The Three Essentials
Improving Schools Requires District Vision, District and State Support, and Principal Leadership
This report offers strategies for districts seeking to improve middle- and high-school public education.
August 2010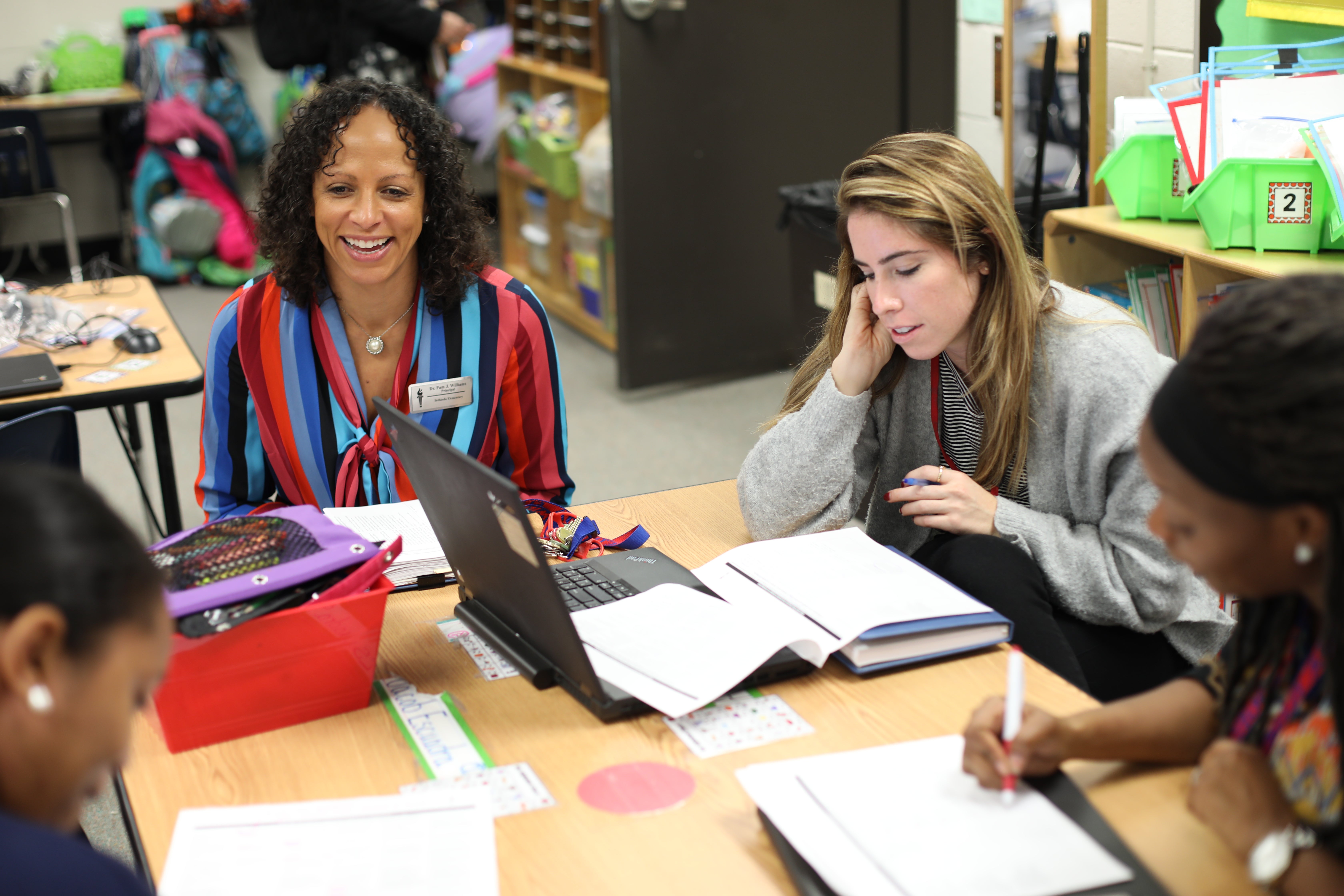 Summary
How we did this

The Southern Regional Education Board (SREB) conducted 35 interviews with superintendents, school board chairs, and selected central-office leaders across seven school districts in three states. The central question underlying all of the interviews was, "Can key district leaders effectively articulate the ways in which their district helps principals improve their schools?"
This report finds that school districts and states are failing to provide principals with what they need to turn around America's most challenged middle and high schools.
Existing policy has focused on the need for strong school leadership but it's overlooked the role districts can play in either supporting or undermining schools. There has also been little attention paid to what state departments of education can do to help districts create a strong vision and plan for their schools' success. 
Based on an analysis of practices in seven school districts in three states, the researchers find that struggling schools are most likely to improve when districts have a clear vision of what a good school looks like, organize a set of research-based practices for achieving that vision, and then provide principals with sufficient autonomy and support to carry out those practices. 
The report identifies seven strategies successful districts have used to support school improvement. It also provides specific examples of the supports or freedoms principals need, such as the authority to hire their own teachers. 
The seven strategies are: 
Establish a clear focus and a strategic framework of core beliefs, effective practices, and goals for improving student achievement. Highly supportive districts provide principals with a focused mission and vision of key beliefs and practices to guide school improvement.  
Organize and engage the school board and district office in support of each school. In highly supportive districts, the school board continuously focuses on improving student achievement, and central office personnel spend the majority of their time in the schools. 
Provide instructional coherence and support. Highly supportive district leaders understand the challenging work principals must do and, in many cases, have been successful principals themselves. 
Invest heavily in instruction-related professional learning for principals, teacher-leaders, and district staff. Highly supportive districts give principals tools to be effective instructional leaders and continuous learners.
Provide high-quality data that link student achievement to school and classroom practices. Highly supportive districts have adopted strategies to help principals use this data quickly to discern student deficits and identify weaknesses in school and classroom practices. 
Optimize the use of resources to improve student learning. Highly supportive districts provide principals with resources and the flexibility to use those resources to address their unique needs.
Use open, credible processes to involve key school and community leaders in shaping a vision for improving schools. Highly supportive districts engage the whole community in setting a common vision for student learning. 
The report also identifies actions districts, states, and schools can take to carry out each of the seven strategies.
Because the ultimate objective is to improve student learning in schools, the optimal actions for schools, districts, and states must be back-mapped from that objective.
States, school districts, and school leaders all play a role and must work together to improve student learning and achievement, especially in districts seeking to "turn around" schools. 
But these three elements are rarely working together and in sync. 
Struggling middle and high schools are most likely to improve when, among other things, districts have a clear vision of what a good school looks like and then organize research-based practices for achieving that vision.
Districts can use seven key strategies to help middle and high school principals improve student achievement. Among them are investing heavily in principal, teacher, and district staff training that focuses on instruction while assisting schools with effective use of data.
Topics: