Our Grant Process
Wallace's initiatives have dual learning goals: to help grantees learn and through our work together to capture and share lessons as a lever for broad impact.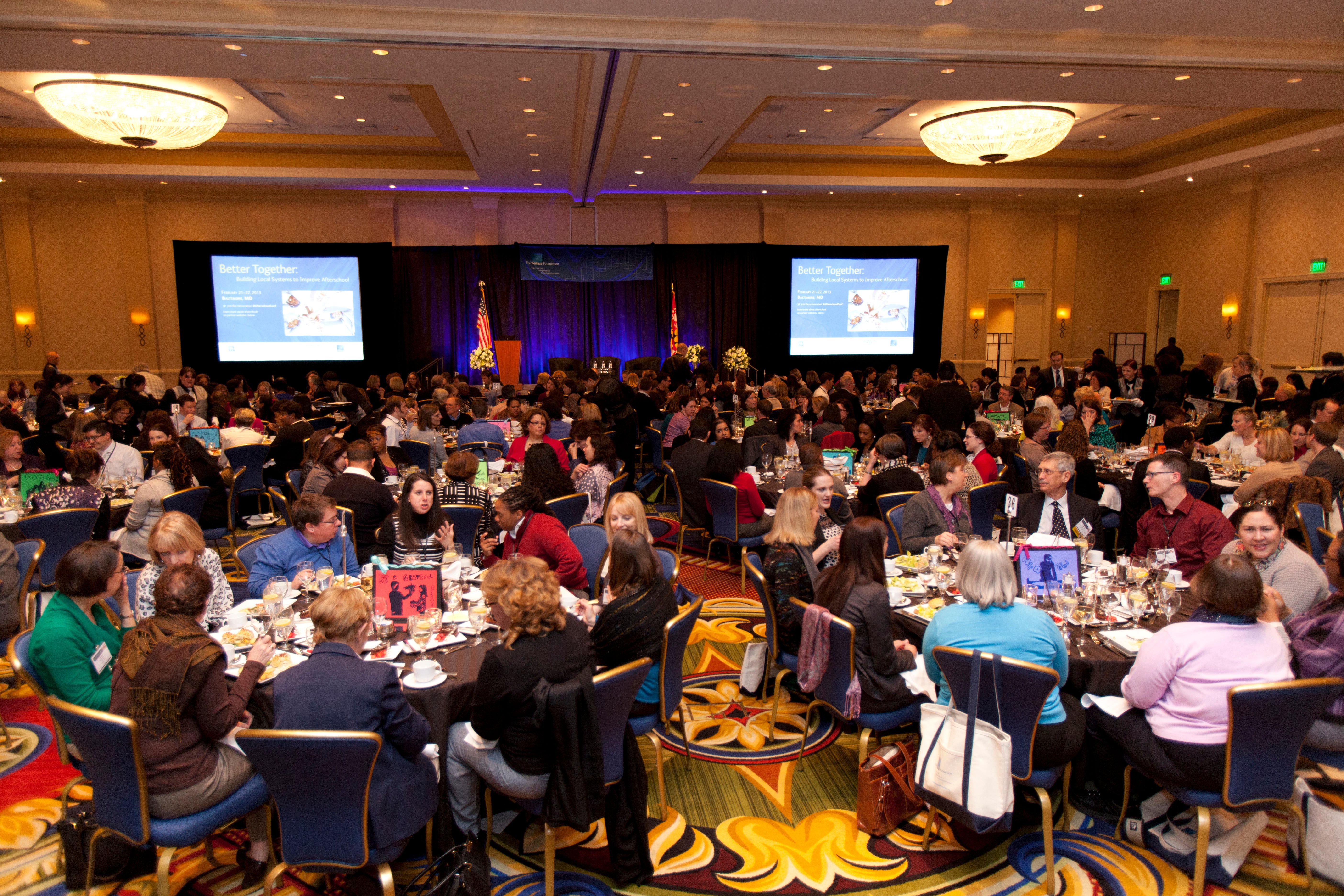 We collaborate with grantees to develop new knowledge and insights to help solve important problems in our areas of interest.
Grantees generally fall into one of three categories:
The organizations we fund to develop and test possible solutions to important public problems
The researchers we commission to contribute to knowledge in a given sector 
The organizations that help us get issues and solutions in front of people who can influence policy and practice
We do not fund over-the-transom requests for grants. Instead, we determine which nonprofits or governmental bodies (such as school districts) might be able to help us carry out efforts aimed at answering important questions. We invite these folks to submit proposals for how they would do the work and then choose grantees based on our assessment of proposals.
We do sometimes run open calls, both for organizations who work on the ground in communities and for researchers. Any open requests for proposals are posted on our website. 
For more about how our grantmaking fuels our work see Our Approach.
What is it like to be a Wallace grantee?
As a Wallace grantee, you may find that working with us is different from working with other foundations. 
The work you do will typically require detailed planning, cooperation among many institutions, and time to unfold and be properly assessed. Our grants are generally larger and of longer duration than grants issued by similar foundations: an average size of about $400,000 and 2.8 years compared with about $150,000 and 2.3 years at many peer foundations.
As a grantee you'll help us gather credible evidence about why and how a particular idea or practice was successful or not. We'll ask for data and progress reports over the life of the grant. In many cases, we will ask you to take part in formal research and evaluation of your efforts.
We may ask you to participate in what we call "professional learning communities," periodic gatherings—virtual or in person—where you'll discuss the experiences and problems you're encountering in your Wallace-funded work, while learning from experts and one another. You will likely receive guidance from consultants or others who can help you carry out tasks that may be unfamiliar, such as figuring out the best way to measure your progress.
We place a particularly high premium on regular communication and candid assessment of ongoing work. This can help your organization and Wallace staff members identify areas that are working well or those that call for course corrections on both sides. 
A note on sustainability
When foundations talk about "sustainability," they typically mean that grantees remain financially healthy or that they can maintain their funded activities after the grant ends. 
At Wallace, we think that's important, but it's not the whole story. We are also looking to inspire long-term changes in policy or practice. An example is our effort to improve university principal preparation programs. We set out to help grantees improve programs in the seven universities we funded. And we also worked with policymakers to help strengthen their accreditation programs for school leaders throughout the state. That would ensure the work is sustained more widely even if any of the university programs shut down. 
The graphic below illustrates this process.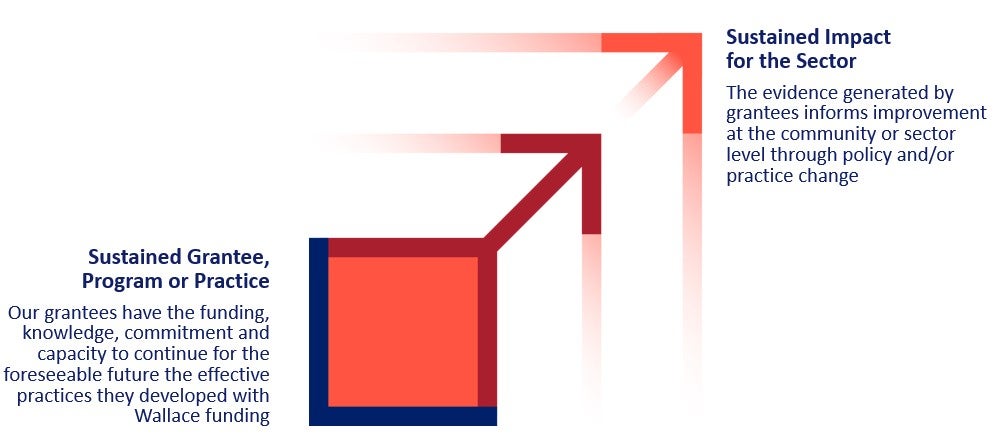 Please note: We are working on a new searchable database that will contain listings of the numerous grantees we've worked with over the past few decades. It should go live in the spring of 2024.