Redesigning University Principal Preparation Programs
A Systemic Approach for Change and Sustainability—Report in Brief
Working with school districts and others, universities revamped their principal preparation programs to reflect the best evidence about high-quality pre-service school leadership training.
June 2022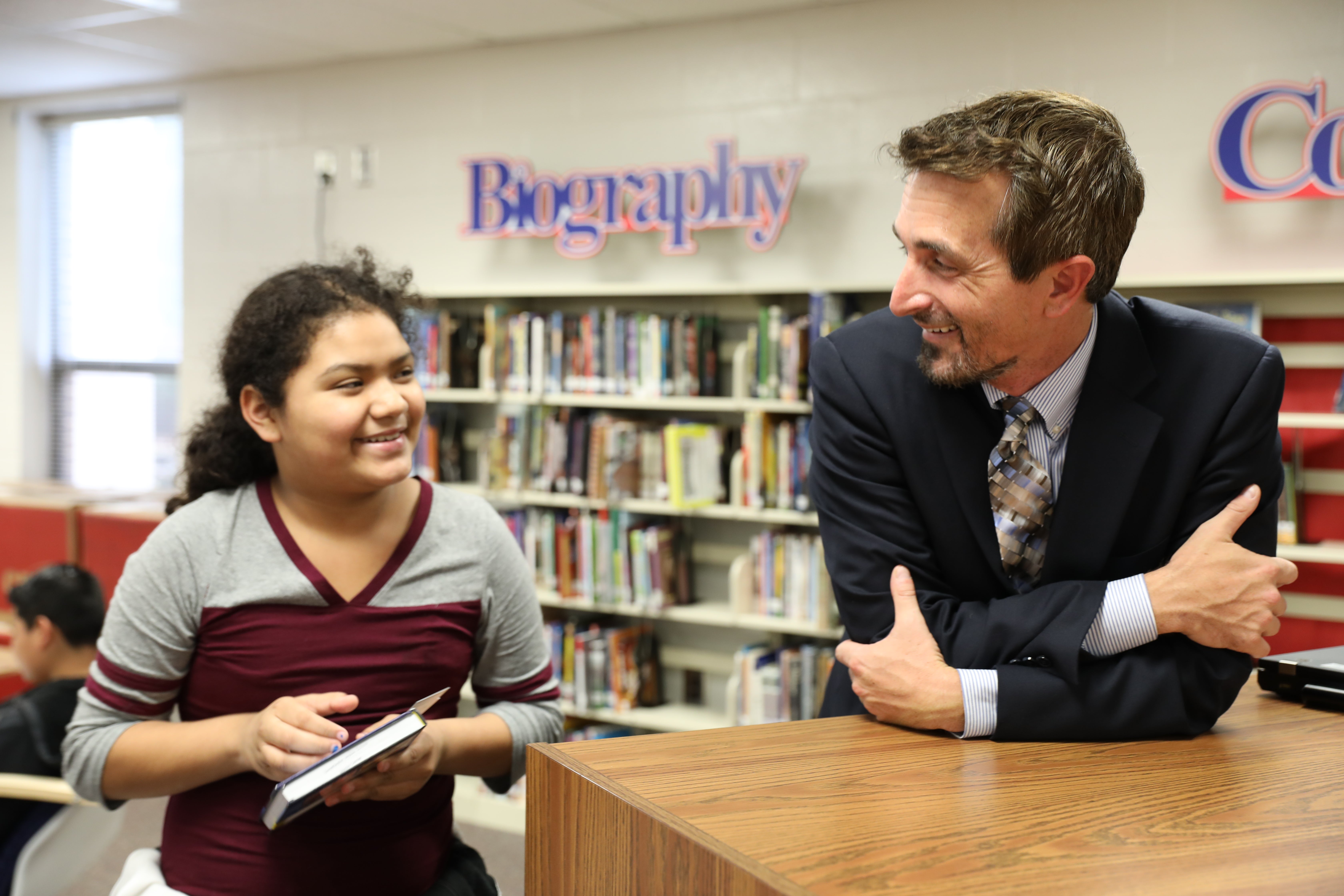 Author(s)
Rebecca Herman, Elaine Lin Wang, Ashley Woo, Susan M. Gates, Tiffany Berglund, Jonathan Schweig, Megan Andrew, and Ivy Todd
Publisher(s)
RAND Corporation
Summary
How we did this

For the study from which this report is drawn, researchers completed more than 630 interviews, focus groups, and observations from 2017 to 2021. All seven redesign efforts in the University Principal Preparation Program Initiative were examined. That meant exploring the work of university programs, district partners, state partners, and mentor programs. This report summarizes the study's major findings.  
Research has shown that school principals matter greatly to teaching and learning. Yet university principal training has not kept pace with the job's growing demands. The Wallace Foundation launched an effort in 2016 to improve principal preparation. Seven universities in seven states participated in the University Principal Preparation Initiative. Universities worked with school districts and other interested parties to better align their principal preparation programs with evidence-based practices.
This report summarizes the final report​​​ from the RAND Corporation's multi-year study of the effort. The researchers found that universities can defy expectations about institutional resistance to change. They can collaborate with school districts, state organizations, and others to meaningfully redesign principal preparation programs. The report summarizes what the seven sites were able to accomplish and their key processes. 
How Principal Preparation Improved
The teams working on the effort improved their programs by:
Aligning the curriculum with national standards and state requirements for principals
Ensuring that changes were informed by district needs and the real work of principals
Emphasizing practical experiences and job-related activities that reinforced coursework. This included providing stronger coaching.
Having all participants begin and progress through the program in a cohort. This enabled participants to develop a peer support network that continued after program completion.
Seeking to diversify program enrollees. They did so in part by working with districts to recruit candidates from historically underrepresented groups.
The seven participating universities were:
Albany State University, Ga.
University of Connecticut
Florida Atlantic University
North Carolina State University
San Diego State University
Virginia State University
Western Kentucky University
Collaboration is Essential
The report's findings underscore that widespread improvement in principal pre-service programs requires universities, school districts, and state organizations to work together. Universities led the work. But the redesign was informed by district needs. State education agencies and related state-level organizations also contributed to the effort. They served on a steering group at each site. States also bolstered the initiative through their own policy changes. These included strengthening principal standards and licensing requirements.
Partners successfully built on what they learned to expand their impact beyond the initiative. Some districts were inspired to strengthen their own professional development for principals, aspiring principals, and principal supervisors. Universities included additional districts in their redesigned programs. States spread the lessons learned about preparation improvement to other programs statewide.
Supports
The work of the initiative was not without challenges. Some faculty members resisted revising courses. Finding time to carry out design work was a widespread difficulty. But the initiative included many structures that aided the work:
Partners formed steering groups that met regularly. All were involved in all aspects of the redesign. Universities formed working groups with faculty members and district leaders.
The partners used logic models and program self-assessments to keep the redesign process on track. They also collected data to use for continuous improvement. 
Each site received mentoring from one or two programs from other states that had successfully redesigned principal preparation.
[The effort] required collaborative partnerships among multiple organizations, all of which had 
a stake in developing strong principals. 
Seven universities in seven states participated in the University Principal Preparation Initiative, which launched in 2016. Universities worked with school districts and others to redesign principal preparation programs, so they better reflected evidence-based practices.
Researchers found that universities can overcome institutional resistance to change and meaningfully revamp principal preparation programs.  
Universities improved curriculum and support for aspiring principals. Curricula were aligned to state and national standards. The course of study was informed by district needs and the work of principals. Practical experience and coaching were part of preparation. A cohort model provided participants with peer support.
A commitment to collaboration among universities, districts, and state or state level agencies was key. 
The initiative had many features that supported its success. These included structures that fostered collaboration and continuous improvement.
Visualizations
Hear From the Programs
Materials & Downloads
Topics: