Summer Learning Toolkit
Evidence-based tools and guidance for delivering effective programs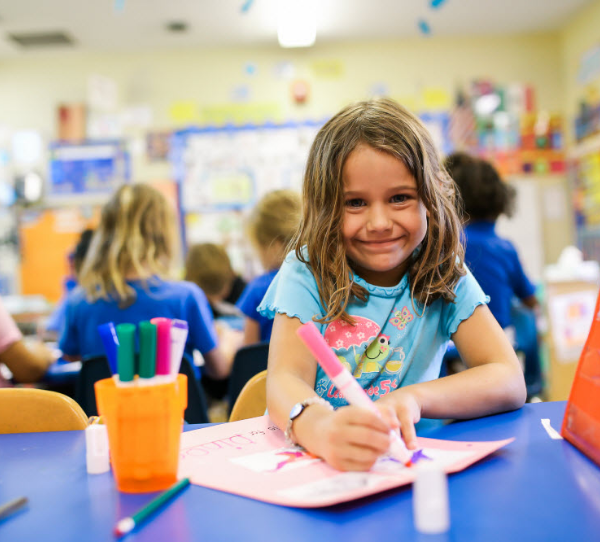 About the Toolkit

​​​​​​​​​​​​​​The Toolkit features more than 50 practical, adaptable tools and sample planning resources used by practitioners from five urban districts and their partners, who formed the National Summer Learning Project, as well as new resources created by field experts. The Toolkit is aligned with recommendations from the RAND Corporation, the NSLP's research partner, in Getting to Work on Summer Learning.
Organized into five planning areas, the Toolkit includes both comprehensive planning and management tools, including the Summer Planning Calendar and Budget Tool, and more specialized resources, such as tip sheets written by experts on how to approach research-based recommendations. Each sample, tool, and tip sheet has an accompanying guidance document that explains what it is, why it's important (with connections to research), who can benefit from it and tips for effective use.
Who Should Use The Toolkit?

​The Toolkit is based on lessons learned from districts and their partners operating summer learning programs for elementary school youth. In addition to those specific audiences, we anticipate that the Toolkit will be useful to others working in summer learning, including school principals and those who implement programs for middle school youth. Organizations who partner with districts to provide summer enrichment programming can also find value in the Toolkit.

The National Summer Learning Project districts relied on a wide-ranging set of partners to implement their programs. These included local community-based organizations and national youth-serving organizations, city agencies and local intermediary organizations who typically fulfilled roles related to cross-sector coordination, training, evaluation, partnership building and advocacy.

The examples included in the Toolkit were primarily created by summer leads in district central offices and their partners, not by frontline staff. For that reason, they are likely most relevant to program leaders at the district and site level.
How To Get Started

​There are many ways to navigate the Toolkit depending on your role and interests. 

Overseeing summer learning planning at the district or district partner level: Visit the Summer Planning Calendar in Planning and Management to get a comprehensive view of the tasks and timelines associated with planning a high-quality summer learning program. 
 

Developing the budget : Check out the Summer Budget Tool in Planning and Management for a pre-populated template to jumpstart your budget planning. 
 

Planning curriculum: Visit Academics and Enrichment to gather ideas on selecting or modifying curriculum for summer. Don't miss the Time on Task section for key research-based recommendations. 
 

Marketing the program or recruiting students: Start with Recruitment and Attendance to see examples of summer learning catalogs. Learn how to set a strong foundation for your efforts with targeted messages and clear policies. 
 

Hiring enrichment providers:  Visit Academics and Enrichment for a sample RFP, scoring rubric and Memorandum of Understanding. 

Coordinating a summer learning program at the site level : Check out Site Climate for ideas and inspiration for creating a warm and welcoming environment at your site. Learn how to use staff training to build buy-in and common approaches across your team. 
 

Hiring and preparing teachers: Visit Staffing and Professional Development for more than a dozen sample position descriptions and tips for delivering high-quality professional development.

Coordinating logistics like meals and transportation: Check out the Summer Planning Calendar in Planning and Management and review the tasks and timelines in the Facilities, Transportation, Meals and Supplies tabs.
About the National Summer Learning Project: Programs and Partnerships

​In 2011, The Wallace Foundation, launched a multi-year initiative to find out whether and how voluntary-attendance summer learning programs combining academics and enrichment can help students succeed in school. It selected five urban school districts and their partners in Boston, Dallas, Duval County, Florida, Pittsburgh, and Rochester, New York to participate, based on their commitment to and experience operating summer learning programs. The programs shared a set of common characteristics:

They took place in urban settings, mainly serving elementary students from low-income families.
They operated for the full day, 5 days per week, for 5-6 weeks.
Enrollment was voluntary.
They included both academics and enrichment, with enrichment led by partnered community-based organizations.
They were free of charge for families, including organized transportation and meals for participants
They served at least 200 rising 4th grade students.

While the programs shared these common characteristics, they varied in other ways. In some cases, the school districts solely planned and managed the programs, while in others districts partnered with local intermediaries. Programs also varied in their number of sites, ranging from one to 10. Each district selected its own language arts and mathematics curriculum.


 
About the National Summer Learning Project: Research Study and Findings

​The National Summer Learning Project (NSLP) set out to answer three key questions:

Can large urban school districts successfully run high-quality summer learning programs?
What benefits can these programs have for students?
What practical steps are key to success, and what are the barriers to overcome?

With the RAND Corporation as our research partner, we answered these questions. RAND found that districts and their partners can carry out high-quality, voluntary summer learning programs that serve large numbers of children and that students with consistent attendance saw educationally meaningful benefits in math, reading and social and emotional learning. (To read more about the outcomes, see Learning from Summer.)

RAND's study was a multi-year effort. First, to help strengthen the NSLP programs so that they could be studied for their effectiveness, RAND conducted formative evaluations of the programs over two summers (2011 and 2012). The five districts and their partners then made successive improvements to their programs. In 2013, RAND launched an outcomes study to supplement the ongoing implementation evaluation.

To gather information for both evaluations, RAND interviewed summer program stakeholders; surveyed teachers, parents, and students; observed program training, instruction, and logistics; gathered program cost data and analyzed district data on attendance. RAND also collected data on student outcomes in math, literacy and social and emotional learning and reviewed education research. From summer 2011 through summer 2014, RAND collected more than 1,200 surveys of summer instructors and 10,000 surveys of elementary grade students; conducted 900 interviews and observed more than 2,000 hours of classroom and enrichment activities. RAND's findings, recommendations and analyses are contained in five reports to date, the most recent of which is Getting to Work on Summer Learning, Second Edition (GTWSL2).

In GTWSL2, RAND draws on four years of rich implementation and outcome data collected to make a set of recommendations for district leaders who are interested in launching or improving summer learning programs.

As a companion piece to GTWSL2, the Toolkit can help other districts and their partners apply RAND's recommendations through aligned tools, templates and guidance.
Tool Quality Review and Vetting Process

​The Toolkit was developed through a process that included multiple layers of review. In 2015, The Wallace Foundation engaged consultants with The Learning Agenda (TLA) to develop a Toolkit comprised of resources used by the National Summer Learning Project (NSLP) communities. After receiving hundreds of program samples and artifacts used in program planning and delivery, TLA conducted an initial review to narrow the documents based on quality, relevance and applicability. Then, RAND reviewed these samples and further narrowed the documents based on their alignment to RAND's research-based guidance and recommendations. Next, The Wallace Foundation identified gaps between the available samples and RAND's comprehensive research. Finally, the NSLP cities reviewed each of their selected examples for accuracy and suggested tips for effective use.

Based on the gaps identified by The Wallace Foundation and feedback from the National Summer Learning Association's New Vision for Summer School Network, TLA and NSLP consultants developed new tools and tip sheets to complement the examples from NSLP cities. Beginning in fall 2017, TLA led a quality review process with representatives from three NSLP cities (Boston, Dallas, Pittsburgh), Oakland Unified School District and the Partnership for Children and Youth (a California intermediary) to review all consultant-developed tools and tip sheets. TLA revised the tools and tip sheets based on robust feedback about content and design from reviewers.
GET THE LATEST UPDATES
Sign up to receive our monthly email newsletter and news from Wallace.