Getting to Work on Summer Learning
Recommended Practices for Success, 2nd ed.
Recommendations for running effective summer learning programs include early planning, hiring teachers experienced at teaching the grade-level they will be assigned to, and sticking to firm enrollment deadlines.
December 2018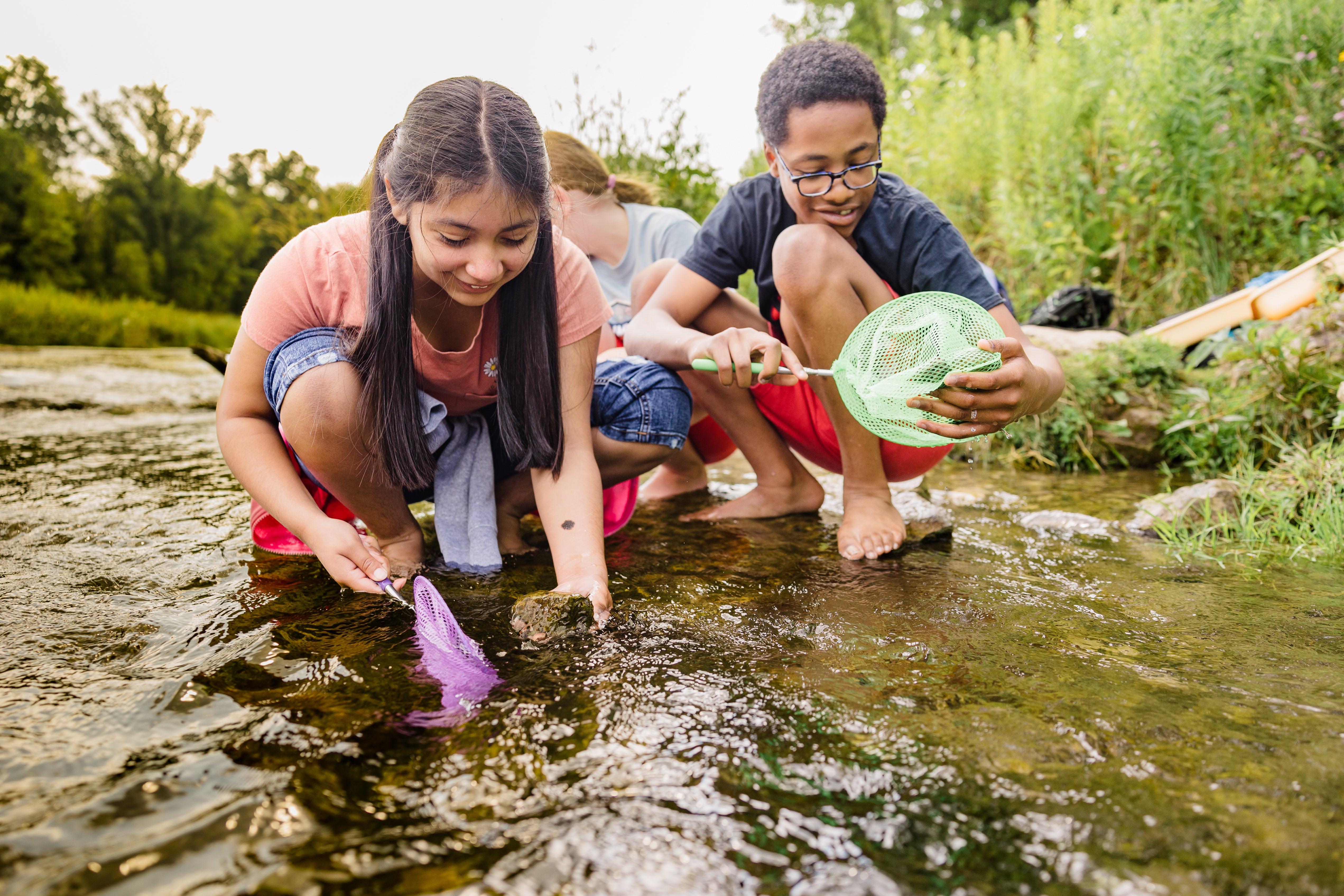 Summary
How we did this

This report distills lessons from a six-year study of voluntary summer learning programs in five urban school districts (Boston; Dallas; Duval County, Fla.; Pittsburgh; and Rochester, N.Y.). From summer 2011 through summer 2014, researchers from the RAND Corporation collected more than 1,200 surveys of summer instructors and 10,000 surveys of elementary grade students, conducted 900 interviews, and observed more than 2,000 hours of classroom and enrichment activities. 
Can voluntary summer learning programs run by school districts improve outcomes for low-income, urban youth? And can they do so over both the short and long term? 
These questions are at the heart of this report. It updates earlier guidance to school district leaders interested in launching or improving summer learning programs.
To that end, it provides recommendations based on evaluations of programs at five urban school districts conducted between 2011 and 2016. Each of the selected districts offered a five- or six-week full-day summer program for elementary school-age students. They all focused on reading and mathematics, as well as enrichment activities, such as arts, sports and science exploration.
The districts were selected by The Wallace Foundation to take part in its National Summer Learning Project. This multi-year effort aimed to understand whether such programs can help promote success in school.
Critical Issues
The report addresses a variety of critical issues faced by districts developing and implementing high-quality summer programs. They include:
When districts should begin work on their summer learning program
How they should hire and train teachers. What they should consider when choosing or developing a curriculum
Which actions can help boost attendance and keep students on task
How to create a warm and welcoming environment
How to provide engaging enrichment experiences
The report also discusses the costs involved in offering a voluntary summer program and provides suggestions for lowering them. They include working with community-based organizations and consolidating program sites into as few buildings as possible.
Students who attended programs with three to four hours a day of academic instruction had higher scores on standardized tests. That was true for students who attended 75% of the time.
School districts that decide in the fall to offer a summer learning program and begin planning no later than January run a smoother program, with fewer logistical problems.
A five-to-six-week summer learning program with three-to-four hours of academics a day will give a typical student who attends 75% of the time enough hours of math and reading to see a boost on standardized tests.
Districts should use application and orientation materials to let parents know that attendance isn't optional.
Summer programs benefit from having a director who devotes at least half of their time to planning the curriculum and enrichment activities at least six months before they're launched.
Visualizations
Average Summer Learning Program Expenditures in Three Districts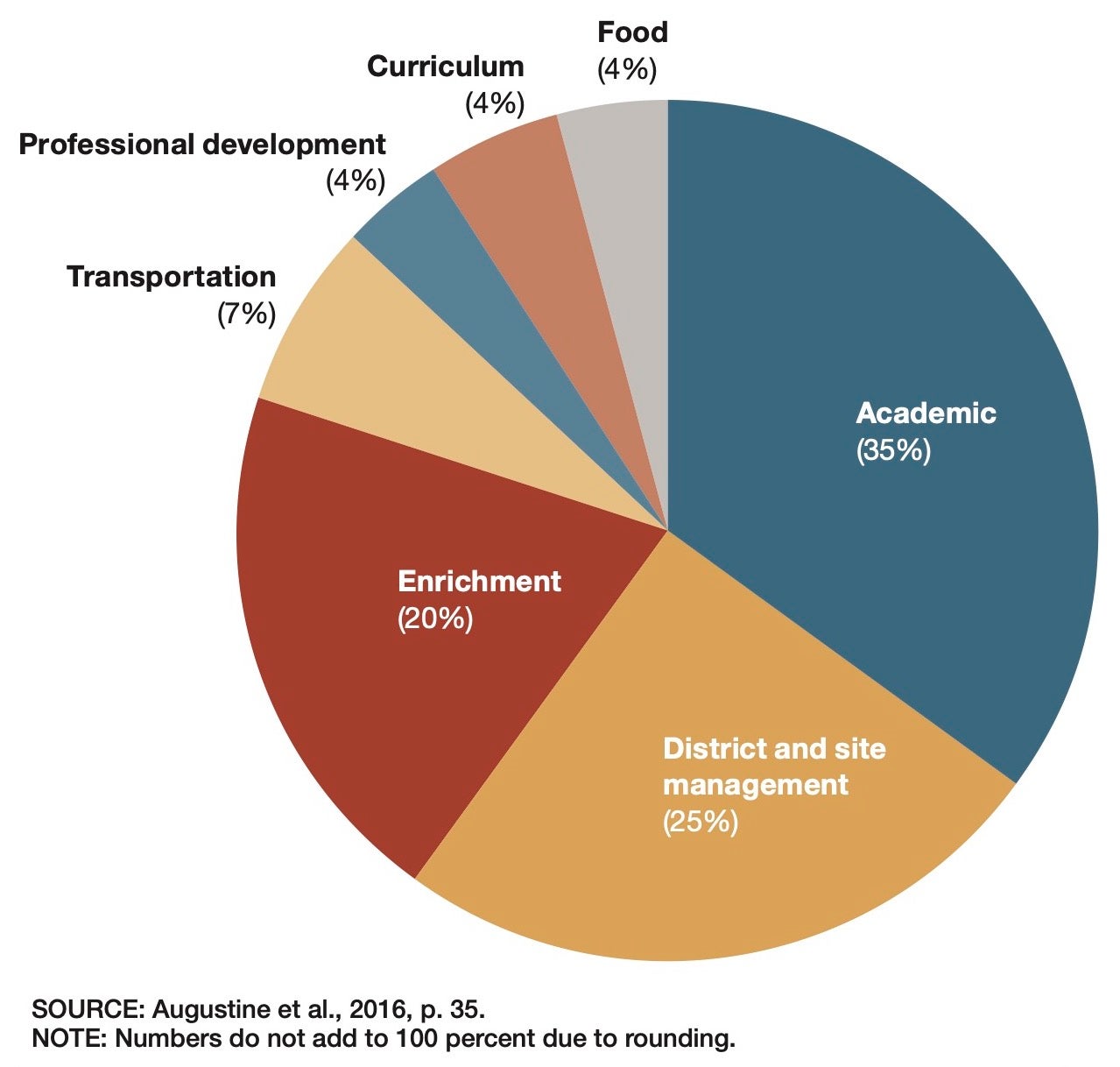 Materials & Downloads
Topics: