In the frantic early days of the pandemic, afterschool program providers went into overdrive. While schools shut, many programs stayed open, delivering meals, helping families meet basic needs, moving youth programs online, or launching all-day learning centers for the children of essential workers.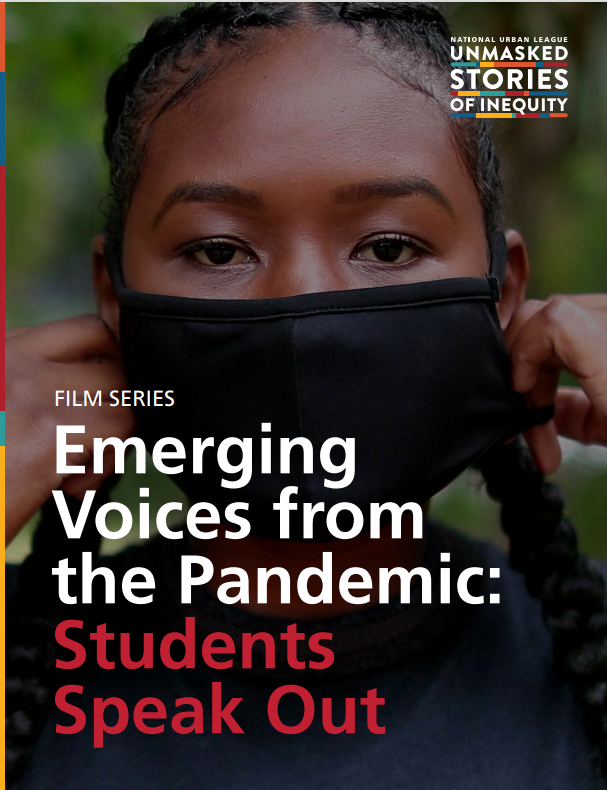 For seven philanthropies, the heavy load shouldered by youth programs was a crisis to address. It also presented an opportunity—to heighten awareness among policymakers and others of the importance of the out-of-school-time (OST) sector, which includes afterschool, summer and other beyond-the-school-bell programs. Their response, organized through Grantmakers for Education, was to pool $1.5 million to invest in a range of projects to help national organizations both advocate for OST programs and provide guidance to their members and affiliates scrambling to meet pandemic-created needs.
It was a move perhaps unprecedented for OST donors. "In 18 years, this is the first time I've seen this kind of collaboration with funders," said Jodi Grant, executive director of the Afterschool Alliance, one of the first four of the eight Afterschool and Summer Recovery and Opportunity Fund grantees in 2020 and 2021.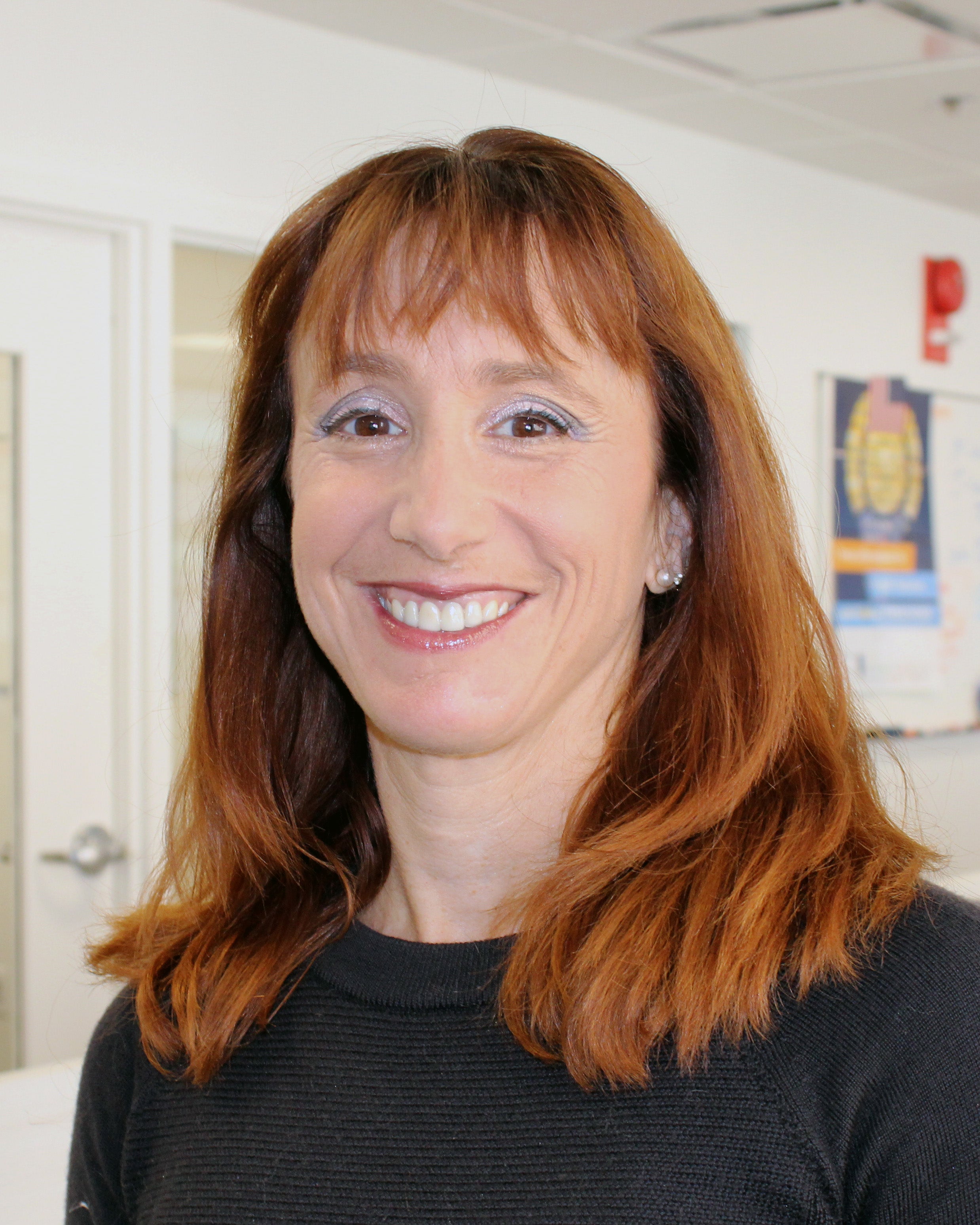 Personal stories can be influential with policymakers, Grant noted, and so her group used a portion of its grant to fund its Afterschool Ambassadors and Youth Ambassadors programs, which train providers and young people to speak publicly about their experiences with afterschool programs. Ambassadors are of diverse races and ethnicities and represent all regions of the country and communities in urban, rural, and suburban areas, Grant said. "Getting all those people to be seen and heard is key."
She thinks similar communications efforts by a number of grantees helped lay the groundwork for the approval in federal pandemic relief packages of significant funding to bolster out-of-school-time efforts. "To date, we believe about $5 billion in federal COVID dollars have been used to support afterschool and summer learning programs," she said. "Normally the federal budget is $1.3 billion for afterschool, so we're talking about more than tripling that."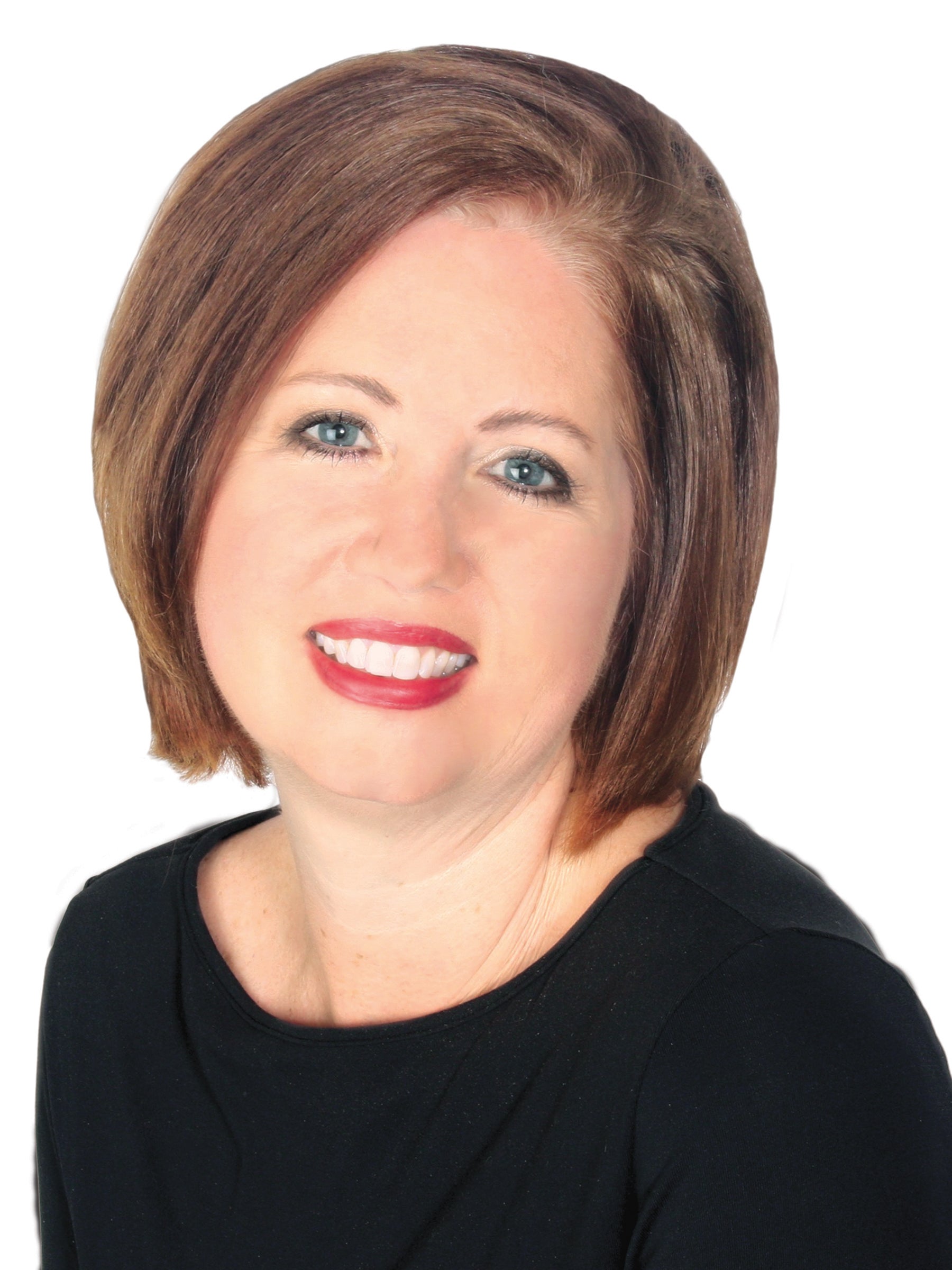 Amid the protests surrounding George Floyd's murder in May 2020, social justice became a focus for the fund. The National AfterSchool Association, for one, used its grant in part to develop the OST Leader's Guide to Equitable Hiring and Staff Development, a resource to help its 32,000 members establish more equitable workplace practices. While many nonprofits post equity statements and have good intentions, they often lack needed plans of action, such as strategies for attracting a more diverse applicant pool and reducing bias in interviews, according to Gina Warner, the association's president and CEO. "I don't think it's a lack of interest," she said. "It's a lack of awareness and understanding, and access to resources for how to do it."
In partnership with another grantee—Every Hour Counts, a coalition of organizations that coordinate communitywide out-of-school-time efforts—the group also led "equity strategy sessions" for more than 500 afterschool leaders, including those heading statewide or citywide program networks.
More Diverse Perspectives Needed
The first four grantees, which included the National Summer Learning Association, met through video conferences with the philanthropies to share information from the sector​ and discuss how funders could most effectively respond, especially in communities of color hardest hit by the pandemic. Yet it was​ evident that more diverse perspectives were needed, recalled Grant. "We were all very aware that we were four organizations led by white people even though the communities we serve are much more diverse."
The second group of grantees—the National Urban League, the National Indian Education Association, UnidosUS, and the Coalition for Community Schools—had deep expertise with K-12 education in communities of color as well as experience supporting OST initiatives.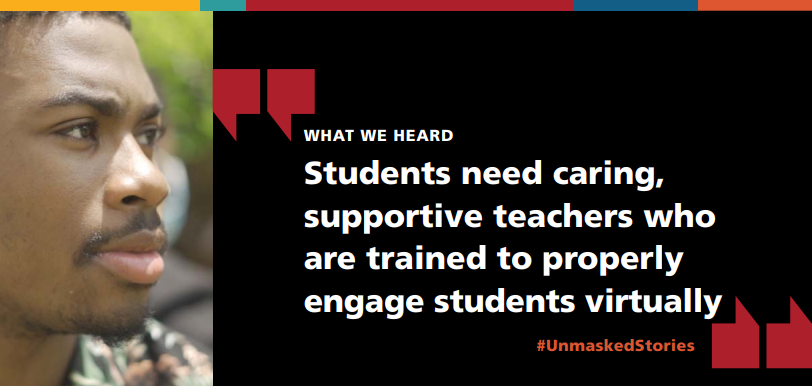 ​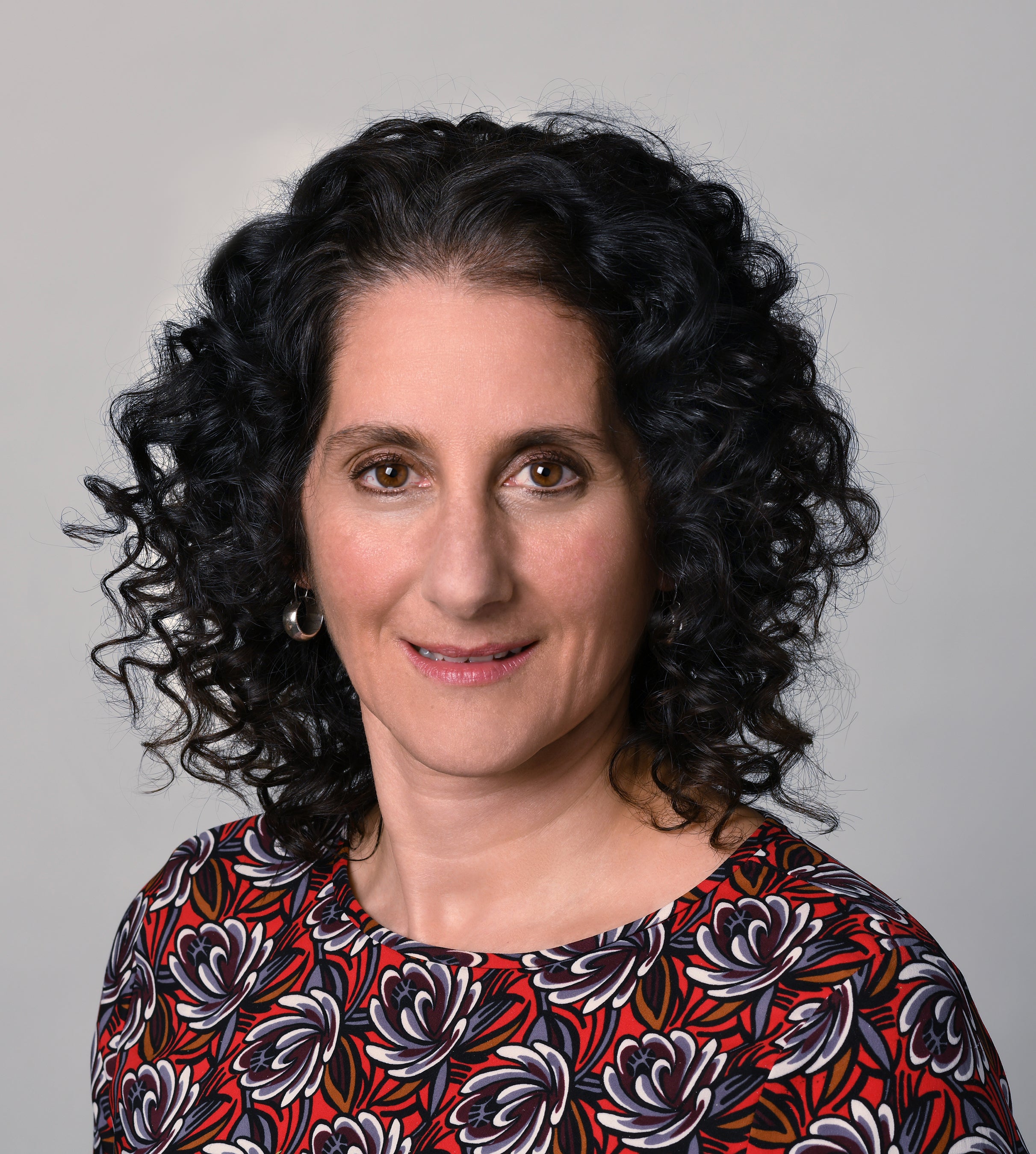 "The idea was to diversify and strengthen the national out-of-school-time community," said Claudia DeMegret, a senior program officer at Wallace, one of the funders. "We laid the groundwork for that to happen."
Like the first four grantees, the members of the next cohort were given flexibility to spend their grant dollars on projects they believed would have the most impact.
The National Urban League wanted to spotlight a problem raised by its local affiliates—the number of young people who pulled back from school during the pandemic. In a powerful series of 13 short films titled Emerging Voices from the Pandemic: Students Speak Out, teens interviewed peers about the circumstances that had led to their disengagement and solicited ideas for improving learning and student well-being in schools. The need for more emotional support emerged as a theme.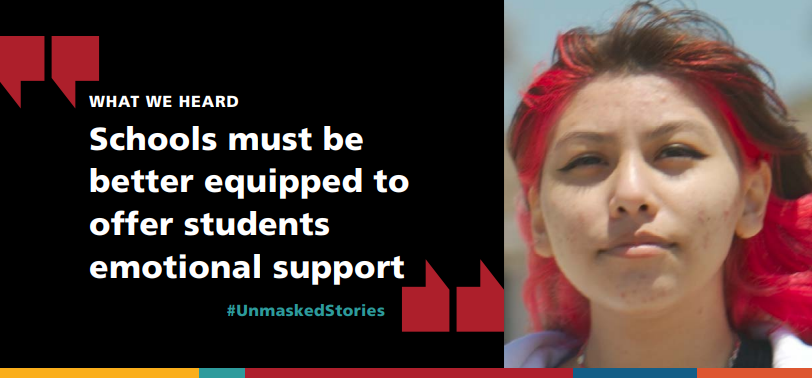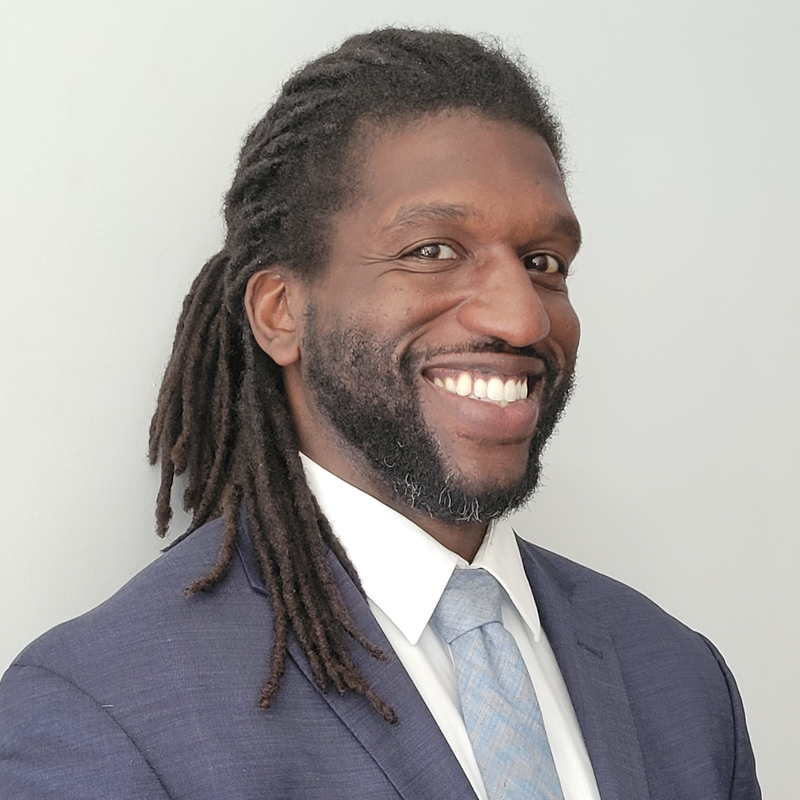 "In our conversations with national policy tables, staffers on the Hill, and local advocates and our affiliates, people have told us that they've seen those videos and that they impacted their thinking on how to support youth," said Horatio Blackman, vice president of education policy, advocacy, and engagement at the National Urban League. "I think it helped push the national conversation on social-emotional learning and whole child support."
The National Indian Education Association used its grant to conduct a study of the characteristics and availability of afterschool programs in Native American communities nationwide. "I wanted to shine a light on these issues that don't always get talked about in afterschool learning," said Executive Director Diana Cournoyer.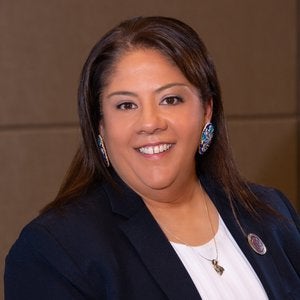 Among other findings, nearly 36 percent of native parents surveyed did not enroll their child in an afterschool program because of lack of program availability or accessibility. For many Native American students in rural communities, commuting to and from school can take 90 minutes to four hours a day, Cournoyer explained. Running extra buses for afterschool programs, she said, is an expense rural school districts often can't afford and grantmakers typically don't cover.
A New Direction for Wallace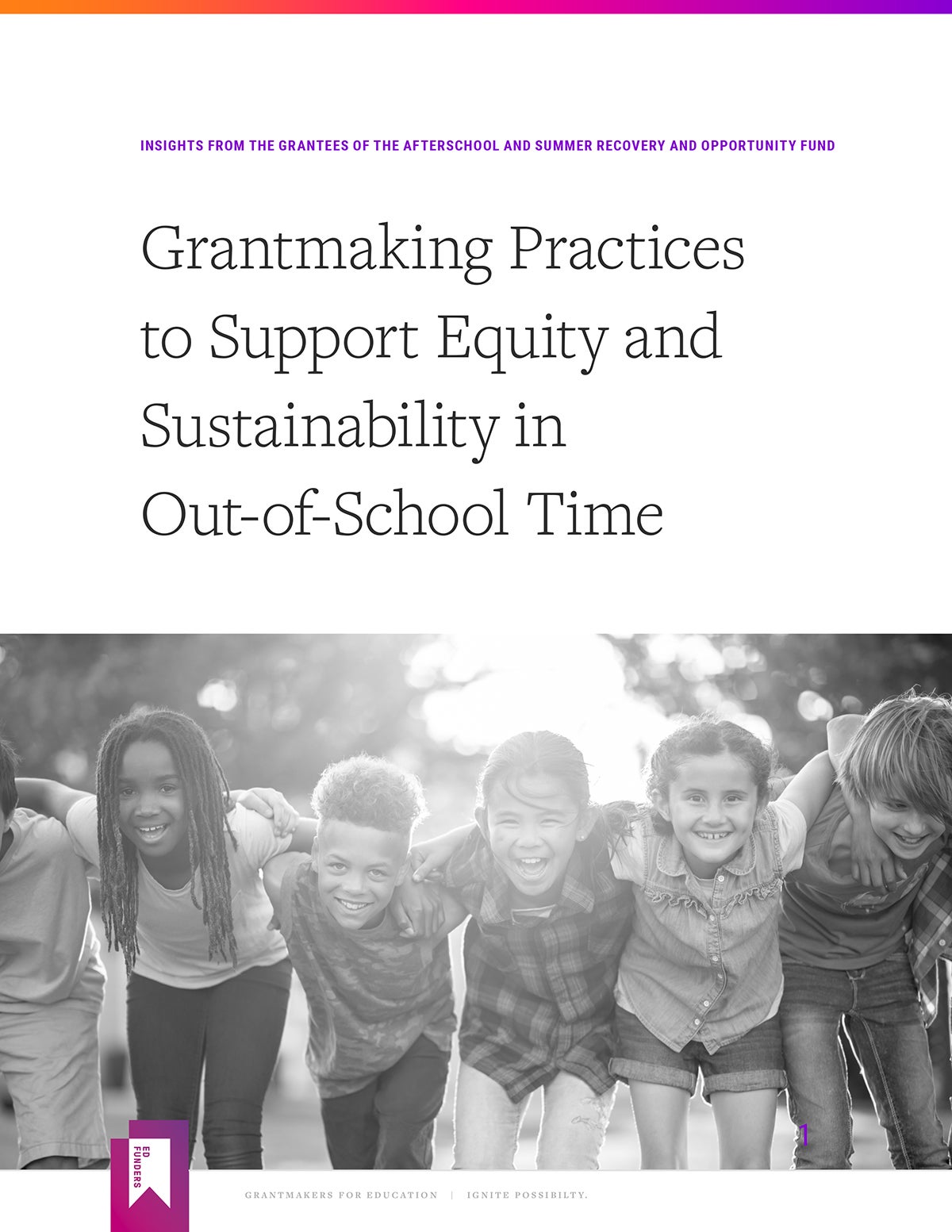 As a culminating activity, the eight grantees wrote a report with recommendations to out-of-school-time funders. Suggestions included allowing nonprofits more flexibility in defining grant outcomes that meet their own priorities, getting community input into foundation initiatives, and putting longer grant cycles into place.
Gigi Antoni, director of learning and enrichment at Wallace, said that the foundation is using what it learned from the grantees' feedback and its experience with the pooled fund to rethink its approach to out-of-school-time grant making.
For example, instead of soliciting grant proposals only from selected national nonprofits, which is typical for a national foundation, she said, Wallace recently put out a broad call for first-round applicants to a forthcoming, one-year venture. The hope is that this will lead to a more diverse applicant pool from which to draw finalists.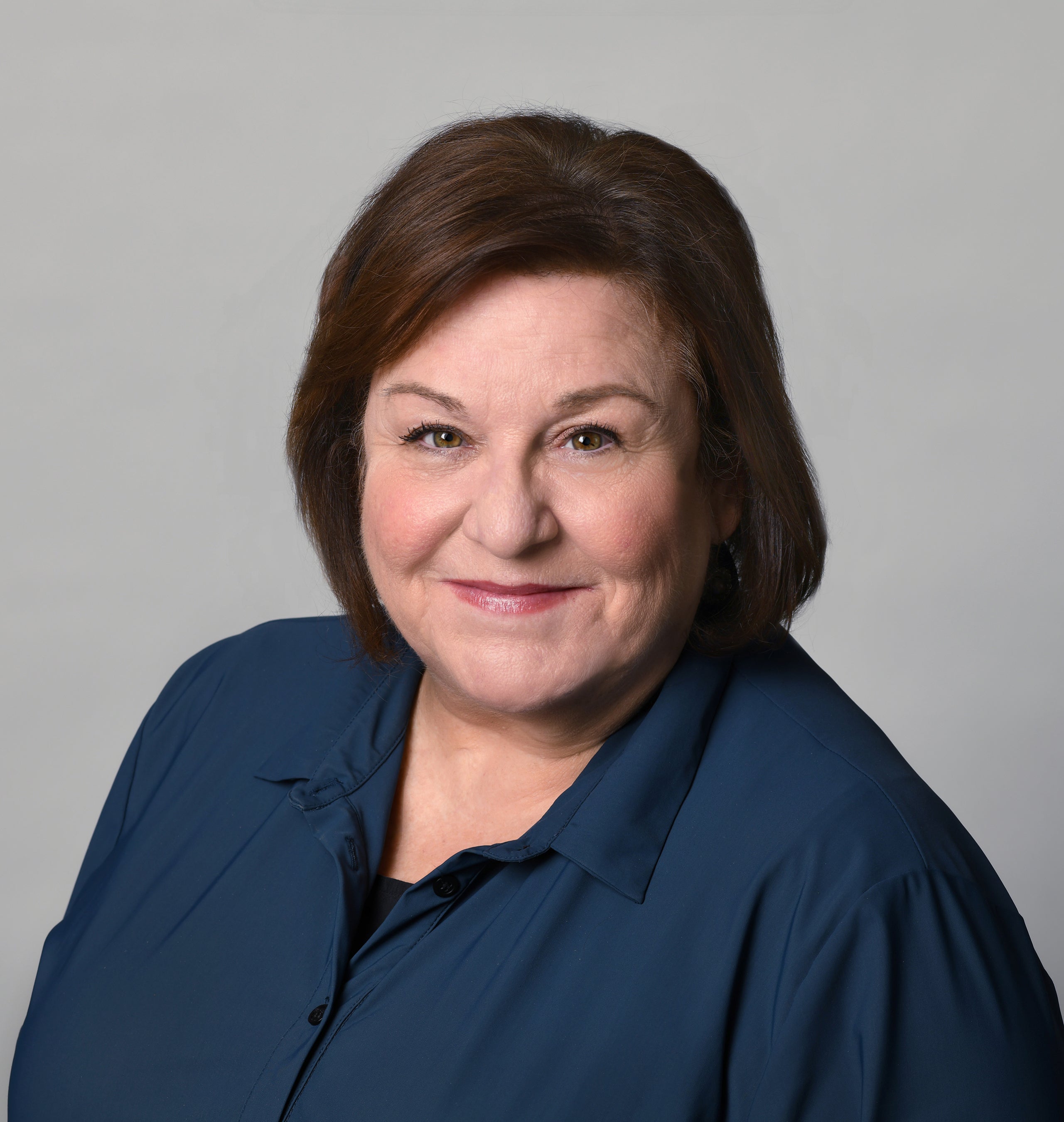 "We've talked to hundreds of communities in the last couple of months," Antoni said, "and now have 1,700 applications from rural, suburban, and urban communities in every state in the country."
The other contributors to the Afterschool and Summer Recovery and Opportunity Fund were the Bezos Family Foundation, S.D. Bechtel, Jr. Foundation, Charles Stewart Mott Foundation, New York Life Foundation, Overdeck Family Foundation, and Susan Crown Exchange.
Related Topics: