​Recently, Hilda Polanco, founder and CEO of the consulting firm Fiscal Management Associates (FMA), talked to us about changes she's seen over the years in the way nonprofit organizations approach their financial responsibilities. She noted that nonprofits are increasingly accepting the idea that financial planning is a "process that never ends," one that calls for a nimble response to shifting winds and bumps in the road.
It's no surprise then that Strongnonprofits.org, the website we created with FMA five years ago to help organizations build their financial know-how, has also changed to meet their evolving needs. We asked John Summers, director of consulting services at FMA, to walk us through some of the site's latest features and updates.*
What is your process for updating the site? How do you determine when a feature needs updating or there's a need for a new feature?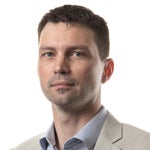 We get feedback from users that will suggest a modification of an existing tool or a totally new tool. They'll say, "Do you have something that can do X?" Then there's our own practice. We're consultants working with nonprofit organizations every day. So, if there's something we put together for one of our consulting clients or someone we're doing outsourced accounting for, and it seems like it would be widely applicable, that can become a tool on Strongnonprofits.
What is the new or updated feature on the site that you'd most like to highlight?

Cash flow projection is one of the backbones of financial management in any organization. The cash flow projection tool on the site was originally a 12-month calendar, but the modifications we made allow users to update it each month, so they can see how much they have actually spent and what remains in their budget and have a better sense as the year goes on of what their cash position is going to be and answer questions like, "Are we going to have enough when we need it?"
You've created narrative guides to show how individual features of the site can be used in combination. What is the advantage of using the tools this way?
If you're doing some annual task like budget development, there's pretty close to a comprehensive package of budget development tools on the site. The narrative guide is an attempt to pull those together and give an outline: If you use these tools in this order that's going to help you produce your organization's budget, from figuring out who should be involved in the process all the way through planning your expenses, planning your revenue, looking at cash flow, presenting it to the board. There are resources for each step that, together, can be a do-it-yourself guide to budget development. We've got guides for budget development, auditing, financial reporting.

Is there anything else that regular users of the site should keep an eye out for the next time they visit?
We're not finished. Within the next few months, there will be new tools on there, including a tool to establish operating reserves. Just keep checking back.
*This interview has been edited and condensed.
Related Topics: