Marketing and communications professionals from arts organizations around the country come together every year for the National Arts Marketing Project Conference, an event hosted by the advocacy and support organization Americans for the Arts. Here, they share ideas about how they can engage larger numbers of ticket-buyers and reverse decades long declines in arts audiences in the U.S.
The conference often includes panels on the nuts and bolts of marketing: effective use of social media, making sense of web analytics, best practices for email marketing and the like.
This year's event, held in Seattle in November, featured a pre-conference workshop that took a broader view of audience development. About 90 attendees huddled together to identify major hurdles they encounter when trying to build audiences and propose solutions to overcome them. They had more than just their collective wisdom to work off, however. They could also rely on the experiences of Ballet Austin, the Pacific Northwest Ballet and the Seattle Symphony, three organizations participating in Wallace's Building Audiences for Sustainability initiative, and on the research of Bob Harlow, a market research expert who has been observing Wallace's audience-development efforts for years.
The problems participants identified, and their proposed solutions, may sound familiar to many arts organizations. The panel used its experience and research to add important context.
"People think we're elitist," said one person trying to bring more ethnic diversity to her audiences. Would they change their minds if they saw more diversity in the organization?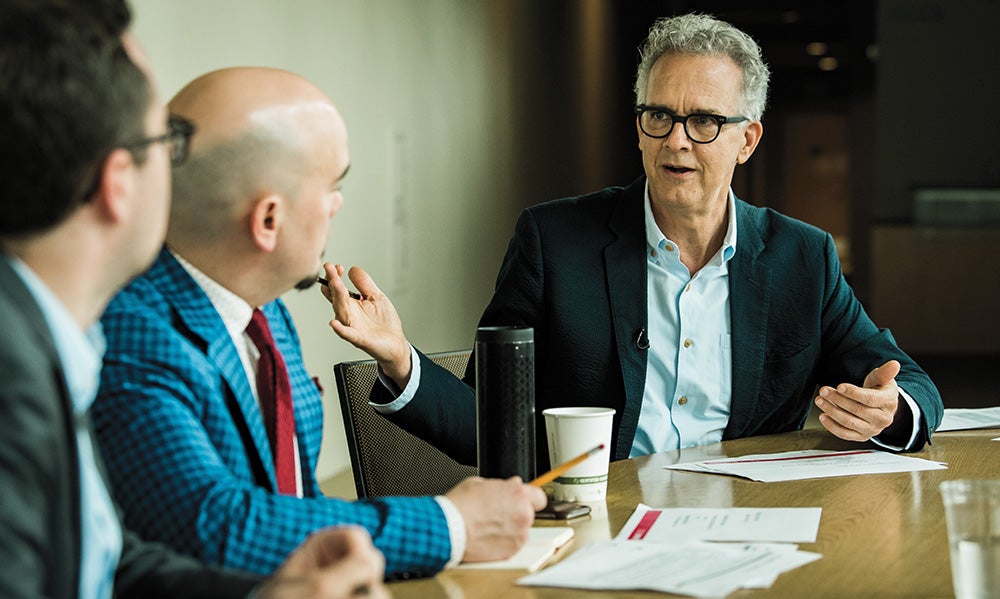 A bit of familiarity could go a long way, said Charlie Wade, senior vice president of marketing and business operations at the Seattle Symphony. The symphony increased retention rates by 12 percentage points among target audiences simply by assigning staff members to greet visitors by name. A personal connection, he said, especially when greeters look like the audience an organization is hoping to attract, could pay dividends.
"People are not certain about the value they will get and whether it is worth their time and money," said another who was hoping to draw audiences to edgy, contemporary performances. Could they be convinced if the organization recalibrated costs and benefits by offering discounts or explaining why the performances are important?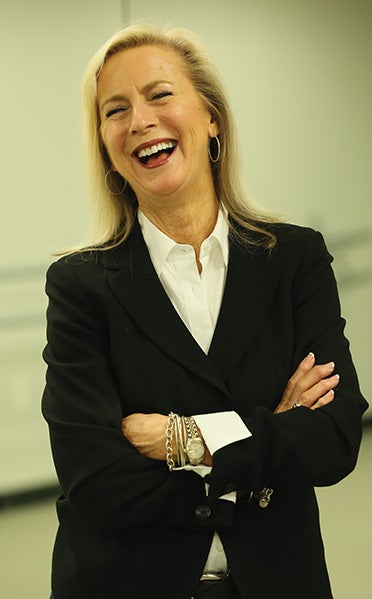 "Uncertainty is complex," responded Cookie Ruiz, executive director of Ballet Austin. It is more important, she said, to sell a story than it is to offer deals or recount the history of an art form. People go to the ballet for social experiences or emotional rewards, her organization's research suggested, not for ticket prices or a performance's place in the artistic tradition.
"Our audience is so damn tired. Why would they want to try one more thing?" asked one woman hoping to draw busy young professionals. Could previews of events help entice them?
Lia Chiarelli, director of marketing and communications at the Pacific Northwest Ballet, believes they could. "You need to give people a little something to go on," she said. Her organization offers live events and video previews that are drawing thousands of teens and young professionals every year.
Implicit in these ideas was an emphasis on the audience's journey from a passing interest to a lasting commitment. "Starting with empathy [for the audience,]" said Ruiz, "and then removing the points of friction along the way is a great way to start."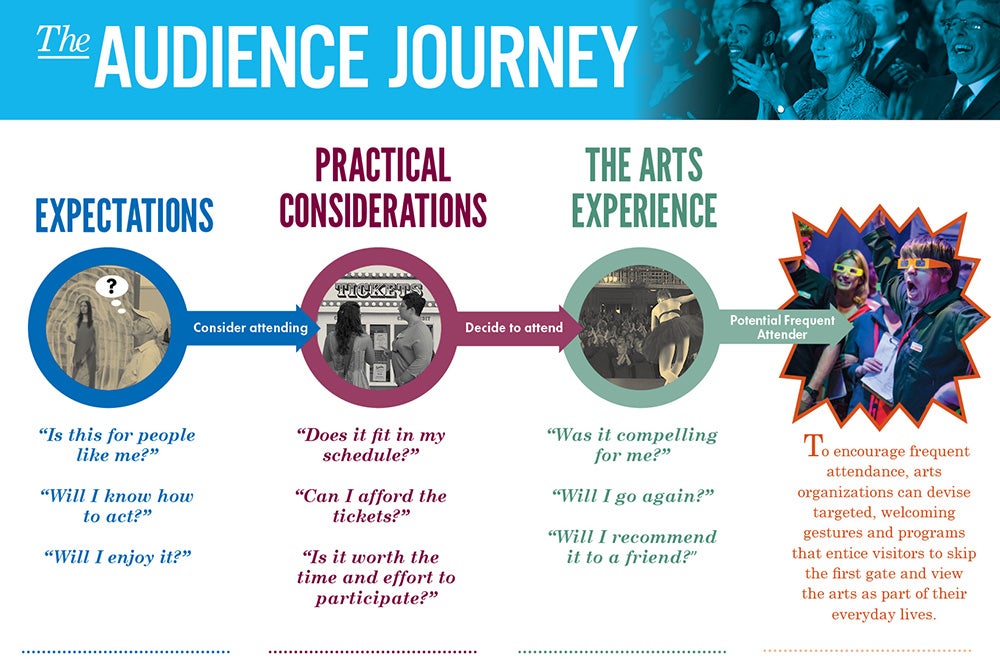 Bob Harlow, who has authored several detailed case studies about Wallace-funded audience-development efforts, added a larger point to the discussion. He pointed to nine effective practices he distilled from these case studies. "My group found that of the nine effective practices, only five have to do with building relationships," he said. "The other four are all about organizational factors."
Success is impossible without a sustained commitment and a coordinated effort throughout an organization, he said. Pacific Northwest Ballet would not have seen the success it did with younger audiences, Harlow said, if Artistic Director Peter Boal had not recognized their importance for the future relevance of the art form and the organization. The Fleisher Art Memorial in Philadelphia would not have increased local youth participation by 13 percentage points, he added, if the organization's leaders hadn't decided that the organization had to change with its neighborhood.
Such changes don't come without resistance from within the organization, Harlow added. But this resistance must be heard and understood. "They care about the organization and that's where the resistance comes from," he said of staffers who may be unhappy about proposed changes. "They are your allies. Don't shut them down."
Related Topics: