​​​​​​​​​​​If you keep up with goings-on at Wallace, you know that we recently published a RAND research report with a groundbreaking finding: A systematic approach to developing school principals can have a notably positive impact on student achievement and principal retention. RAND researchers examined what happened after six large school districts adopted this approach—known as building a principal pipeline.
Principal pipelines consist of four components: rigorous principal job standards, high-quality pre-service preparation, selective hiring, and aligned on-the-job support and evaluation. In occasional blog posts, we single out a different pipeline component and explore it through the eyes of one of the pipeline districts' principals. Today, find out how pre-service preparation helped a high school principal in Georgia tackle a difficult problem.  
---
When Al Taylor became principal of Berkmar High School in 2013, one in three freshmen at the school in Lilburn, Ga., about 35 miles from Atlanta, was being held back. Taylor knew the research about ninth grade. Studies out of the University of Chicago have shown that performance in ninth grade is more predictive of a student's odds of graduating than all other factors, including race and socioeconomic status, combined. If Taylor hoped to move the needle on Berkmar's graduation rate—then 55 percent—the work needed to start in ninth grade.
To begin to solve the problem, though, Taylor had to first step back and draw on a lesson he had learned years before as a participant in the principal training program run by his employer, the Gwinnett County (Ga.) Public Schools. That program, which was set up in 2007, seeks to ensure that the district has a steady supply of high-caliber professionals ready to take on the top job. The instruction is based on the district's job standards for principals and gives aspiring leaders an opportunity to sharpen the critical skills they'll need to make a positive impact in schools.
The lesson that came back to Taylor in his first year at Berkmar? An effective school leader empowers other to lead.
It was something Taylor learned by seeing it firsthand. As part of his yearlong training, Taylor had spent a month shadowing an experienced principal to observe leadership in action. Going into the training program, Taylor had thought a principal should be all knowing, all doing. Yet the principal he observed gave significant autonomy to his assistant principals. He was always available to guide them, but he let them make key decisions. As important, he didn't berate them if their decisions didn't pan out. His leadership style cultivated a spirit of trust and collective ownership of the school.
Remembering that experience as a trainee, Taylor concluded that improving ninth grade performance was not a task he should undertake alone. "I didn't come in to save the day," he recalls. "I came in to bring individuals together so that we could save the day."
Taylor organized a committee of teachers and other staff members to study the ninth grade experience at Berkmar. The group reviewed data on achievement, attendance and other indicators. "They saw how their input could shape what Berkmar was to become," Taylor recalls. He, meanwhile, worked on convincing the school's strongest teachers that being asked to teach ninth graders instead of twelfth graders wasn't a demotion but a recognition of their talents and importance at Berkmar.
In 2015, Berkmar implemented a redesigned ninth grade academy and introduced career-themed academies for upperclassmen. The changes apparently have been effective. Last year, Berkmar's ninth-grade promotion rate was 78 percent, up from 67 percent in 2013. The graduation rate, meanwhile, reached 71 percent. Some of the biggest gains were among students with disabilities, whose graduation rate rose from 19 percent in 2014 to 41 percent last year. Taylor, now in his ninth year as a principal and his sixth at Berkmar, no longer qualifies as a novice, but he still looks for ways to improve his practice. "I thought I'd walk out of the training program with a how-to manual, but it doesn't exist," he says. "Every day, there's a new challenge, a new opportunity."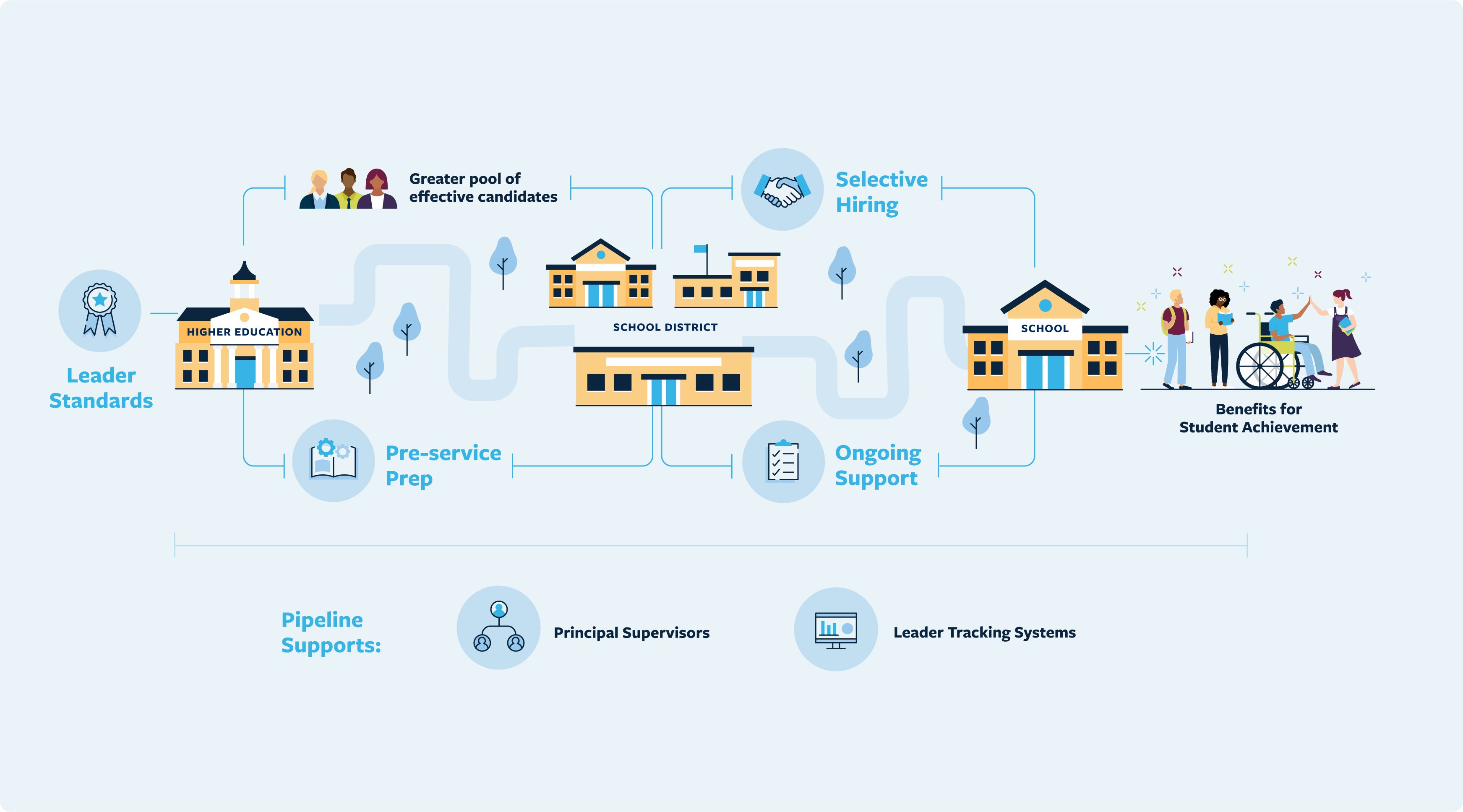 ​Top ​photo of Al Taylor by Claire Holt
Related Topics: