"When I look back, it feels like a year ago," says Jill Baker, deputy superintendent of Long Beach Unified School District, reflecting on the district's response in the days following its March 13 decision to close its 85 schools owing to the COVID-19 pandemic. Long Beach Unified is California's third largest school district, serving nearly 72,000 children from diverse backgrounds. Baker began her career in the district as a teacher 28 years ago and is scheduled to take over as its superintendent on August 1, succeeding Christopher Steinhauser, who is retiring. 
Baker brings a unique perspective to the job, having directed the district's participation in a Wallace Foundation initiative aimed at reshaping the principal supervisor job to focus less on administration and more on principal growth. Recently, Baker spoke about the district's efforts to support principals during the closure, its summer plans for school leadership development and what school may look like in September. 
The interview has been edited for length and clarity.    
How has your district supported principals during the school closures?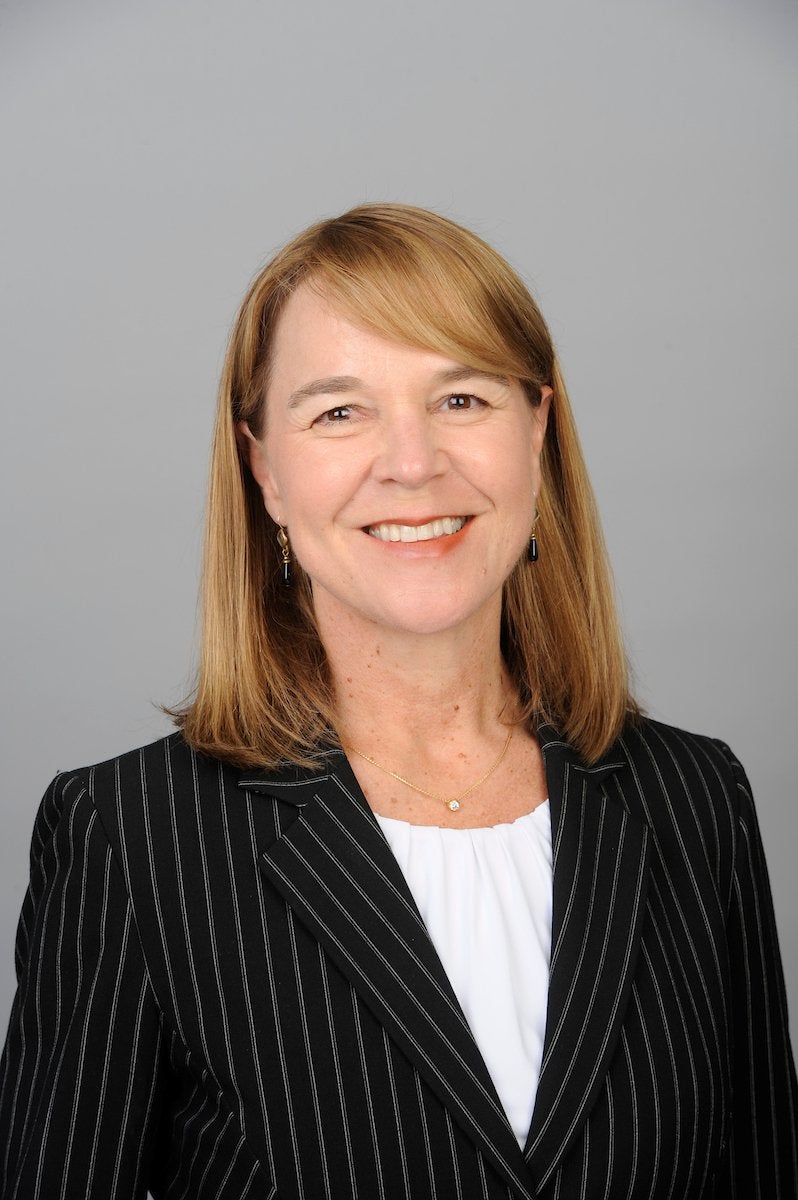 We are very fortunate that over the last five years, we've built a strong coaching model for our principal supervision practices. Why is that important now? Because the relationship between our principal supervisors and principals has a coaching foundation, it is easy for them to move into unknown territory when faced with a crisis. Our principal supervisors have been right on the frontlines with principals, coaching them, asking good questions, advocating for them and bringing the lived experience of principals back to central office.
Can you describe that lived experience?
Principals were immediately faced with a set of questions that they had never experienced before, just as we were at central office. They were faced with families asking for resources that they had not asked for before, their students had technology needs, Internet needs. [The school closures] tossed up into the air every system that a principal typically manages, from teacher evaluations to nutrition services in their building.
Because of how we've built our principal supervision practices, principals quickly looked to their supervisors for direction, for comfort, for answers. It was a huge pivot for a system that's pretty directing, in terms of our expectations for schools, but also gives principals a lot of latitude to make specific decisions for their building. I would say that the lived experience for principals right away was: We need you to lead us. We trust you as our supervisors to help us.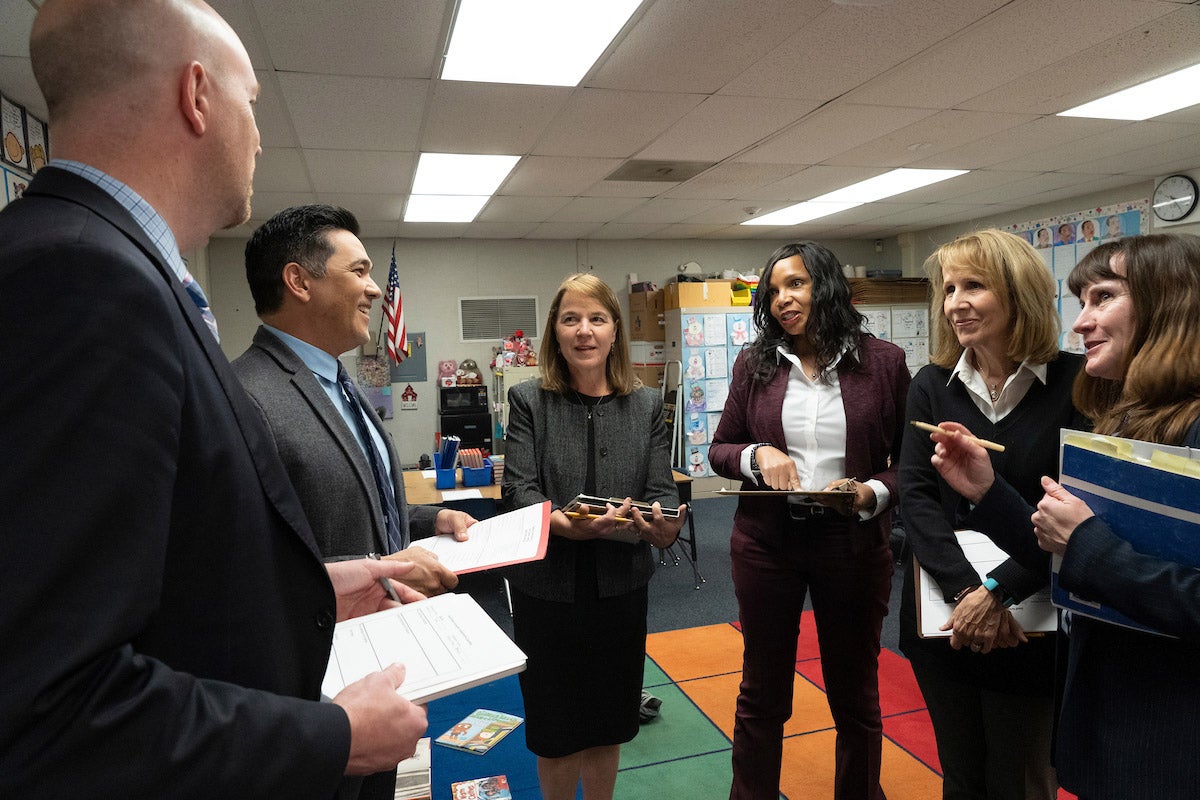 Personally, I've never underestimated the whole idea of coaching and strengthening a trusting relationship between a principal and a supervisor, but I think the field may have. When you go through a crisis like this, it underscores why you have relationships. It is a foundational aspect of having to do really hard work. I hesitate to use the word "thrive" because this is such a sad time, but [the crisis] really has brought out the best in our school leaders. It has been a very rich opportunity for them to step up, try things they've never done before, be vulnerable and learn with others.
What inequities have been brought to the forefront because of the crisis? Has the district been able to address them, and if so, how?
On the afternoon that we closed schools, we gathered at central office and literally said, "What do we need to focus on first?" In the back of my mind was Maslow's hierarchy. Our first decision was that, on Monday morning, we were going to offer food at every school in our district. We did that, and we continued doing so until we could look at the data after the first week to see where our highest-need areas were. Some areas were obvious, but frankly every school has children with a need to eat. Our response has continued in a way that is so respectful to our community. We're providing breakfast, lunch and dinner in our highest-need areas. There are almost 30 locations, and the meals are accessible to anyone. There are no requirements, no applications.
We also faced the same connectivity problems that other districts faced. One of our first purchases, literally days after the closure, was for 5,000 six-month-term hotspots because we estimated that about 10 percent of our students, or about 7,000, were potentially not connected to the Internet. In addition to giving away 20,000 older-generation Chromebooks, we came up with a system to loan more than 10,000 [newer] Chromebooks to families within two weeks of the closure.
The other needs have been sadly not surprising. Students in low-income families lack supervision as their parents go out and work as essential workers. They may be living with multiple families in one residence and are facing COVID spread because of essential workers coming in and out. We're offering counseling digitally and are partnering with faith-based and race-based community agencies, like the NAACP, to ensure they are able to put out really good information on behalf of the district.
We're using all of our existing programs to continue to focus on issues of equity. For example, we run a Saturday education program for students from migrant families. During the crisis, a coordinator from that program has done outreach to families. High-school teachers who work with newcomers who are English language learners have continued to connect with families, too.
Summer is a time when school districts hire and train principals. How will that be handled in Long Beach this year? 
 
Last year, we had 80 principal promotions or changes. This year it will be 20. Five of those are first-time principals, all of whom have gone through the district's "pipeline" programs [which provide training for aspiring school leaders]. We're only making changes that are of necessity, such as because of a retirement. Normally, we would move around many more principals because they're ready to transition to another school, but we've paused that because we want to create as much stability as possible.
Literally the day after a person finds out that they've been appointed principal or that they're transitioning to another school, we launch a transition process that involves a facilitated change-of-principal workshop. The workshop engages members of the school staff to establish what's working and what they'd like to see improved. It's really important, and we'll do a version of it this summer, too.
How has the district involved principals in the planning for when school resumes in September?
Our principals have been an important part of our initial planning. I say initial because we're really tracking on the health data. We're trying to move fast enough but not too fast. Over the last month, our principal supervisors asked principals to explore all kinds of scenarios for the fall. Middle school principals, for example, considered 16 different models and in small groups worked through each one's plusses and minuses. We went from a lot of brainstorming and testing of ideas, to now moving into a formalized planning process. We have task forces, and principals from every level are represented on them.
What might school look like in the fall, based on your initial plans?
Our aim is to bring back as many students to a building as possible, especially at the elementary school level. That's causing us to seek additional space in our city, through partnerships with local colleges and universities who will be providing distance learning/instruction.  
We're also talking about blending learning. A middle school student, for example, might not come to school every day. He might come Monday and Tuesday, then do distance learning Wednesday, Thursday and Friday. Based on distancing requirements, we know that we can only have about 15 students in a classroom. That is about half the size of a traditional class and even less when you think about a class like chorus. Chorus might only exist in a distance environment because students can't all be in one room at the same time.
We already have an independent study program in our high schools, which we will continue, and we'll also be launching some new distance academies. How we're going to do all of this—in-class learning, blending learning, distance academies—we're still figuring out. But we imagine publishing the options and letting parents make a choice. If they don't, we'll likely default to expecting their student to come to a building.*
Like school districts everywhere, Long Beach Unified is facing a massive budget cut because of the pandemic. I've read that the reduction will be 10 percent, or about $70 million, this year. How do you stay focused on equity as you make cuts?
We're in a better position than other districts because of great fiscal management. Our superintendent and the district's budget office built up a reserve over time, knowing the rainy day would come. The reserves won't save us from future cuts, but it allows us time to make the best decisions given what's coming from the state. We also have in our favor that we've worked really hard to build internal capacity. We don't rely on a lot of consultants or outside companies. Because of our internal capacity, we can pivot quickly, change strategy and work together in a way that doesn't happen in a lot of places.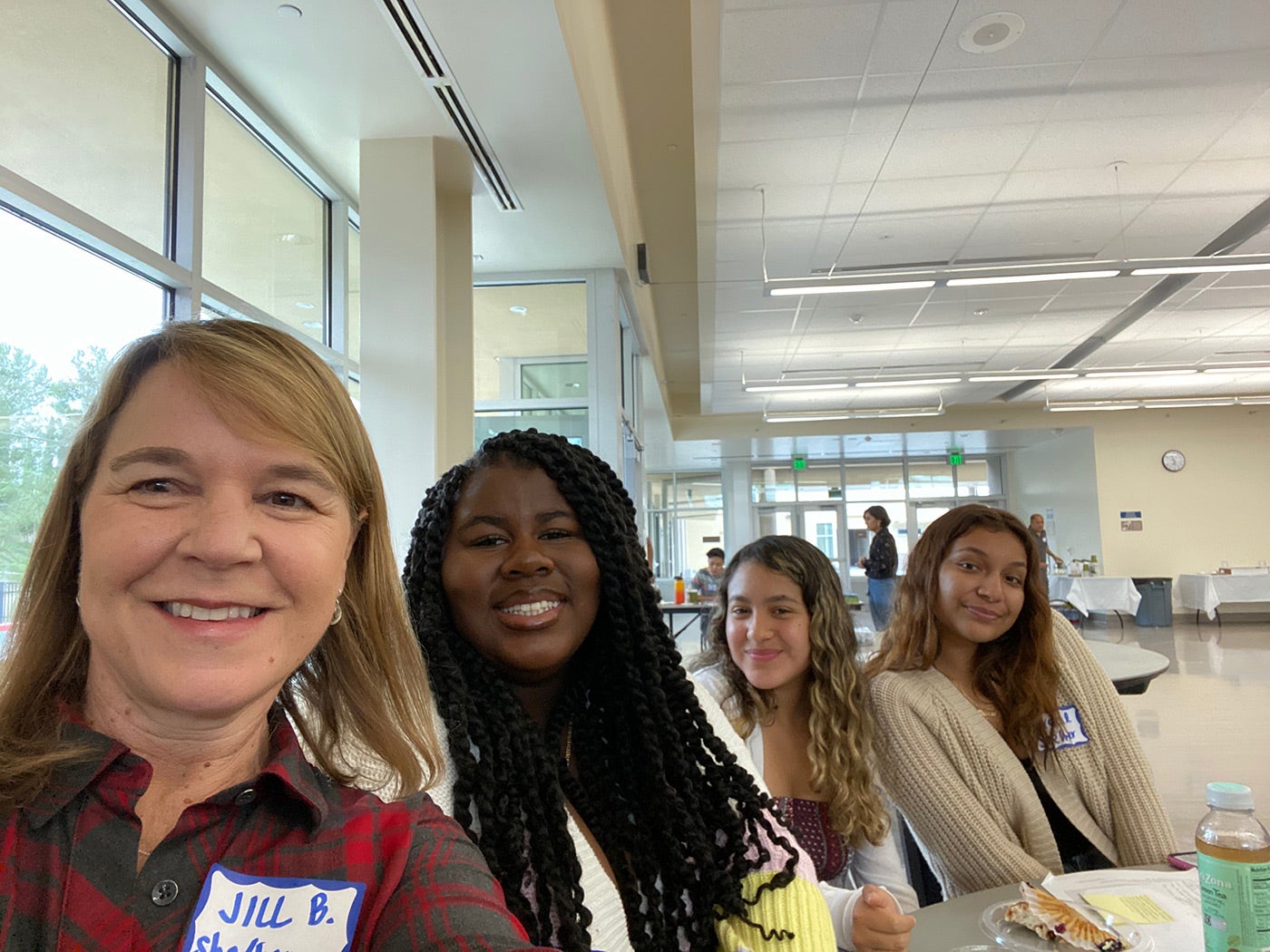 Our focus on equity is at a deep level. During this time, we've not stepped back from our equity agenda, but we've had some public outcry over things that have been perceived to be "taken away" from students as we navigated through the school closure and made decisions based on our equity philosophy. This meant that we were not privileging students who were not struggling during the school closure. When we closed schools, for example, we decided that grading for high-school classes would be credit/no credit, even if you're a junior taking five Advanced Placement classes. There was a public outcry, and our school board had to entertain an item on its agenda to uphold the district's stance on grading and not give an opt-in for parents who wanted their students to get an A. [These parents] had to accept that credit/no credit was good for all students, even if their student wasn't going to get the extra bump they would have liked. When you really get down into the details of equity, it is not equitable to privilege a student when another student doesn't have the opportunity for that same experience. However, we do have to pay attention to the voices that are coming out about grades. We don't want families to walk away from our district and go to a private school because they are frustrated about grades at a time when we're already facing huge cuts.   
*After we published this post, Jill Baker anno​unced that for the coming school year, the Long Beach school district would delay in-person instruction until at least October 2020.
Related Topics: