Raising the Barre and Stretching the Canvas
Implementing High Quality Arts Programming in a National Youth Serving Organization
​Experiences of the Boys and Girls Clubs of America suggest that large, multidisciplinary youth organizations can establish high-quality arts programs
October 2017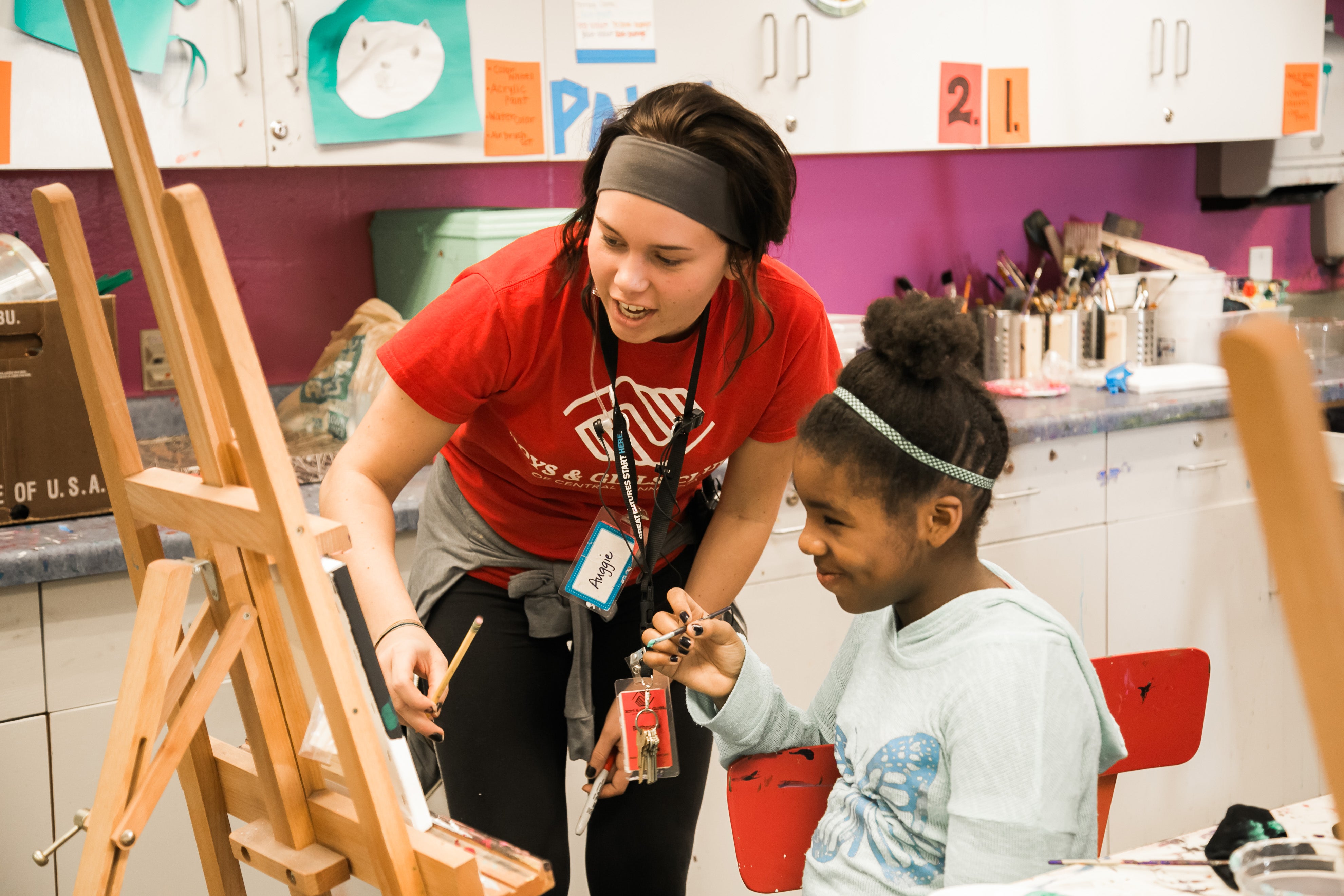 Summary
How we did this

The researchers used several different ways to gather data. These included:

Interviews with YAI and club staff members and leaders
Surveys of arts class participants
Focus groups with current and past program participants, parents, and  club staff members
Observation of the arts programming
Can a large youth organization that is not focused on the arts set up a high-quality afterschool arts program for young people?
This report says "yes." 
The answer is important because it suggests a way to expand access to the arts for young people in low-income urban areas. 

The report looks at The Wallace Foundation's Youth Arts Initiative (YAI), which began in 2014. It was carried out by the Boys & Girls Clubs of America (BGCA). This  national network oversees more than 4,000 clubhouses, many in low-income areas. The BGCA program was designed to deliver high-quality arts education to middle schoolers. It was shaped by a 2013 study that established "Ten Principles of Success" for youth arts programs. Principles included: 
Using professional teaching artists as arts instructors
Housing programs in dedicated arts spaces  with high-quality professional equipment 
Conducting end-of-year events to showcase student art
Having a strong commitment to the arts programming from club leaders   
 Holding students to high expectations 
BGCA  rolled out programs based on the 10 principles in clubhouses in two cities in Wisconsin and one in Minnesota.  Here are a few highlights from surveys of program participants:  
89 to 97 percent said they felt physically and emotionally safe while creating art at the clubs
86 to 98 percent reported that a dedicated art space made them excited to produce art
95 to 100 percent said that the teaching artists had high expectations for their work 
96 to one 100 percent said that teaching artists were "very good" at teaching their art form
80 to 94 percent said the teaching artist asked for their suggestions on the topics in arts classes, and they felt their input was valued 
The programs also faced challenges:
Teaching artists often lacked experience in youth development and needed training and support.
Having arts-only spaces was at odds with the usual clubhouse practice of having different programs share spaces.
The new arts programs needed more attention from clubhouse leaders than typical programs.
Generous funding for the arts led to tensions between the arts programs and existing programs. 
In addition, the art students' club participation increased, even though the tweens were at an age when participation in out-of-school-time programs typically decreases. 
The study points to four key lessons from the effort:
A youth organization that is not primarily focused on the arts can deliver high-quality arts programs. 
All of the identified ten principles for high-quality arts programs were important to program success. 
The infusion of resources for arts programs led to greater understanding about what quality for youth programs in general might look like. 
BGCA's national office kept the clubs focused on engaging with the ten principles. 
Key Takeways
A large youth organization like BGCA can run a high-quality arts  program, but it will likely require changes in the organization's culture and operations. 
Professional teaching artists are crucial for high-quality youth arts programs, and they often need  significant training and support. 
Having a dedicated space for art, using near-professional equipment, planning a large end-of-year event for young people to showcase their art are other key components of a successful program. 
A strong central office or governing body is necessary to ensure programs are run effectively and according to the ten principles for success. 
Visualizations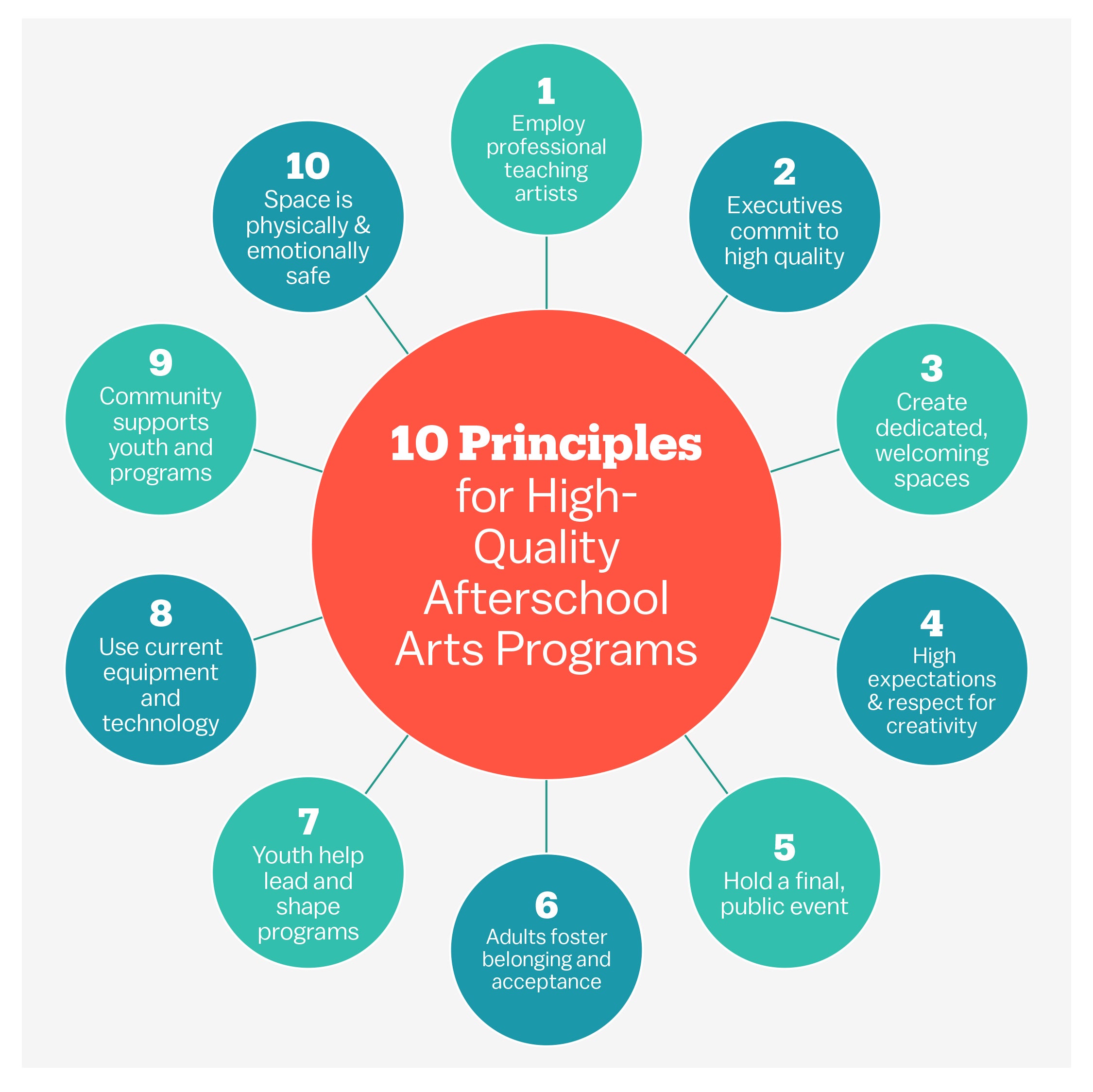 Materials & Downloads
What We Don't Know
What were the club's different recruitment and retention strategies? 
Can such a costly program be scaled to work in more clubs or different kinds of organizations? 
Topics: