Designing for Engagement
The Experiences of Tweens in the Boys & Girls Clubs' Youth Arts Initiative
Principles gleaned from small, high-quality, arts-focused programs can help draw and retain young people at a large, generalist, youth-serving organization, this report finds.
November 2018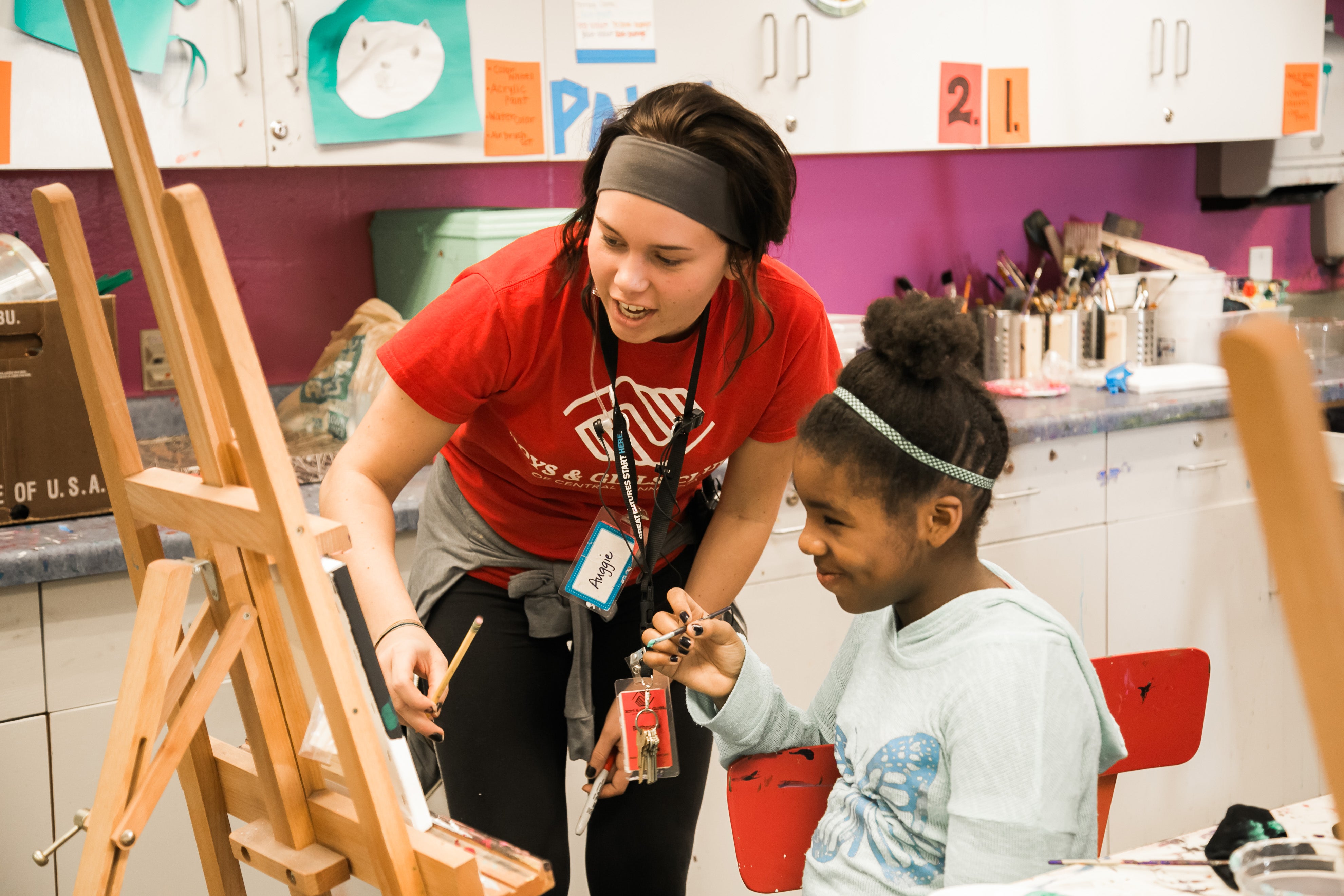 Summary
How we did this

Researchers drew on five data sources. They were:

Visits to clubs
Surveys of YAI staff members
Student participation and biographic data
Attendance data
An annual survey of BGCA students that analyzed their experiences.
Can a large youth organization better known for sports or other activities create a high-quality arts program that tweens want to attend? 
Answer: Yes.  
That's a finding from this report. The publication is the second of a series from a study about Wallace's Youth Arts Initiative (YAI). This pilot effort started in 2014. It sought to bring high-quality arts programming to tweens in low-income neighborhoods. The study examined lessons from the three Midwestern Boys & Girls Clubs of America (BGCA) clubhouses that carried out the programming. BGCA is a network of more than 4,000 clubs across the U.S. 
The YAI arts programs were based on 10 principles of high-quality youth arts programming identified in a 2013 study.  Principles include having classes led by professional teaching artists, holding classes in dedicated arts spaces, giving students input into the programs, and showcasing the students' artwork at end-of-year events.
This report looked at whether youth are interested in such programs. The big questions that researchers set out to answer were:
What do young people like and appreciate about YAI's arts programs? 
What strategies might encourage more youth to attend and stay in these programs?
The researchers also asked if the principles generate value for the students and clubs. 
They found that tweens were interested in arts programs based on the principles of high-quality arts programs. 
Young people attended these arts programs and stayed engaged. Further, getting involved in YAI programs had a positive impact on young people's discipline, drive, and confidence. In addition, regular attendance led to greater engagement in programming overall.  Many tweens returned to the program the following year and continued to engage in other club activities.
Organizations interested in conducting arts programming for young people might consider:
Focusing on quality.  Professional teaching artists, end-of-year events, and dedicated arts spaces with professional equipment are draws for students.
Creating a spark. Programs can foster a passion for the arts that drives student engagement. 
Recognizing mutual benefits. Creating art can help students improve their discipline, drive, confidence, and social skills. In return, clubs see an increase in overall participation.
Preparing for challenges. The funding for the arts created tensions among less-supported clubhouse programs.
Despite clear evidence that arts education can lead to benefits for youth, many young people from low-income urban areas grow up without exposure to the arts, and even fewer receive artistic training.
A related report on the foundations of successful afterschool arts programs is:
Young people in this study showed high engagement with programs based on a set of principles of high-quality arts learning. The principles  include providing professional teaching artists, holding classes in  dedicated arts studios with high-quality equipment, and conducting end-of-year events.
Students were more likely to return to the club after participating in YAI than those who were not in the arts program. This suggests that high-quality arts education motivates students to return.
Many students in the art classes expressed  a passion for the arts. 
Students, parents, and staff observed improved social and emotional skills among the YAI participants. Including increased self-awareness, self-discipline,  confidence,as well as the ability to communicate, listen, and respond well  and to negotiate conflict.  
Students were more likely to participate in arts classes if there was a high-quality, challenging program that generated creative "sparks."
Materials & Downloads
Can further research confirm that high-quality arts programs have a positive impact on a student's social-emotional learning?  
Can a program like YAI work with teenagers, not just tweens?
The costs of the YAI-like programs may be unaffordable for many youth organizations.  What are the trade-offs between providing lesser-quality arts programs  and successful outcomes for students?  
How are student experiences and success impacted by funding? And what is the expected impact if funding decreases?
Topics: