Opening New Doors
Hands-On Participation Brings a New Audience to the Clay Studio
Short classes, flexible schedules, new communications and "Date Nights" help Philadelphia's The Clay Studio attract new, younger audiences.
August 2015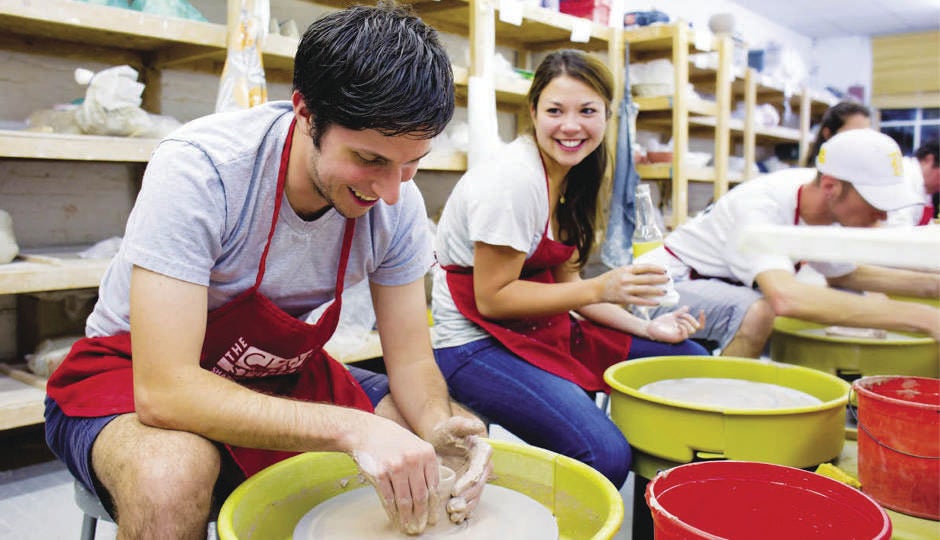 Author(s)
Bob Harlow and Tricia Heywood
Publisher(s)
Bob Harlow Research and Consulting, LLC
Summary
How we did this

This case study examines The Clay Studio's efforts to attract young professionals to its workshops and exhibits. It is the product of multiple interviews with key staff and analysis of program elements, budgets, and planning documents.
Through research, experimentation, and constant refinement, the Clay Studio found ways to attract younger audiences to its workshops and exhibits. This case study examines how Clay, a ceramic-arts studio, gallery and shop in Philadelphia, made that happen.
The article is part of a set of case studies and reports looking at the efforts of arts organizations that received Wallace Excellence Awards to reach new audiences and deepen relationships with current ones. The pieces examine projects at 10 of the 54 organizations that received WEA grants between 2006 and 2014. 
A 2019 update shows how the Clay studio has continued its outreach and program efforts since the initiative ended. 
A Graying Audience
In 2007, the studio became concerned that its audience was getting older. Also, few newcomers were signing up for classes or making purchases. With that in mind, the studio sought to engage culturally active, younger professionals ages 25 to 45.
Key Elements
After testing out a series of activities, the staff hit pay-dirt with "Date Night," a Friday evening event where novices could experiment with clay in an informal environment.
Further research helped identify key elements that could attract younger professionals, including:
A chance to socialize. Young professionals valued activities that were not only new and different, but also could be shared with friends.
Flexible schedules and shorter courses. They also avoided making commitments far in advance and disliked the prospect of tying themselves down to a long-term class.
Online resources. They got most of their information online.
To address those issues, Clay packaged the regular curriculum into shorter, less expensive chunks. The staff also redesigned Clay's website and print materials to emphasize the visitor experience, rather than the skills participants might learn. Plus, they created opportunities for more active, hands-on participation than they had offered in the past.
Success and Challenges
Over a five-year period, the number of students taking classes tripled and revenue from the school more than doubled. Monthly workshops regularly sold out, and many newcomers went on to take longer classes.
That success also created new challenges. Most importantly, the organization faced a tricky sleight-of-hand: balancing the needs of long-time students and collectors who were focused on the more serious side of Clay, with those of  newcomers, who tended to prefer a more informal experience.
To attract more young professionals, the Clay Studio offered informal courses, flexible schedules, and hands-on activities.
The staff also redesigned Clay's website and print materials to emphasize the visitor experience, rather than the skills participants might learn.
Clay Studio's efforts helped to triple the number of students taking classes and double revenue from its school.
Visualizations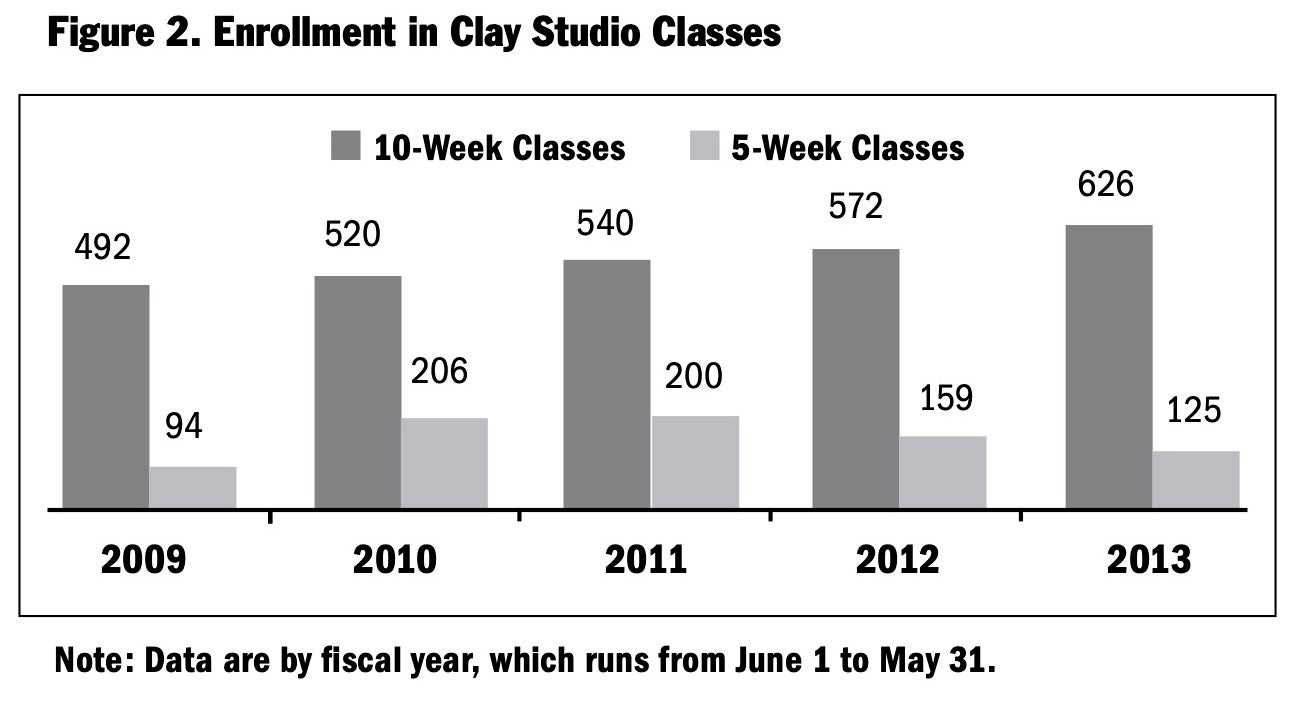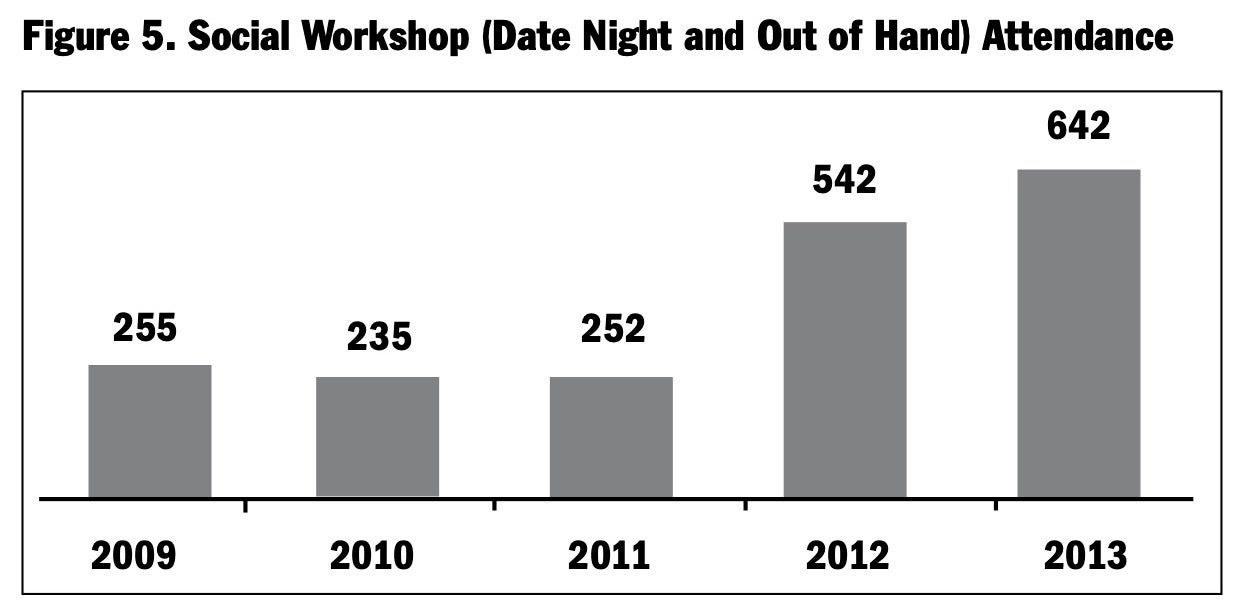 How did staff members balance serving a variety of audiences looking for different things from the organization?
How did the staff continue the momentum and find new ways to engage the community after the Wallace grant ended?
Hear from the Program
Christopher Taylor, president of The Clay Studio in Philadelphia, joins Magda Martinez, director of programs at the Fleisher Art Memorial, to discuss strategies they used to build audiences.
Topics: