Navigating SEL From the Inside Out
Looking Inside & Across 18 Leading SEL Programs: A Practical Resource for Schools and OST Providers—Middle & High School Focus
This guide offers detailed information on 18 middle and high school social and emotional learning programs.
November 2022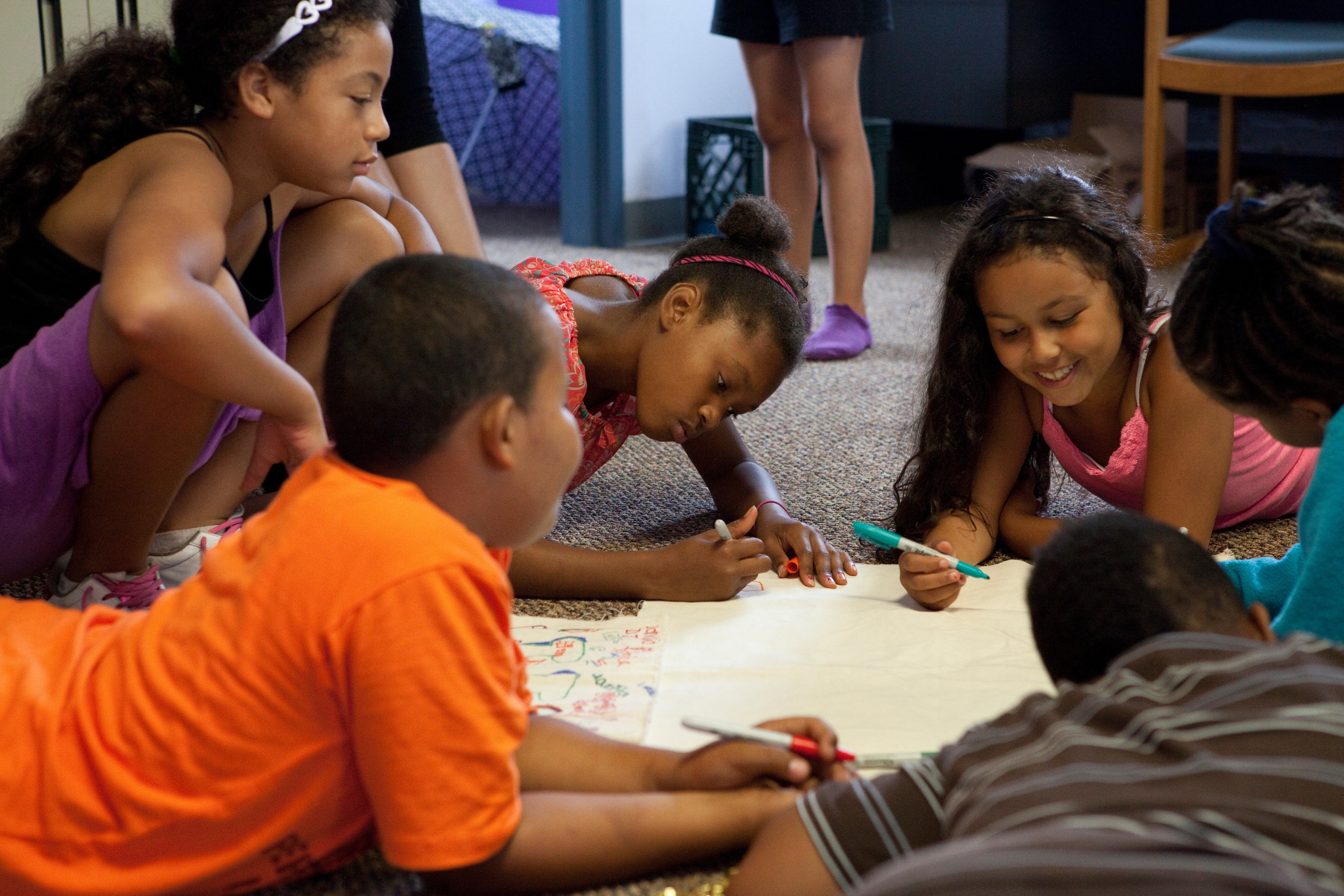 How we did this

This guide is the product of a detailed content analysis of 18 evidence-based middle and high school SEL programs. Research was conducted by the Ecological Approaches to Social and Emotional Learning (EASEL) Lab at the Harvard Graduate School of Education.
This guide to evidence-based social and emotional learning (SEL) programs provides detailed information on 18 middle and high school programs. Introductory chapters also discuss a range of topics, including:
SEL in out-of-school-time (OST) programming
Equitable SEL
A trauma-sensitive approach to SEL.
Effective SEL Programs
The authors found in their research and experience that SEL programs work best when they:
Offer learning opportunities that are "SAFE." That acronym refers to four principles. The programs are "sequenced," meaning each activity builds on the one before. They are "active," meaning students get a chance to practice what they're learning. They are "focused," meaning they aim to develop specific skills. They are "explicit," meaning that those skills are named and defined.
Take place in schools and classrooms that support healthy relationships and pro-social behavior
Build adults' own social and emotional competence
Take into account students' cultural backgrounds, identities, environments, and possible trauma 
Set reasonable short- and long-term goals. 
Middle school SEL lessons tend to focus on conflict resolution and emotion knowledge, with some focusing on identity development, mainly self-knowledge. The most common activities are (in order of frequency) class/peer discussion, teacher-led instruction, worksheets, visual displays, writing, and vocabulary exercises. 
High school SEL lessons have a gradually increasing focus on healthy relationships, responsible decision making, and ethical values. The most common activities are (in order of frequency) class/peer discussion, writing, visual displays, skill practice, role play, worksheets, and especially more use of student-led discussions than in middle school.
Key Components of the Guide
School or out-of-school-time program practitioners interested in SEL can use the resource to look "inside and across" SEL programs to better understand their content and assess their fit with school district or community needs.
Key components of the guide include: 
Background information on SEL and its benefits, including key features of effective programs and common implementation challenges
A summary of the evidence base for each of the 18 programs
Recommendations for adapting the programs to OST settings
Summary tables that allow users to compare unique features, program components, instructional methods, and the skills each program targets
Detailed individual profiles for each of the programs.
 A supplement includes worksheets to help users select a program and think through such considerations as program components, duration, and cost.
Both middle and high school students across the U.S. feel that their social and emotional development is not currently supported at school.
This comprehensive guide looks at features of 18 top social and emotional learning programs for middle and high school students.
It describes how best to foster social-emotional learning, according to research and experience.    
It aims to help schools and out-of-school-time program providers make informed decisions.
Accompanying worksheets help decision makers choose a social and emotional learning program that best fits the needs of their middle or high school students. 
Visualizations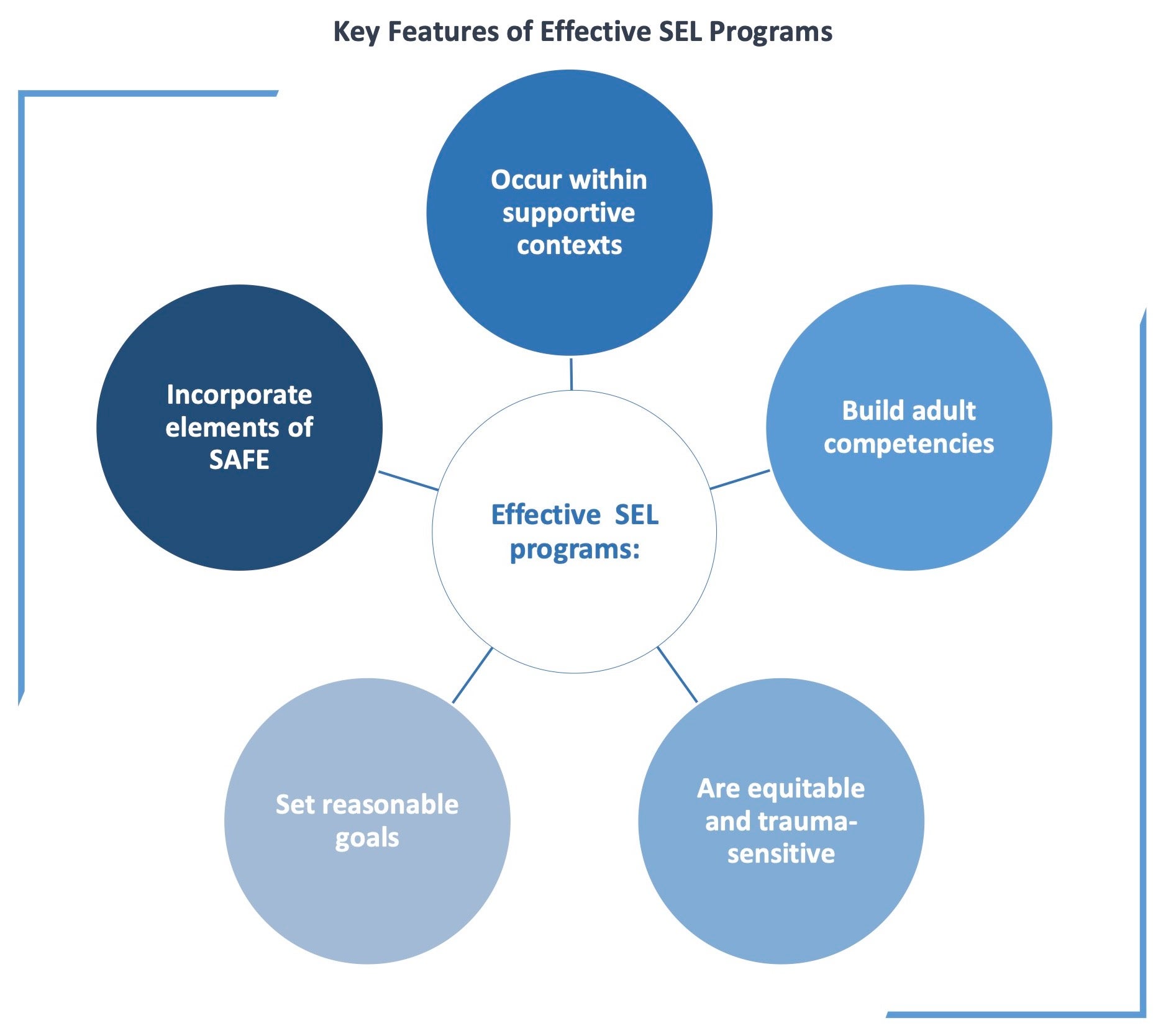 Materials & Downloads
Topics: