Millennials Are Not a Monolith
Experiences from One Group of Performing Arts Organizations' Audience-Building Efforts
Strategies to engage millennials in the arts may benefit from accounting for the group's differences as well as its similarities, according to this brief.
February 2021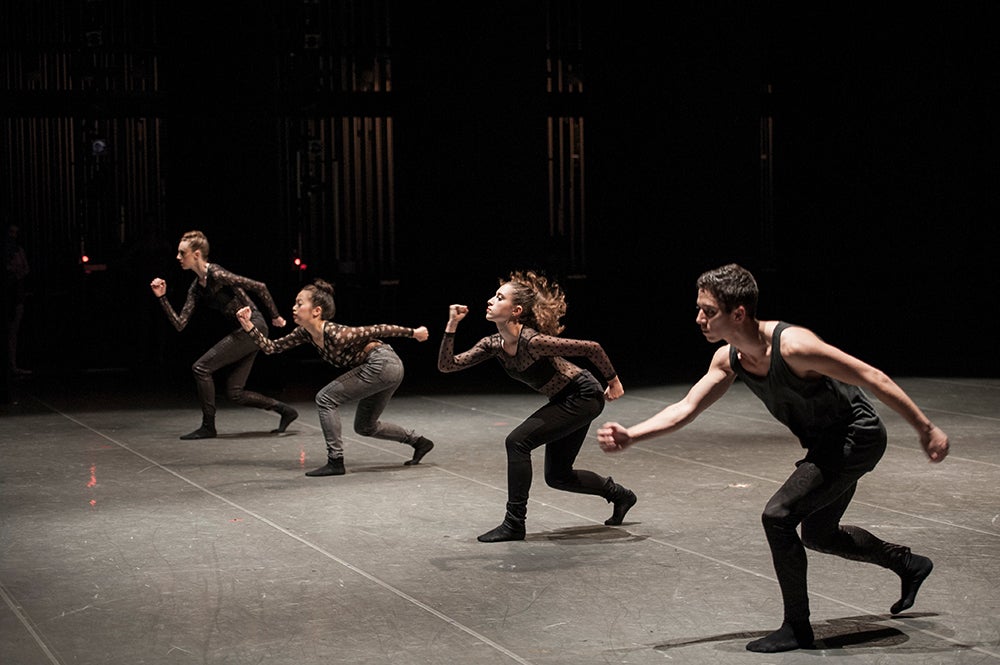 Summary
How we did this

This brief is based on interviews with BAS participants between late 2015 and 2018 (one round of interviews at the start, and a second round at or past the midpoint of their efforts). Interviewees were assured that interviews were confidential, strictly separate from monitoring or reporting to the foundation, and that individual interview results would not be shared with The Wallace Foundation. 
"Millennial" is the designation used to describe Americans born between 1981 and 1997. According to the Pew Research Organization, there were 72.1 million millennials in the U.S. in 2019. That same year, millennials surpassed baby boomers (those born between 1946 and 1964) as the largest living U.S. adult generation. 
It's no surprise, then, that arts organizations participating in The Wallace Foundation's Building Audiences for Sustainability initiative chose "millenials" most frequently as their target demographic for audience-building efforts.  
From 2015 to 2019, the Wallace Foundation awarded nearly $41 million in grants to 25 nonprofit performing arts organizations as part of its Building Audiences for Sustainability initiative. The goal of BAS was to engage new audiences while retaining existing ones. The initiative also sought to understand whether audience-building efforts contributed to organizations' financial health. 
In this brief, arts researcher Francie Ostrower and her team at the University of Texas in Austin capture the organizations' experiences and lessons learned in their efforts to attract millennials to the arts. 
Participating organizations created new programs and marketing strategies to attract millennials. In doing so, they discovered a more complex and diverse target audience than they anticipated. 
They learned that lifestyle, financial capacity, and discretionary time are just a few of the defining differences among millenials. They also learned that millennials share some commonalities with other age groups. 
When BAS organizations moved beyond the general label of "millennials" and started asking "Which ones?" they made progress. For example, some organizations determined that two distinct age groups comprise "millennials": those just out of college and those in their thirties starting families. This required shifting from one-size-fits-all programming to a more tailored, experience-based approach. 
Other organizations found that many millennials liked the same types of performances as older patrons. This led to segmenting audiences by behaviors rather than age. One theater, for instance, began targeting a group of patrons by its "adventurousness." ​​​​​
Millennials are an important audience for nonprofits arts organizations seeking to build their audiences and engage differently with the community.  In sum, strategies to engage millennials in the arts may benefit from accounting for the group's differences as well as its similarities. 
It is one thing to focus on attracting millennials because of their age, but another to expect that commonalities of age translate into unique or uniform motivations, tastes, and behaviors.
Millennials—the group of individuals born between the years of 1981 and 1997—are currently the largest living U.S. generation. As a demographic, they represent an important growth opportunity for nonprofit arts organizations seeking to grow audiences. 
A decision to focus on millennials should be followed with the question "Which ones?" There is no "one-size-fits-all" approach. 
Strategies to engage millennials in the arts may benefit from accounting for the group's differences as well as its similarities to other demographic groups.
Stereotypes about millennials, such as their being more digitally inclined or more experimental in their artistic tastes, do not necessarily hold when it comes to audience building.
Participating BAS organizations were well-established, relatively affluent institutions with predominantly white leadership. Do lessons learned from the BAS initiative apply to less well-established, more diverse nonprofit arts organizations as well?  
Topics: