"T he principal is the most pivotal role in the entire system," Carmen Fariña, the former chancellor of New York City's school system, said in an episode of The Principal Pipeline podcast. "Having the best principals in New York is a mandate. There's nothing that's more important."
While there are many ways to work toward advancing learning and running a school, one thing is clear: being a principal is hard work. So every year in October the American Federation of School Administrators (AFSA), the National Association of Elementary School Principals (NAESP), and the National Association of Secondary School Principals (NASSP) join forces to celebrate principals. This year, National Principals Month is focused on nationwide advocacy to help ensure principals have what they need to meet the challenges that come with leading a school.
To add to the celebration, we've put together a list of a few of our landmark and new reports and tools to help districts better support principals in the work they do.
Happy reading and happy National Principals Month!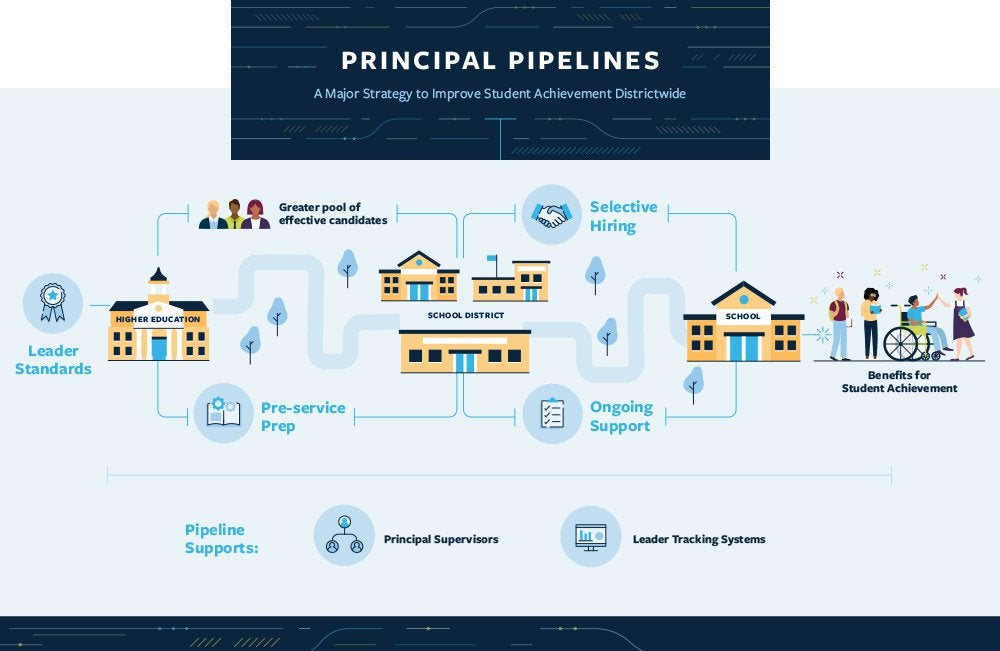 Related Topics: