T​​he best-laid plans of mice and men often go awry, according to the poet Robert Burns. For a nonprofit organization serving young people in the midst of a pandemic that has forced them to stay at home and take on a raft of additional worries and responsibilities, the best-laid plans don't so much go awry as get adapted on the fly. At the beginning of 2020, Washington, D.C.-based Higher Achievement, which provides academically focused afterschool programs for middle schoolers in the D.C. metro area, Baltimore, and Richmond, Va., was all set to promote the impressive results of a randomized controlled trial (RCT) it had recently wrapped up as well as roll out new programming to better serve its students.​ Then, COVID-19, along with an overdue racial reckoning and a wildly contentious presidential election, flipped the script. Through it all, Higher Achievement, a participant in Wallace's now-concluded expanded learning effort, has continued serving its students, known as "scholars" within the program. The intent is to respond, CEO Lynsey Wood Jeffries says, "with both urgency and gentleness."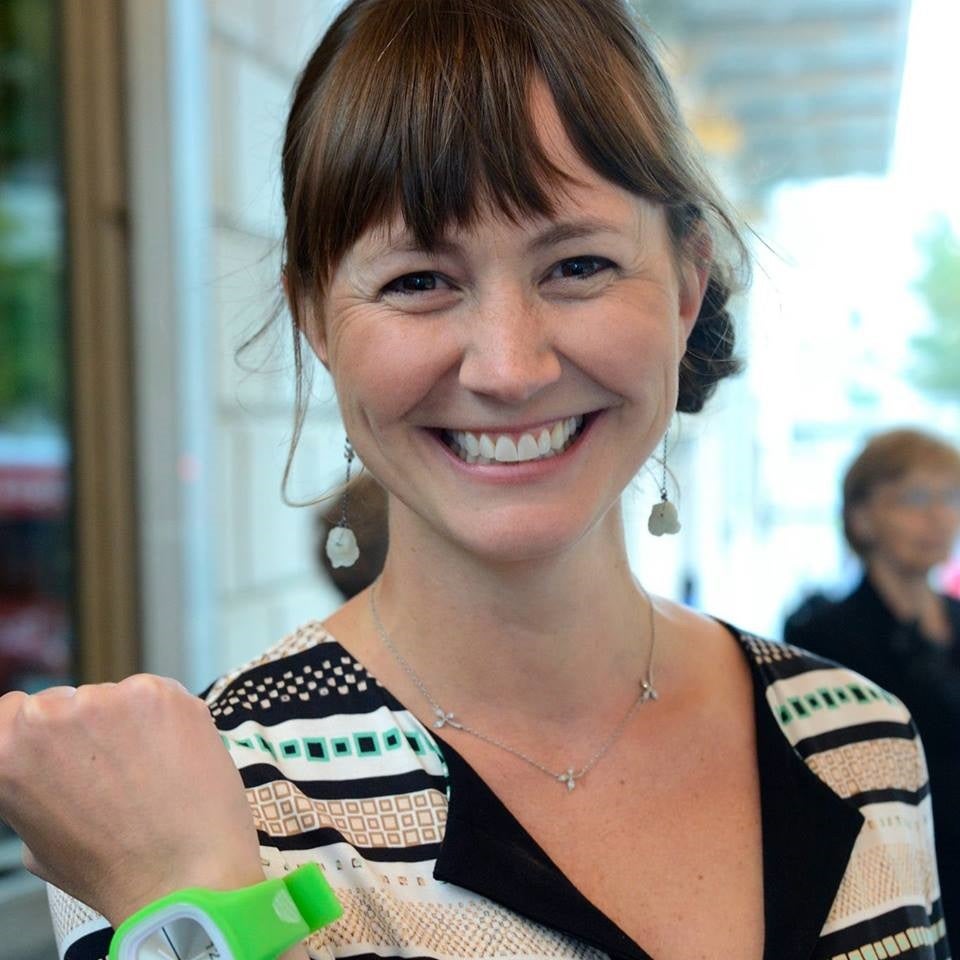 ​In this interview, the first of a two-part blog post, Jeffries discusses what it's been like for one youth-serving nonprofit to face the great unknown—a topic on the minds of many this month as we mark the first anniversary of the declaration, by the World Health Organization, that the coronavirus outbreak was a pandemic. The interview has been edited for length and clarity. In part two, scheduled to be published later this month, Jeffries talks about the challenges that can come along with the benefits of research, the steps Higher Achievement took to put the research into practice, and considerations for other nonprofits contemplating an RCT. 

Has the pandemic caused you to view the role that Higher Achievement plays in a different way?
The pandemic has forced us to prioritize what matters most. This pandemic has devastated traditionally marginalized communities and exacerbated health disparities and economic instability. Too many of our scholars are shouldering additional burdens, whether it's worry about the health of family members or responsibility for childcare for their younger siblings because their family members are essential workers.
With these realities at home, and Zoom fatigue from virtual school, we had to radically adapt our high-dosage afterschool program to focus on where we could be most effective in this context of trauma, extra responsibility, learning loss and isolation.
You had these really positive RCT results to share right when the pandemic hit. Did that change the way you went about communicating the results of the research?
We had plans to highlight the results of the study with our funders and our school partners in 2020, but those plans got overtaken by events. The study was published three weeks after George Floyd was murdered. We weren't going to do a virtual roadshow on our study when it felt irrelevant. That was what was in the hearts of our staff.
Now the conversation is beginning to move towards what we can do to recover what's been over 12 months of learning loss, according to McKinsey's estimates, for kids who've been in virtual learning. As school districts and funders are considering "high-dosage" tutoring as one of the solutions, the RCT is elevating Higher Achievement's position as a potential part of that solution. When we think about the results, particularly the positive effect on Black boys' math scores, we're asking how does this encourage us to be bolder in this racial reckoning work, in the achievement gap work?
How exactly has the pandemic affected the services that Higher Achievement provides?
We've narrowed our program down to three things for now. The newest is virtual math tutoring pods, in which small groups of scholars review and practice what they're learning in school. Second is mentoring, including high school placement mentoring. Third is community meetings. All those happen throughout the week. The virtual math pods are the biggest play we made. We realized our scholars were really slipping in math, and families are largely unprepared for that. Our school partners and school teachers have also asked us to support math instruction in these small groups. Scholars have wanted to be able to ask questions and have that person over their shoulder to help work through these concepts. We've had to re-skill our staff to be able to deliver. We did four rounds of pilots from March until August, then we rolled out a full program in September based on those pilots. With math, first semester grades are seven percent higher in December 2020 than in December 2019, pre-pandemic.
Math instruction by our volunteer mentors did not work well in the pilots of spring 2020, so we switched approaches in September, and the math pods are now led by our paid staff members.  Humanities mentoring is working, however, and serves as a critical vehicle for tackling relevant social justice topics. We build on the curriculum and materials of a group called Youth Communication. They produce a youth-written online magazine about relevant topics from identity to the presidential election to activist movements to relationships, and it builds in reading, writing and critical thinking skills. Mentoring is consistently the most popular element of our program, with scholars and mentors so eager to deepen their relationships, combat isolation and dive into social justice together.
The high school placement mentoring looks radically different this year. Even though many of our eighth graders have not learned eighth grade content in school, we expect most of them will be ninth graders next year. And we want to make sure we're supporting them in the transition. Family engagement throughout this year, starting with one-on-one outreach the week after COVID closed schools, has been critical to our high school placement efforts.
Community meetings have been a wonderful time for scholars, staff and mentors to all come together to process current events. There have been a lot of conversations about the election and now about figuring out how to support our communities through the recent assaults on democracy.
Do you anticipate any of the changes you've made because of the pandemic becoming permanent?
We will see. We are conducting a strategic review in late March to develop our COVID recovery plan for the next two school years. We expect to continue our math pods in some form, but convert them to in-person settings, and possibly during the school day. We are also involved in advisory efforts to design and scale tutoring efforts in our cities.
Any advice for organizations struggling to adapt to the pandemic? A lot of time has passed, but we still unfortunately don't exactly know where we're at in terms of recovery.
Do not try to do it all. Focus on your towering strengths to meet the extreme urgency of this moment. And then balance that with care for self and team. Try to act with both urgency and gentleness. The stake are high, and humans are fragile.
These turbulent times are hard, but also potentially transformative. Don't lose sight of the hope.  
Related Topics: