Learning to Focus on Adult Social and Emotional Learning First in Tulsa
One of Six Case Studies of Schools and Out-of-School-Time Program Partners
In their effort to support students' social and emotional learning, a Tulsa school and its out-of-school-time program partner learned to focus on adults first.
September 2022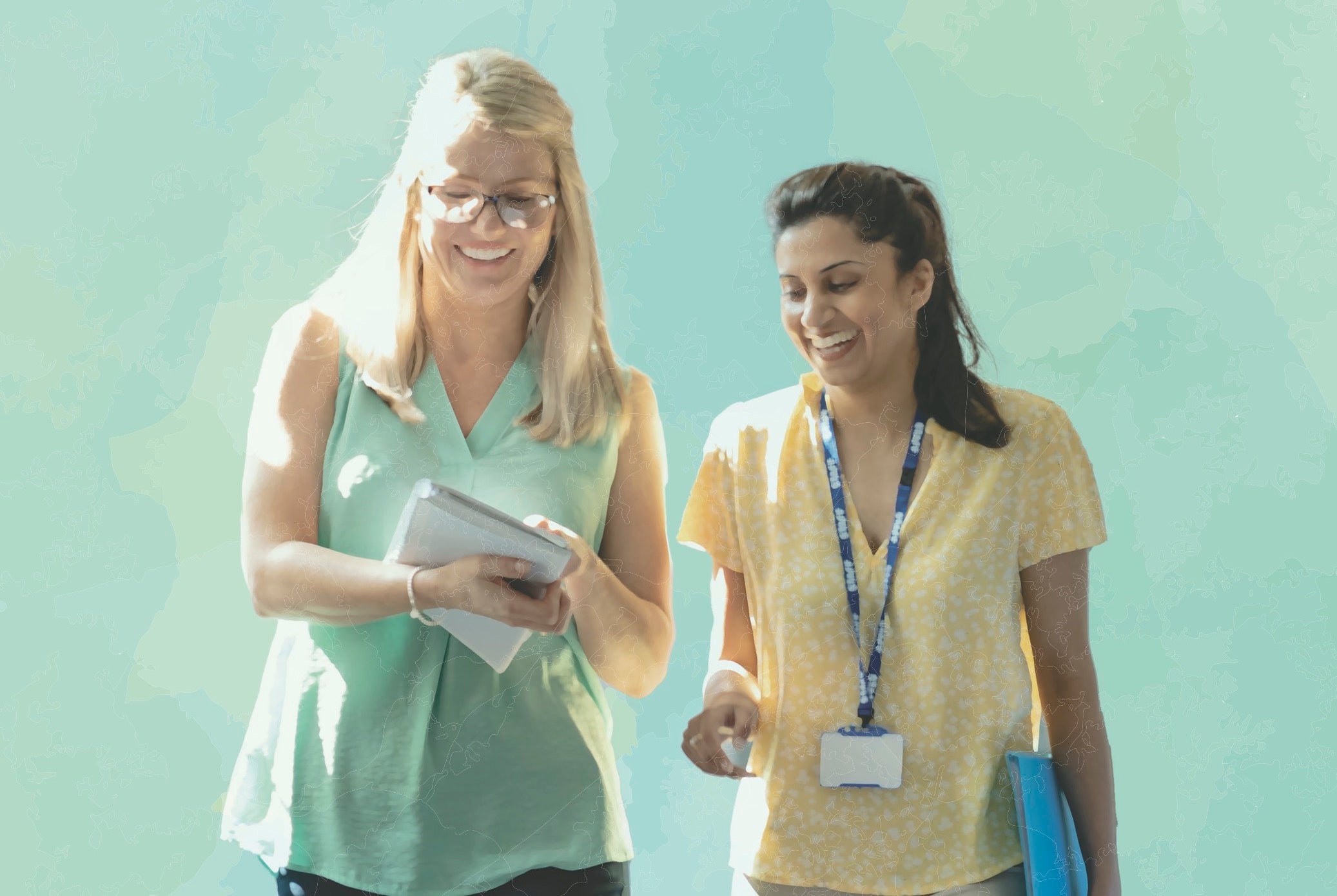 Author(s)
Karen Christianson, Celia J. Gomez, Catherine H. Augustine, and Heather L. Schwartz
Publisher(s)
RAND Corporation
Summary
How we did this

Researchers drew on a variety of data for this case study of a partnership between Whitman Elementary School in Tulsa  and its OST partner Youth at Heart.
Adults need to don an oxygen mask on an airplane before putting one on a child. Whitman Elementary School in Tulsa and its out-of-school-time (OST) partner Youth at Heart drew much the same lesson when they teamed up to introduce social and emotional learning (SEL) in the curriculum.
Specifically, they changed from teaching SEL skills only to students to focusing on adults. Their goal was to enable teachers to:
Prioritize their own mental health to reduce burnout
Model SEL competencies for students
Build strong and healthy relationships with students.
The story of that effort is detailed in this case study. It's one of a series exploring collaborations between schools and OST programs in six communities aimed at boosting social and emotional learning.
Part of a Larger Initiative
The communities were participants in Wallace's Partnerships for Social and Emotional Learning Initiative, which brought together school districts and their OST partners to develop and put in place SEL activities across learning settings.
Adapting the Focus
The partners adapted the focus of their partnership over the four years covered by the study. After first teaching SEL skills to students in 2018, administrators noticed that many teachers were not consistently including SEL into their instruction. So they changed their focus to helping adults learn the same social and emotional skills, such as regulating emotions and building trusting relationships, they were teaching their students.  
By spring 2021, all Whitman teachers who responded to a survey reported they were including SEL into their academic instruction. The change in focus also helped improve teacher buy-in for teaching students social and emotional skills.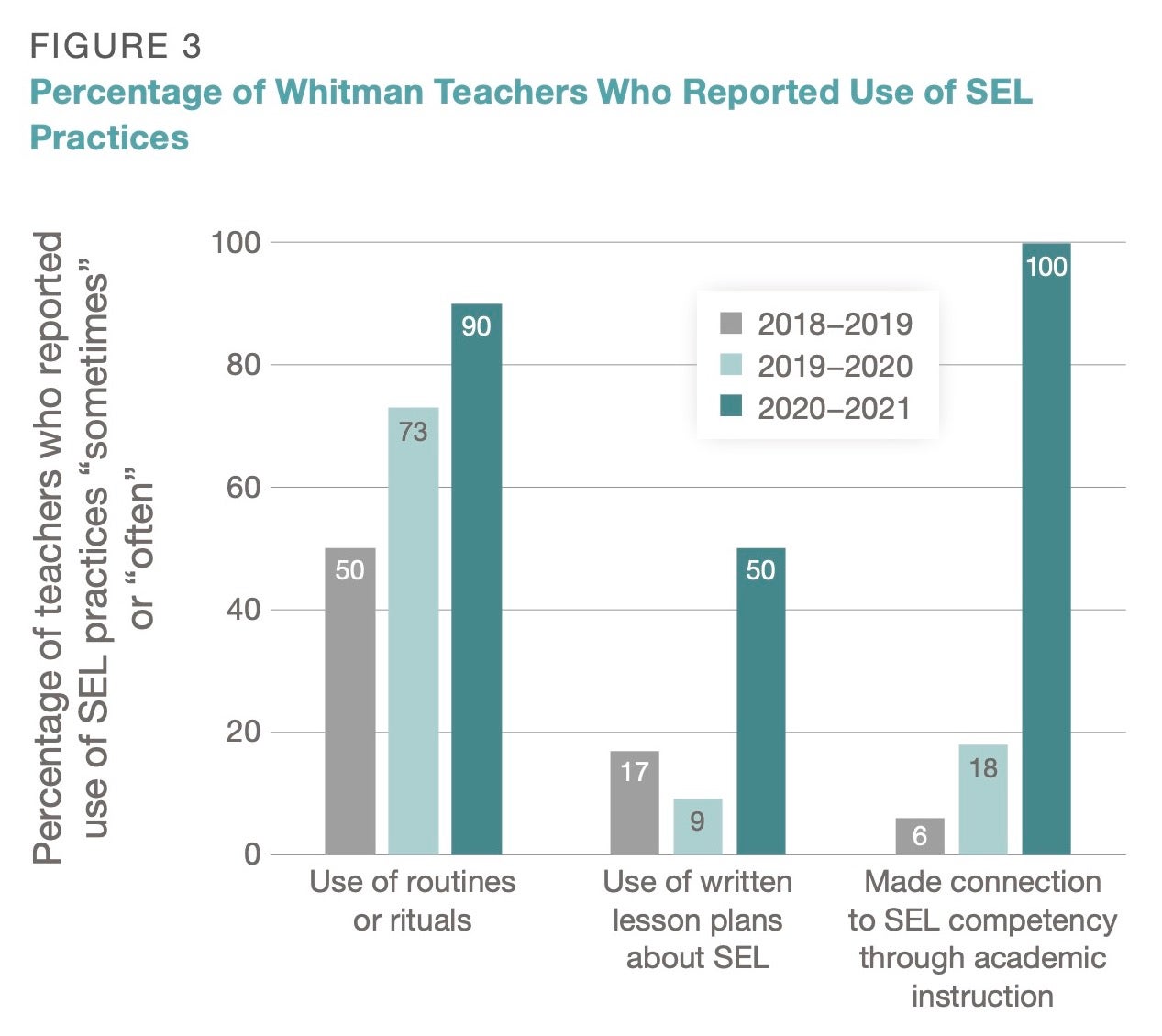 A Variety of Successful Outcomes
 Focusing on adult SEL resulted in a variety of successful outcomes, including;
Teachers were more confident teaching students SEL skills and including them into academics.
The effort saw declines in teacher burnout and turnover. 
Students experienced consistent SEL resources and best practices.
The school and OST staff members noted improvements in not only  students' social and emotional skills, but in the overall school climate, as well.​
The consistent use of SEL practices helped both adults and students cope during the pandemic.
The biggest celebration when people [visit the school is that they say,] 'It feels good in here.' Kids are happy. Adults are happy. I feel like a lot of that is attributed to the work that we have done trying to help kids deal with that social emotional component of themselves—how you deal with your trauma.

— Kimberly Blakney, principal, Whitman Elementary
Tulsa's Whitman Elementary School and its out-of-school-time program partner Youth at Heart focused on adults' SEL skills first, so they were equipped to support students' social and emotional learning.
Building adults' SEL skills helped them incorporate SEL into instruction and model SEL skills.
The focus on adult SEL strengthened student SEL and also corresponded to declines in teacher burn-out and turnover.
Visualizations

Materials & Downloads
The collaboration took place in a large urban district primarily serving students from historically disadvantaged populations. For that reason, lessons learned may not apply to all elementary schools. 
Although Youth at Heart instructors were surveyed each year, because the number of respondents was less than ten, researchers were unable to report on these data.
Topics: