ExpandED Schools National Demonstration:
Lessons For Scale And Sustainability
This study offers recommendations based on the experiences of 10 schools that employed the ExpandED model to increase enrichment opportunities for children.
April 2016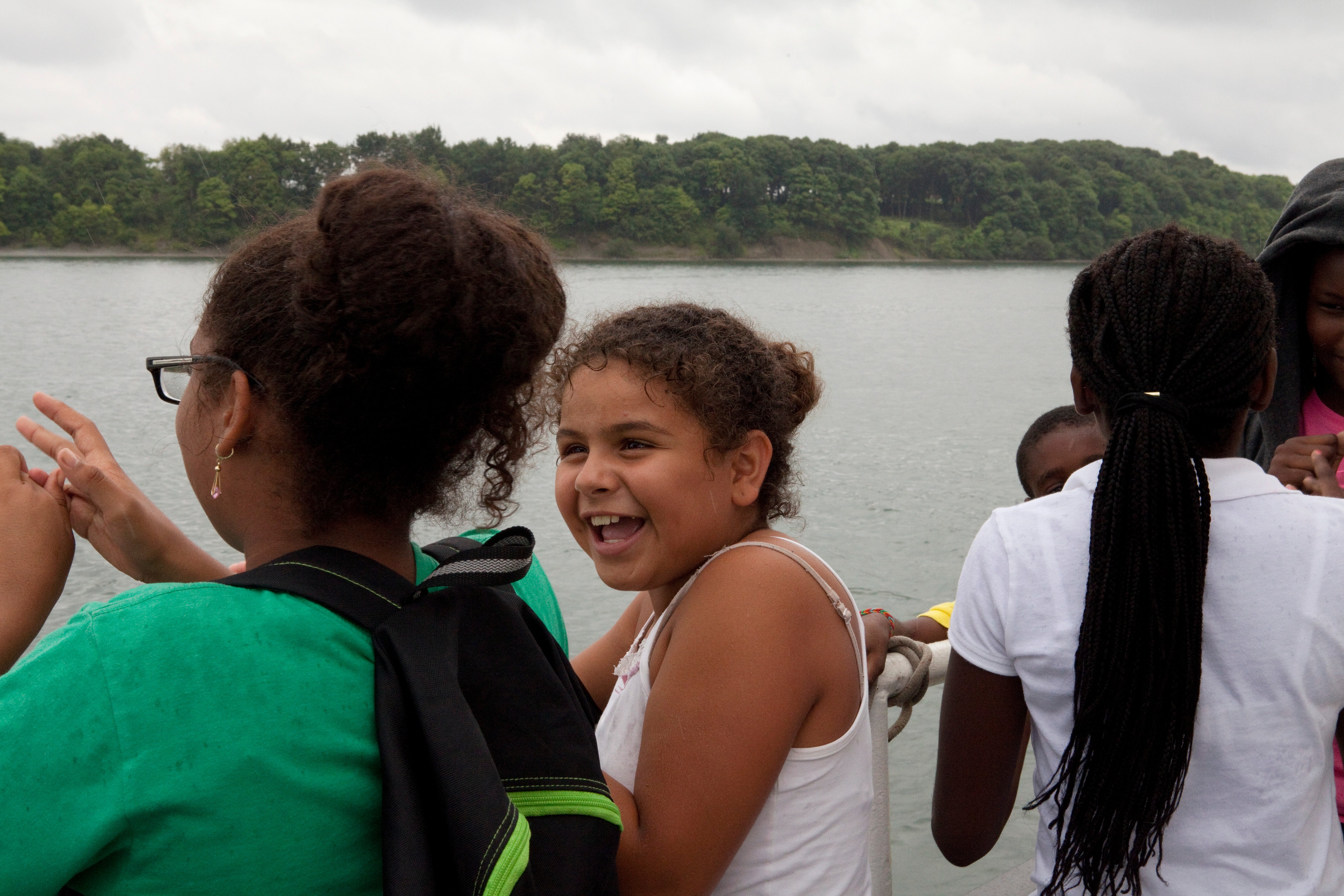 Summary
Can schools and community organizations come together to provide children with critical enrichment activities that enhance knowledge and expand horizons beyond core academics during the school day? This report by Policy Studies Associates, Inc., highlights some ways in which they might.
The report investigates schools' use of the ExpandED Schools model, which seeks to use partnerships between public schools, community organizations and intermediary organizations to increase enrichment opportunities for children. In the model, regular school staffers focus largely on core academics, while a community-based organization offers enrichment activities during expanded school hours. A third, intermediary organization often coordinates and supports the effort.
Researchers studied the use of this model in 10 schools in three cities—New York City, Baltimore and New Orleans—over four years. In this report, they identify the parts of the model that were easiest for the schools to implement, parts that proved more challenging and strategies schools used to overcome hurdles along the way.
It finds that the partnerships were generally most successful in adding new activities to an expanded school day and were able to coordinate efforts between school staff and community organizations. But many schools struggled to find reliable sources of funding and to use data to drive programming and instruction.
Visualizations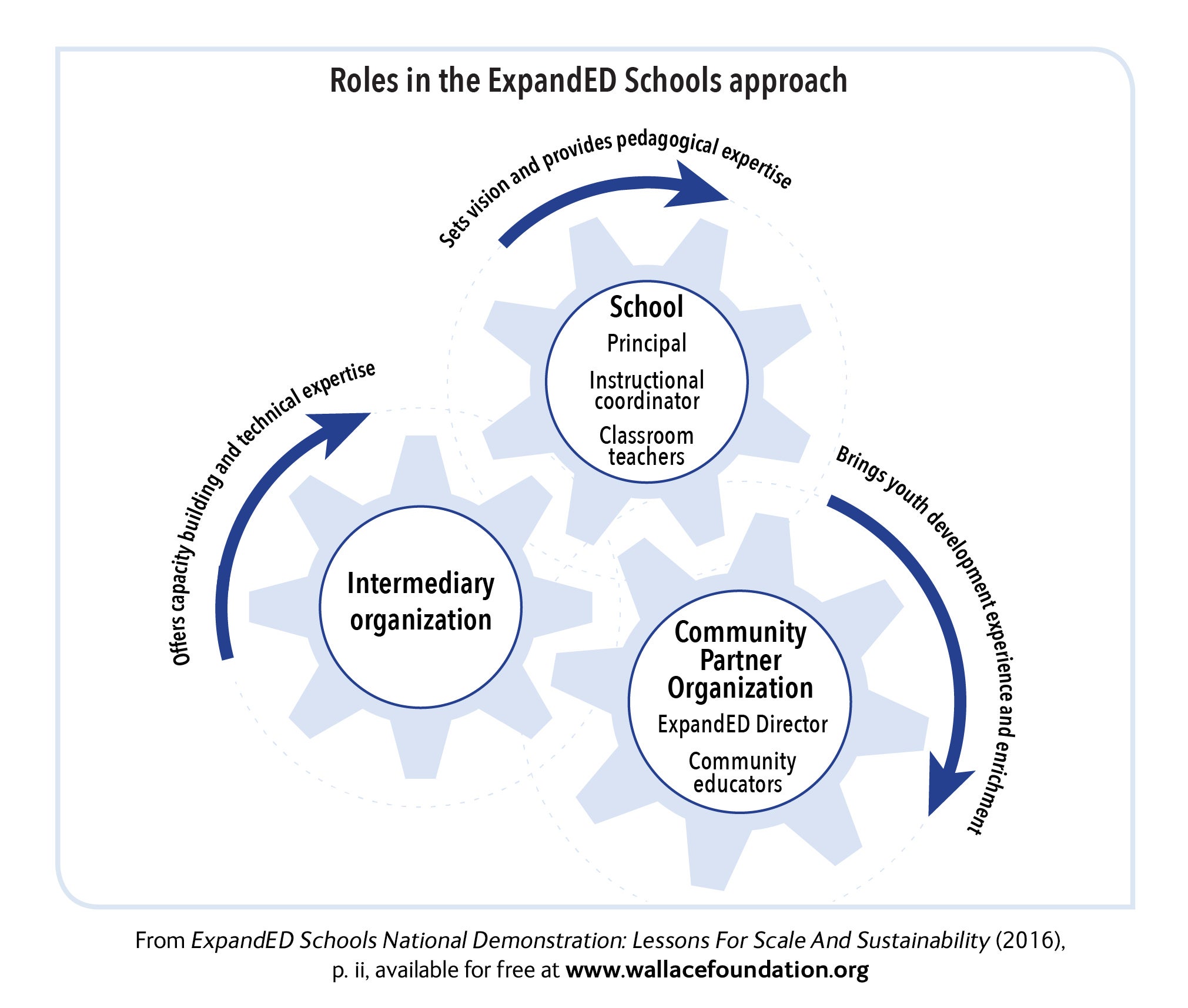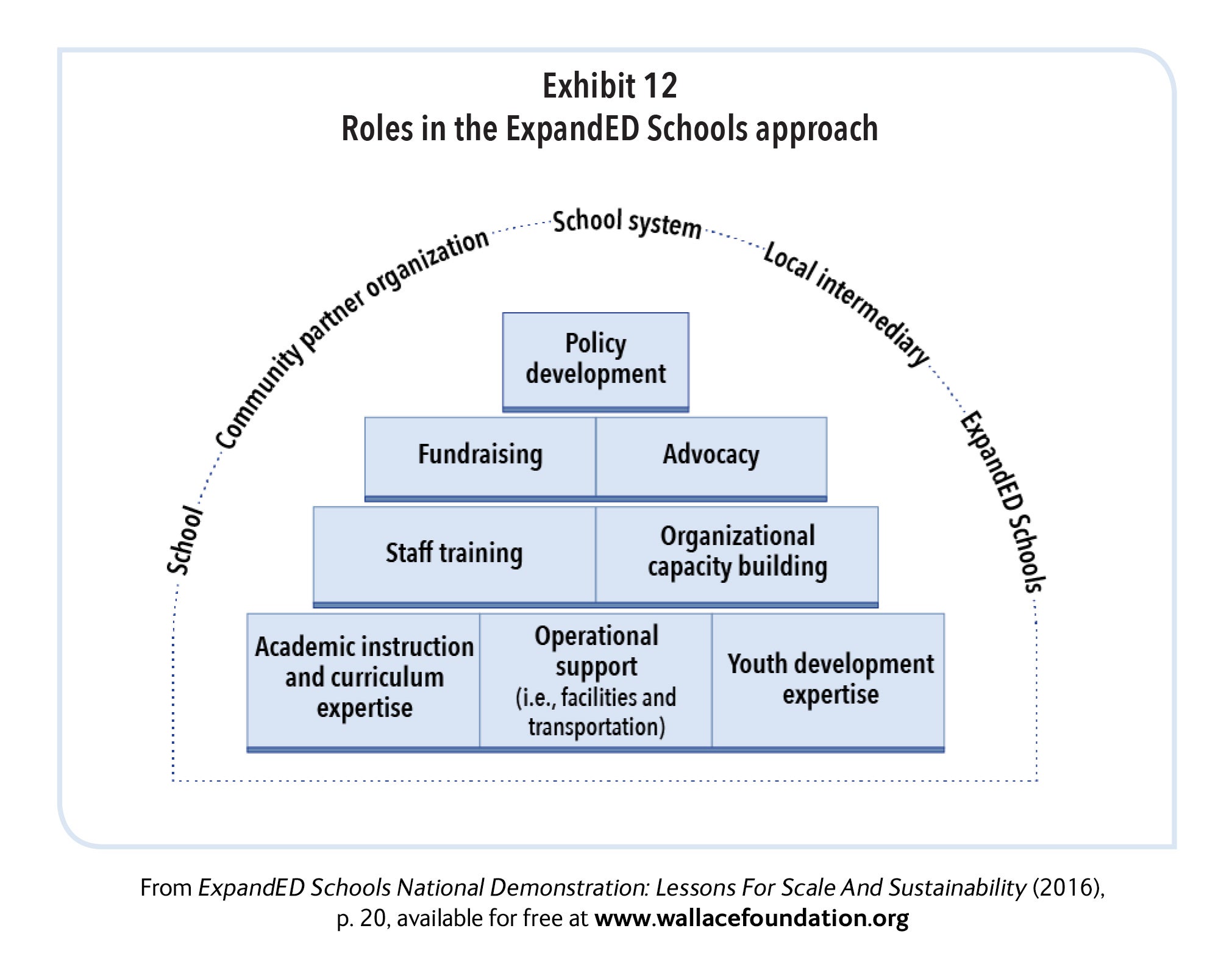 Topics: