Building Citywide Systems for Quality
A Guide and Case Studies for Afterschool Leaders
This guide offers case studies that explain how cities and intermediaries can work with afterschool providers across a neighborhood, city, or region to build quality into the programs that are part of an afterschool system.
October 2012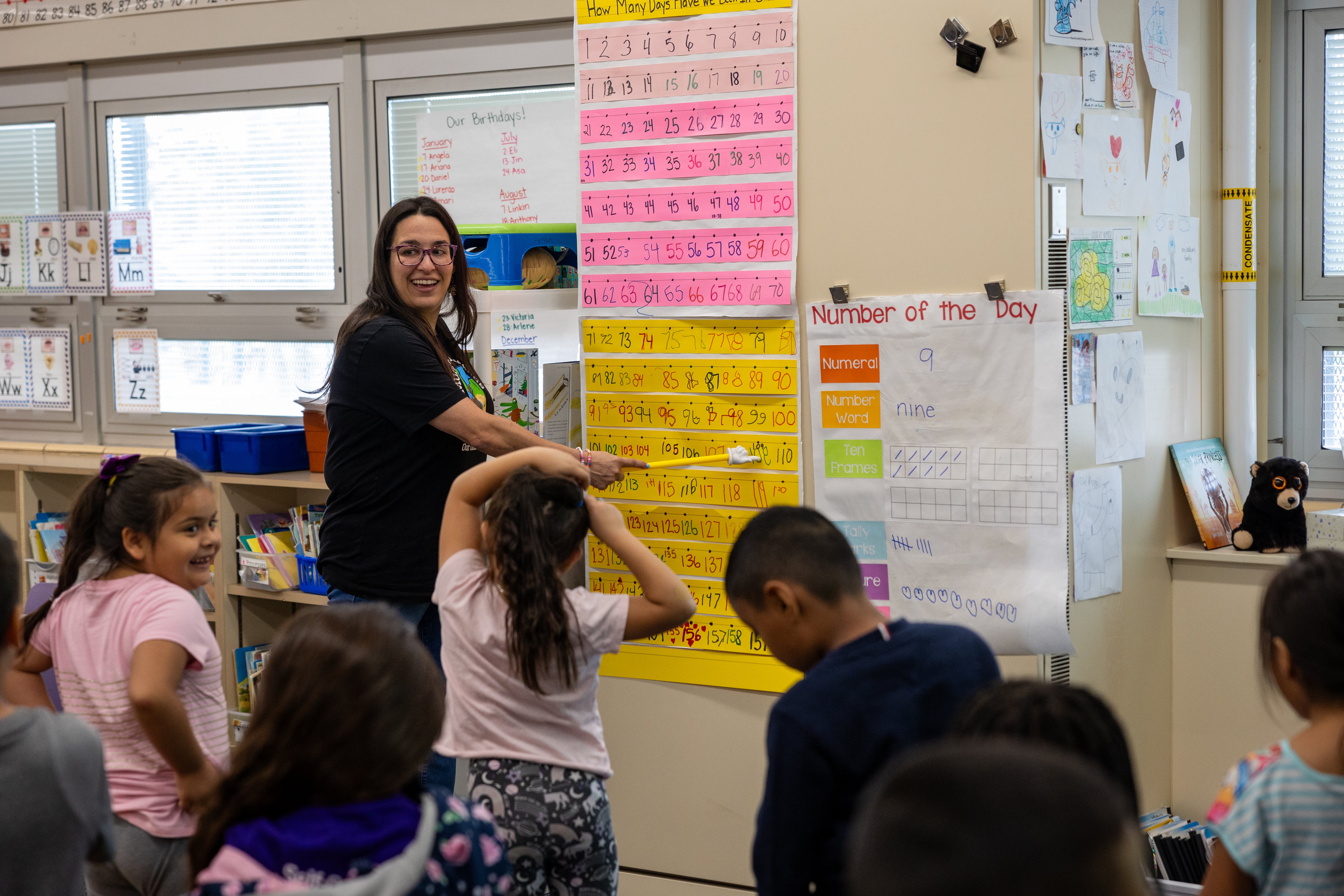 Summary
How we did this

The guide is based on decades of social science research about child development, teaching and learning, and organizational management, as well as the Forum for Youth Investment's experience working with more than 70 afterschool "quality improvement systems" around the country. A quality improvement system, abbreviated as a QIS, is an intentional effort to improve afterschool programming in an ongoing, organized fashion. The guide also draws heavily on efforts in six communities to build these systems: Atlanta; Austin; Chicago; New York City; Palm Beach County, Fla.; and Hampden County, Mass.
High-quality programming is essential in order for afterschool efforts to generate positive effects for youth. This guide can help those working to create better, more coordinated afterschool programming get started building a quality improvement system (QIS), or further develop existing efforts. A quality improvement system is an intentional effort to raise the quality of afterschool programming in an ongoing, organized fashion.
Components of an Effective Quality Improvement System 
Shared definition of quality: There should be general agreement on what constitutes a high-quality program.
Lead organization: Not having a clear leader can cause confusion. Lead organizations can be stand-alone technical assistance organizations, intermediaries, city agencies, funding entities, or policy/advocacy organizations.
Engaged stakeholders: a QIS is more likely to be effective, sustainable, and scalable if a defined group of organizations is supportive.
Continuous improvement model: Effective models typically include a standard for high-quality performance, an assessment tool, and aligned improvement supports such as planning, coaching, and training.
Information system(s): Quality improvement systems generate data. These data can include administrative audits, tracking of QIS participation and engagement, or data about program attendance and/or child outcomes. The QIS should capture and store such information.
Guidelines and incentives for participation: Guidelines brings coherence and relevance to the system.
Adequate resources: Funding is necessary for sustainability. 
System-building Stages and Tasks
The guide describes a series of tasks organized into three broad stages.
Plan and Engage. Specific tasks include assessing readiness, forming a work group, making the case, engaging stakeholders, identifying a lead organization, defining quality, clarifying purpose, considering information needs, and determining costs and potential resources.
Design and Build. This step takes the process from the conceptual to the practical. Specific tasks include designing the continuous improvement model that programs will experience, developing system-level supports for the model, recruiting pilot sites, and piloting the continuous improvement cycle.
Adjust and Sustain. Specific tasks include refining the continuous improvement model and system supports, building capacity of the lead organization, engaging new programs and sectors, evaluating, and embedding and sustaining the system.
In addition to a QIS Capacity Self-Assessment Tool, the guide also includes case studies of efforts by six communities to build quality improvement systems.
The key is to look for gaps, identify strengths, and understand how ready the community is to embark on this work. Building upon existing efforts will ensure you can learn from mistakes and capitalize on resources and momentum.
Developing a quality improvement system for afterschool and youth development programs in a community is important, complex work.
Although quality improvement systems vary, mature, effective systems share some common components and characteristics. These include a shared definition of quality, engaged stakeholders, and adequate resources.
There are three stages for developing a quality improvement system: Plan and engage, design and build, and adjust and sustain. 
Visualizations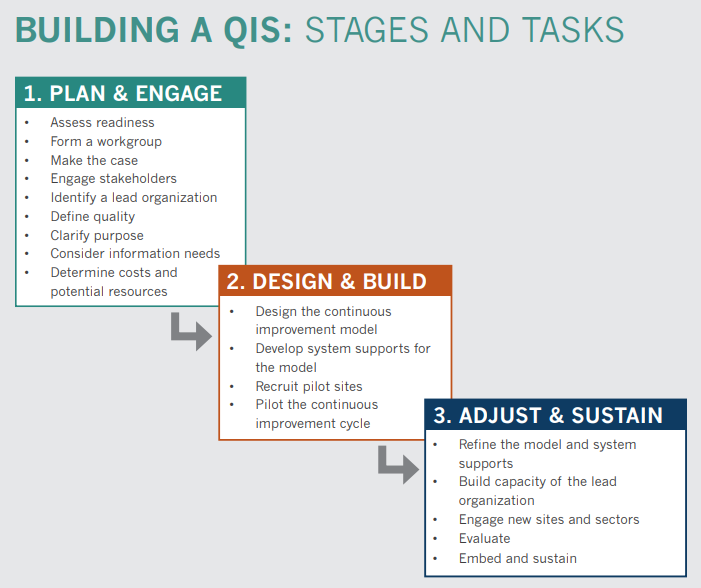 Hear from the Researchers
Topics: