The Wallace Foundation to Support Study of Whether and How Community Institutions Can Work Together on Education Reform
Wallace-Funded Study to Explore 'Collective Impact' Education Efforts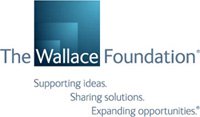 ​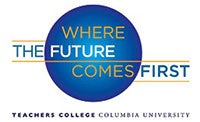 ​
FOR IMMEDIATE RELEASE
Contact:
Nina Sonenberg
The Wallace Foundation
nsonenberg@wallacefoundation.org
212-251-9750
Patricia Lamiell
Teachers College, Columbia University
lamiell@tc.columbia.edu
212-678-3979
Teachers College Team to Study Popular "Collective Impact" Approach
New York (March 11, 2014) – The Wallace Foundation is awarding a grant to researchers at Teachers College, Columbia University to study whether and how community institutions in three mid-sized cities can work together to tackle social and educational challenges in their local communities.
The $799,000 grant will support a comparative study of efforts in Buffalo and two other cities to pursue education reform and community revitalization through collaborations by institutions in the government, business, education, and nonprofit sectors. The research team, selected after a competitive process, is led by Jeffrey Henig and Carolyn Riehl, of the Department of Education Policy and Social Analysis. Other key members are Michael Rebell and Jessica Wolff, of the Campaign for Educational Equity at Teachers College, which focuses on expanding educational opportunities for students from disadvantaged backgrounds. The team will select the other two cities for the study by year's end, drawing from a growing number of U.S. cities exploring this ambitious but complex approach to reform.
The term "collective impact," coined in 2011 by the nonprofit consulting group FSG, describes broad, multi-sector collaborations that can involve mayors' offices, leading employers, schools, universities, funders, healthcare providers, social service agencies, nonprofits and community members. Collective impact has attracted attention nationwide as communities try to solve complex problems such as teen substance abuse, high dropout rates, childhood obesity, limited youth employment opportunities, and environmental clean-up, which exceed the ability of most single agencies to resolve alone and which can benefit from collective effort, expertise, and resource commitment.
How do collective impact initiatives differ from more general public-private partnerships? In 2010, the White House Council for Community Solutions worked with The Bridgespan Group to identify characteristics of "the most effective needle-moving collaboratives." In a 2012 report, "The Community Collabo​ratives Whitepaper," the Council pointed to four key characteristics shared by a dozen effective community collaboratives:

Commitment to long-term involvement.
Involvement of key stakeholders across sectors.
Use of shared data to set the agenda and improve over time.
Engagement of community members as substantive partners.
Hundreds of organizations and individuals around the world, in addition to the White House, are paying close attention to these efforts. Yet even as communities rush to explore collective impact strategies, many questions remain. Before awarding the present research grant, Wallace interviewed some 20 researchers, practitioners and funders knowledgeable about the approach to identify current challenges. They reported that many communities are confused about what collective impact actually is. Many partnerships call their work collective impact, even though few actually involve collaboration across sectors. Even after deciding to embark on a collective impact approach, some communities struggle to determine how to get started, whether and how individuals and organizations can collaborate across sectors to pursue a common agenda, how to track progress, and how to sustain the collaboration over time.
"This study will draw on the experiences of three ambitious cities as they navigate these complex issues, leading to insights that can inform collective impact efforts across the country," said Hilary Rhodes, senior research and evaluation officer at Wallace. "We want to better understand how collective impact operates, including how people start collaborating to move toward a common goal without self-interest getting in the way, and how an entire community generates the trusting relationships that enable people to work together for real change."
The research will include a comprehensive literature review on collective impact, a scan of initiatives nationwide to involve communities in collaborative efforts for educational reform, and a comparative analysis of the three cities' efforts. Among the topics the research team will explore:
How collective impact initiatives actually operate, the challenges they encounter and the role incentives play, such as the promise of free college tuition for all students
Whether and how financial resources are reallocated across organizations
Ensuring buy-in from the community's leaders and from grassroots individuals
Negotiating the complications of race and politics, as well as the consequences of past relationships, and addressing the self-interest of participating individuals and groups
Linking collective impact activities with changes in services for children.
The Teachers College research team will produce two public reports about their findings – one in fall 2015 and one in early 2017.
"We are excited about the opportunity to look closely at this promising approach," said Henig of the project he will lead. "It could be a prescription for a new way to build and sustain effective reform by combining locally-centered, multi-sector initiatives with deliberate attention to coalition-building. But there have been promising approaches in the past that ended with disappointing or inconsistent results. We hope to gain insights about whether, under what conditions, and how best collective impact approaches can work as we hope they might."
This research project grew out of $8.8 million grants that Wallace has made to Say Yes Syracuse and Say Yes Buffalo, chapters of the national Say Yes to Education nonprofit, which is committed to dramatically increasing high school and college graduation rates for inner-city youth. Say Yes was founded by money manager George Weiss, who in 1987 promised 112 sixth-graders in Philadelphia that he would pay for their college educations if they finished high school. Over the next two decades, Say Yes developed chapters in other communities, with programs starting earlier than sixth grade to provide academic, social/emotional, and health and wellness supports to enhance students' chances for success.
Say Yes Buffalo, which began in 2012, has brought together the city's key institutions and created a structured, multi-sector collaboration focused on increasing high school and post-secondary completion rates. Using the promise of college scholarships for every graduating high school senior in need, it has aligned this group's work with regional economic development initiatives and other local community change efforts.
"We see the enormous potential in this approach, as well as risks and challenges," said Rhodes. "The relationship and trust-building work can be very time-consuming. Cities often have to confront long-term divisions within the community that can block progress, including racial tensions, histories of city patronage, turf issues, even bureaucratic paralysis. Funding is always a challenge, given the significant competition for private and public dollars. Still, we think a better understanding of these factors and how pioneering cities are navigating them can improve the chances of success for many cities."
####
Teachers College, Columbia University, is the oldest and largest graduate and professional school of education in the United States and is perennially ranked among the nation's best. Founded in 1887, the College has been home to many of the defining figures in American education, including John Dewey, James Earl Russell and Edward Lee Thorndike. Through its three main emphases – education, health, and psychology – TC conducts research and prepares educators, psychologists, policymakers and planners for the challenges they will face in their careers.Under its current President, Susan H. Fuhrman, TC today has more than 5,200 students. More than 17 percent come from outside the U.S., representing 80 different countries. Of those who are U.S. citizens, 42 percent are minorities. There are 154 full-time faculty members at the College, 65 full-time instructors and lecturers, and about 100 additional part-time faculty. TC's funded research expenditures in 2012-2013 totaled more than $40 million. www.tc.edu.
The Wallace Foundation is an independent,national foundation dedicated to supporting and sharing effective ideas and practices that expand learning and enrichment opportunities for disadvantaged children. The Foundation maintains an online library of lessons featuring evidence-based knowledge from its current efforts aimed at: strengthening educational leadership to improve student achievement; helping disadvantaged students gain more time for learning through summer learning and through the effective use of additional learning time during the school day and year; enhancing out-of-school time opportunities; and building appreciation and demand for the arts. All Wallace research studies and related resources are available for download free of charge at the Wallace Knowledge Center: www.wallacefoundation.org.