Wallace Foundation Releases Two New Case Studies on Successful Audience-Building Initiatives
Ballet and Opera Audience-Building Efforts Highlighted in New Case Studies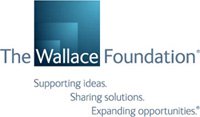 FOR IMMEDIATE RELEASE 
 
CONTACTS:
Resnicow + Associates 
Emily Viemeister
212-671-5177
Sara Griffin
212-671-5169
Maria May 
212-207-6082
The Wallace Foundation 
Jessica Schwartz
212-251-9711
The Wallace Foundation Releases Two New Case Studies on Successful Audience-Building Initiatives of Two Arts Organizations in Seattle
Wallace Excellence Awards studies provide evidence-based knowledge on Pacific Northwest Ballet's engagement efforts with teens and Seattle Opera's new ways to use digital technology
NEW YORK, March 10, 2015 – The Wallace Foundation today released two new case studies analyzing strategies used by major arts organizations – Pacific Northwest Ballet (PNB) and Seattle Opera – to build and deepen engagement with their audiences. Part of the Wallace Studies in Building Arts Audiences series, the reports explore the work done by the arts organizations as part of the Wallace Excellence Awards initiative that was designed to generate broadly applicable practices for the entire field. 
The new studies are sixth and seventh in the series of 10, overseen by Bob Harlow, a New York City-based market research expert, and provide evidence of the results of practices each organization implemented to target specific audience segments within their communities as well as the methods of engagement. They are intended as resources on effective audience-engagement efforts that can be applied to arts organizations across the country.
Getting Past "It's Not For People Like Us": Pacific Northwest Ballet Builds a Following with Teens and Young Adults by Bob Harlow and Tricia Heywood,a marketing strategy and research consultant to businesses and nonprofits, describes a project by the Seattle-based company to build its teen and young adult audience by making ballet more accessible to this group. PNB embarked on an ambitious mission both to overhaul its external communications, website and social media and to introduce new programs helping young audiences to find their place in the ballet world. Practices included sharing online behind-the-scenes videos of daily studio life, ramping up PNB's social media presence, and offering teen-only, exclusive previews of its Next Step choreographers. Over four years, PNB's ticket sales to teens more than doubled, and ticket sales to young adults under age 25 rose by 20 percent.
Extending Reach with Technology: Seattle Opera's Multi-Pronged Experiment to Deepen Relationships and Reach New Audiences by Bob Harlow describes the Seattle Opera's four-year-long experiment to test what technology channels could help engage audiences. A simulcast of Madama Butterfly succeeded in bringing in audience newcomers, while other efforts, such as behind-the-scenes videos, helped enhance the experience of patrons who already had a deep connection with the company. One important lesson from the work was that effective strategies require the involvement not just of the marketing department, but of the entire organization.
"Pacific Northwest Ballet tackled an issue that institutions across the country are facing – how to create an environment that is welcoming and relevant to young people, and begin to plant the seeds for relationships with arts organizations that are sustained across all phases of life," said Pacific Northwest Ballet Executive Director Ellen Walker. "Wallace's WEA initiative provided us with the resources we needed to determine what would resonate best with teens and young adults in Seattle – and the results were fascinating and, most important, actionable. We hope that this case study will help other organizations see the importance of evidence-based practice, and encourage organizations to learn about their local audiences."  
Speaking of the Seattle Opera, Executive Director Kelly Tweeddale added, "Like many other arts organizations, we had felt a sense of uncertainty about how best to utilize new emerging technology to reach new audiences, deepen relationships with current audiences, and prioritize the excellent quality of our artistic productions. Through our work during the WEA initiative, we were finally able to explore this outlet of communication, and the experience was transformative. Not only did we find new ways to invite our audiences into the creative process, we also found ways to overcome internal concerns about using technology to open up the creative process and strengthen cross-departmental collaboration."
Recognizing that the health of arts organizations depends on cultivating new audience members who will form a long-lasting relationship with the arts, Wallace funded the second of the two-phase, $45-million Wallace Excellence Awards (2006-2014) with grants to 54 visual and performing arts organizations in six cities. The commissioned case studies are in-depth examinations of 10 of the organizations and their audience-building projects. Based on an analysis of these 10 organizations, nine practices were identified that arts organizations can use to increase the chances they will succeed in engaging audiences. These practices are explained in the foundation's recently released publication The Road to Results: Effective Practices for Building Arts Audiences, also written by Bob Harlow. 
"Pacific Northwest Ballet and Seattle Opera developed innovative programs with great results, and we are pleased to share an in-depth analysis of their work with the rest of the field," said Wallace Director of Arts Daniel Windham. "Our Wallace Excellence Awards initiative provided support for performing and visual arts institutions across the country to invest in the research and time required to think about long-term solutions to audience-building. We hope institutions in the northwest and across the United States will use these reports as a springboard for their own innovative thinking."
In spring/summer 2015, Wallace is scheduled to release the remaining case studies – for Fleisher Art Memorial (Philadelphia), The Clay Studio (Philadelphia) and The Contemporary Jewish Museum (San Francisco) – as well as a practical guide designed to help arts organizations use audience research to attract and retain new audiences.
Building on the success of the Wallace Excellence Awards program, Wallace also recently launched a six-year initiative, Building Audiences for Sustainability, which will provide support and funding to 27 outstanding performing arts organizations across the United States to develop, implement, analyze and learn from new audience-building practices. The participating organizations – which will be announced in April 2015 – will explore a range of innovative programs to attract new audiences while building a financial foundation for sustainable growth. Their experiences and accomplishments will be independently documented and analyzed, providing an invaluable resource for the entire field. 
 
#          #         #
 
About The Wallace Foundation
Based in New York City, The Wallace Foundation is an independent national philanthropy dedicated to fostering improvements in learning and enrichment for disadvantaged children and the vitality of the arts for everyone. It seeks to catalyze broad impact by supporting the development, testing and sharing of new solutions and effective practices. At www.wallacefoundation.org, the Foundation maintains an online library about what it has learned, including knowledge from its current efforts aimed at: strengthening education leadership to improve student achievement; helping selected cities make good afterschool programs available to more children; expanding arts learning opportunities for children and teens; providing high-quality  summer learning programs to disadvantaged children and enriching and expanding the school day in ways that benefit students; and helping arts organizations to build their audiences.