Wallace Foundation Offices Closed Temporarily in Wake of Hurricane Sandy
Wallace Foundation Offices Closed Temporarily in Wake of Hurricane Sandy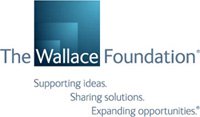 FOR IMMEDIATE RELEASE
Contact:
Lucas Held
The Wallace Foundation
212-251-9782
NEW YORK, N.Y. (October 31, 2012) –  In light of the damage caused by Hurricane Sandy in the tri-state area and beyond, The Wallace Foundation offices will remain temporarily closed during the week of Oct. 28.
 
The foundation expects to reopen its office on Monday, Nov. 5.
 
The staff of the foundation extends its condolences to the families of those who lost lives in the storm. We join in extending thanks to emergency workers and volunteers who are working to keep residents safe and restore vital services.