Wallace Foundation Names New Director of Learning and Enrichment
Wallace Foundation Names New Director of Learning and Enrichment
​​​

FOR IMMEDIATE RELEASE

The Wallace Foundation
Lucas Held
(212) 251-9782
Wallace Foundation Names New Director of Learning and Enrichment
Giselle "Gigi" Antoni, president and CEO of Big Thought in Dallas, 
is a respected national leader in arts, enrichment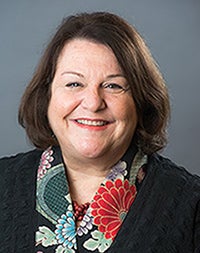 New York, N.Y. (February 23, 2017) –  The Wallace Foundation announced today that it has selected a new director of learning and enrichment who will oversee one of the foundation's key grantmaking areas.
Giselle "Gigi" Antoni, president and CEO of Big Thought in Dallas, a nonprofit organization that focuses on building partnerships that close the opportunity gap through creative out-of-school time programs, will join Wallace after May 1, said Will Miller, the president of the foundation. Antoni will succeed Nancy Devine, the current director of enrichment and learning, who is retiring.
"We're delighted that Gigi will be joining Wallace," said Miller. "As a leader, she has helped Big Thought make a big difference not just in Dallas, but also nationally as an example of what collaboration and consensus-building can accomplish in youth development at the scale of an entire city. Her expertise, focus on system-level change, and commitment to evidence and continuous learning will help Wallace advance its mission."
As director of learning and enrichment at Wallace, Antoni will supervise a unit of five staff, and lead an interdisciplinary team responsible for strategy and implementation of initiatives in areas including social and emotional learning, summer learning and afterschool system-building. Miller noted that Big Thought has been a Wallace grantee in arts education, summer learning, and social and emotional learning, giving her a valuable perspective on the foundation's approach.
"It's a great honor for me to join the staff of The Wallace Foundation," Antoni said. "I have seen how the foundation's work has helped my community build more accessible, equitable and sustainable learning systems for children. I look forward to drawing on my experience as part of a team working to help other communities expand opportunities for children."
Antoni has served as the leader of Big Thought and its predecessor organization, Young Audiences of North Texas, for 21 years; before that, she spent five years as its artistic director. Prior to that, she was a teaching artist for Children's Arts and Ideas. During her tenure, Antoni led Big Thought through a major overhaul to deepen the impact of its programming serving children in poverty. Its programs serve 130,000 of Dallas's most marginalized youth year-round, with in-school and community-based programming during the school day, after school and during the summer. She also led an in-depth, citywide research and planning process that increased access and the breadth of out-of-school programming in Dallas.
Her contributions have been recognized through major awards and honors, including the Founder's Award from the National Summer Learning Association and the Champion of Change for Arts Education by the White House.
Antoni has been a keynote speaker at national conferences including Grantmakers for Education, the Afterschool Alliance and 21st Century Learning Community Centers. She has consulted with and conducted trainings for UNESCO, Charleston, S.C., Baltimore, Md., Memphis, Tenn., Chicago Funders Forum and the Harvard School of Education. She has co-authored three publications including "More than Measuring: Program Evaluation as an Opportunity to Build the Capacity of Communities" and "Collaboration & Sustainability in Arts Education," and is the author of numerous op-eds, essays and white papers.
Antoni is a graduate of Stephen F. Austin State University and the Drama Studio London at Berkeley, and studied social work at the University of Texas at Arlington.
####
About The Wallace Foundation
Based in New York City, The Wallace Foundation is an independent national philanthropy dedicated to fostering improvements in learning and enrichment for disadvantaged children and the vitality of the arts for everyone. It seeks to create both direct benefits for its grantee partners in the form of improved capacity and services, along  with indirect benefits for the fields in which it works by developing and sharing credible, useful knowledge. Its current main areas of focus include:  education leadership, building arts audiences, summer learning, social and emotional learning, arts learning and after-school system-building. The foundation maintains an online library of lessons at wallacefoundation.org.