Students Attending Summer Learning Programs Returned to School in the Fall with an Advantage in Math, Study Finds
Students Attending Summer Learning Programs Returned to School in the Fall with an Advantage in Math, Study Finds
​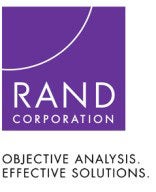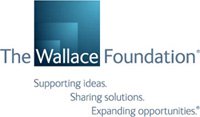 ​
FOR IMMEDIATE RELEASE
Contacts:
RAND Corporation
Joe Dougherty
703.413.1100, x5137
jdougher@rand.org
www.rand.org
The Wallace Foundation
Lucas Held
212.251.9782
lheld@wallacefoundation.org
www.wallacefoundation.org
December 16, 2014 - Students attending voluntary, school district-led summer learning programs entered school in the fall with stronger mathematics skills than their peers who did not attend the programs, according to a new RAND Corporation study.
While students who attended summer learning programs performed better in math, they did not experience near-term benefits in reading or see significant improvement in social and emotional outcomes compared to their peers. However, the study identified key factors linked to reading achievement.
Summer learning loss disproportionately affects low-income students and therefore likely contributes to the achievement gap between these students and their higher-income peers, according to researchers.
The new RAND findings provide the first student outcome data in a six-year study of summer learning programs in five urban areas, which is the most comprehensive research on summer learning to date. It is part of a $50 million project funded by The Wallace Foundation to examine whether and how two consecutive summers of voluntary, district-led summer programs -- offering academic instruction and enrichment activities like arts and field trips -- help boost low-income students' success in school.
Students in the study were in the third grade as of spring 2013 and enrolled in a public school in one of five urban districts: Boston; Dallas; Duval County, Fla.; Pittsburgh; or Rochester, N.Y. Researchers used a randomized controlled trial to assess the effects of district-run voluntary summer programs on student achievement and social and emotional skills in the fall after the students participated in the summer program.
"These early findings show that voluntary, district-run summer learning programs can benefit low-income elementary students in terms of their math skills," said Jennifer McCombs, co-author of the report and a senior policy researcher at RAND, a nonprofit research organization. "Those students who attended more often and received more instructional hours in math performed best on the math assessment."
Students in the summer learning programs began the 2013-2014 academic year with a meaningful advantage in math, the equivalent of more than one-fifth of the amount of growth in math skills achieved by the typical student between the spring of 3rd grade and the spring of 4th grade.
The Wallace Foundation has announced plans to make an additional investment of $5 million to extend summer programs in the five school districts for two more summers, provide technical assistance to the districts, develop additional knowledge and tools for field-wide use and continue a grantee learning community.
The RAND study revealed several important drivers of student success. In math, increased attendance and more hours of instruction made a difference in performance. Some students in the study outperformed others on the reading assessments. Students whose summer reading teacher had just taught the sending or receiving grade during the school year performed better on the reading test than did students with teachers unfamiliar with their grade level. Students whose reading teachers scored higher on RAND's measure of instructional quality outperformed students with lower-scoring teachers.
Finally, students in summer sites rated by teachers as having strong behavior management policies and well-behaved students outperformed students in the control group in reading.
"The findings are meaningful and useful. The math advantage was substantial, and we have clues on how to strengthen reading," said Will Miller, president of The Wallace Foundation. "Another important thing we learned is that school districts can indeed implement summer learning programs with features based on research, attract students and get them to attend regularly enough to make a difference. Over the next two years, we will learn more about the full impact of these programs on grades, standardized tests, and behavior."
Among the study's key recommendations:
School district leaders interested in implementing summer programs should offer programs that operate five-to-six weeks and, if the district wants to improve math outcomes, provide 60 minutes to 90 minutes of mathematics each day.
Program providers should strongly encourage consistent student attendance, protect time for academic instruction and help teachers maximize instructional time inside the classroom.
District leaders should take particular care in selecting reading teachers for summer programs, choosing effective reading teachers with grade-level experience in either the sending or receiving grade.
Establishing clear expectations for student behavior, ensuring consistent application across teachers, and developing methods of maintaining positive student behavior in class may pay off in terms of student achievement in reading.
"We are going to expand our summer learning program as a result of these findings," said Mike Miles, superintendent of the Dallas Independent School District. "We recognize there is more research to come, but in the meantime, we have enough information to conclude that these programs benefit children, and that children who engage in summer learning programs improve academic skills."
The next report will describe the effect of one summer of programming on achievement, attendance and behavior during the 2013-2014 school year. Subsequent reports will assess the impact of two consecutive years of voluntary summer programming for urban students and the cost of such programs. The findings will build the knowledge base over time about how to design and implement summer learning programs, what outcomes the programs are likely to produce and what practices are associated with success, according to researchers.
The full report is available at www.rand.org and at www.wallacefoundation.org.
RAND Education is a leader in providing objective, high-quality research and analysis on all levels of education from early childhood through adult learning. The division's work helps policymakers and practitioners around the world make educational policies, programs and practices more effective for all.
###
Based in New York City, The Wallace Foundation is an independent, national foundation dedicated to fostering improvements in learning and enrichment for disadvantaged children and the vitality of the arts for everyone. It seeks to catalyze broad impact by supporting the development, testing and sharing of new solutions and effective practices. At www.wallacefoundation.org, the foundation maintains an online library about what it has learned, including knowledge from its current efforts aimed at: strengthening education leadership to improve student achievement, helping selected cities make good afterschool programs available to more children, expanding arts learning opportunities for children and teens, providing high-quality summer learning programs to disadvantaged children, enriching and expanding the school day in ways that benefit students, and helping arts organizations build their audiences.
The RAND Corporation is a nonprofit institution that helps improve policy and decisionmaking through research and analysis. To sign up for RAND e-mail alerts: http://www.rand.org/newsletters.html
RAND is a registered trademark