Some good news from America's orchestras: last season's ticket sales increased after an uneasy fall start, signaling a positive shift in audience return. The picture is highly variable across the country, but what's clear is that orchestras need to continue to adapt their programming, marketing, and community outreach to try and get people back into the concert halls.
Image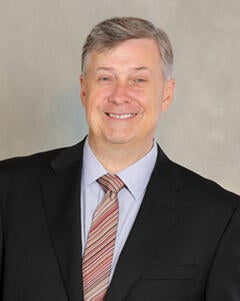 We asked Simon Woods, president and CEO of the League of American Orchestras, for his take on the challenges and shifts happening in the industry. He also offered a few creative solutions that orchestras have adopted to help turn the tide.
This post is part of an occasional series of conversations with leaders in the performing arts to help understand the current issues and creative responses organizations are taking. The first conversation featured Theatre Communications Group Executive Director Teresa Eyring.
This interview has been edited for length and clarity.
What is the biggest challenge facing orchestras right now?
Orchestras are facing financial challenges from many directions; it's a kind of perfect storm. For many orchestras, ticket sales are gradually recovering, but subscriptions are declining which means cash flow is less predictable and the pool of potential donors is shrinking. Meanwhile, there are challenges on the philanthropic side as institutional funders increasingly move away from supporting larger arts organizations, and a new generation of donors who may have less connection to orchestras than their parents did. Layer on inflation and increased employment costs, and it adds up to a very concerning picture. 
Some orchestras, especially smaller ones, are bucking the trend, but if you're running a larger orchestra there's unfortunately plenty to keep you awake at night. Although I will say that I think orchestras are pretty creative and resilient. Despite their often-stretched financial models, they continue to look for new ways around the challenges and provide inspirational experiences to so many people while supporting dozens of creative professionals in their communities.
Are you still seeing the positive trend in audience return that was reported earlier this year?
Yes, it's clear that sales did increase through the 2022-2023 season—which was a relief given the extremely scary fall. According to the latest data from the TRG Arts and Culture Benchmark, we saw a small increase in attendance compared to 2019, although income from ticket sales still ended the season below 2019 levels, in a period in which expenses have increased dramatically with inflation.
What do you think it will take for audiences to return to pre-pandemic levels?
The bright spot is that even though many long-term concertgoers are not coming back, in some cases they are being replaced by younger ticket purchasers and first-time buyers. My guess is that over the next few years we'll learn whether this is really going to turn into the significant generational renewal we know orchestras need. I really do attribute this largely to the astonishing way orchestras have changed and adapted their programming in recent years. We've seen more diversity in programming in the last few years than we did in the previous decade. This gives me a lot of hope because concert halls are on the road to becoming much more vibrant places where contemporary culture sits authentically side by side with the great works of the past.
How does the current crisis in the performing arts industry compare to the challenges orchestras faced before the pandemic?
I think back to League conferences from around 2010 and 2011, when the impact of the Great Recession on orchestras' finances was so severe. The difference this time is that many of the changes we're seeing—audience patterns, increased scrutiny (appropriately) around diversity and community impact, shifts in philanthropy, artificial intelligence, and so on—are not cyclical in nature like the recession of ten years ago and therefore require major adaptation. To use a rather topical metaphor, it feels like climate change, not just weather. Significant obstacles continue to exist, but people are genuinely reaching for new solutions, not just putting their heads in the sand and waiting for the situation to self-correct.
What are some creative and innovative solutions you've seen from your member organizations to address the times we're living in?
I really admire the way many of our members are balancing conflicting pressures. The art of leading an orchestra today is to balance the urgent need for change and adaptation with a respect for the continuity and familiarity of experience that loyal audiences look for. This can be a very subtle dance, and there's no question that leaders of all kinds and all levels in orchestras are wrestling with it on a daily basis.
That said, there are areas where we clearly need to move faster: the pace of change in racial diversity on stage urgently needs to pick up if we're not to drift further and further apart from the demographics of American society. And I really believe orchestras need to focus on young people in a more intentional way.
In general, I don't think we do joined-up "talent development" in the classical music field in the way we will need to if we want to build a diverse pool of younger generation musicians to fill our stages in future years. This is something that deeply concerns me, and is on our radar here at the League, although I can't tell you we have all the answers yet. 
Of course there are exceptions, like the outstanding national Pathways project initiated by the Mellon Foundation. For example in Chicago, which is one of the biggest of these programs, the Chicago Symphony Orchestra and many other of the city's orchestras are involved with the work of supporting gifted musicians from under-represented backgrounds in their journeys to the music profession. This work is vital.
Are you seeing any other shifts that make you hopeful for the future of the orchestra field?
I feel a noticeably different spirit than I did ten years ago. We have been through a period of generational change in leadership at orchestras of all sizes, bringing a refreshed interest in looking at things differently. It shows up in programming, in the very serious discussions happening across the field about race, and in experimenting with new ideas that engage communities and audiences. And the truth is that American orchestras have artistically never been better. 
I always remind people that as you dig deep into the long list of smaller regional orchestras across the U.S., you'll find orchestras programming creatively and playing at an extraordinarily high level. Our focus needs to be on continuing to build those creativity muscles that enable the field to become more aligned with the shape of mid-21st century society.
Lead photo above: Chicago Symphony Orchestra side-by-side rehearsal with CSO and Civic Orchestra of Chicago musicians | Photo by Todd Rosenberg
Related Topics: