​As the COVID-19 pandemic shut down America's businesses and arts organizations, the entire nation became an at-home arts industry overnight. Through social media and other online technologies, people of all ages transformed into artists, as the arts, and not sports, offered the means to express their pain, healing and hope. Artists—whether professional or not—became the unofficial essential workers of the pandemic, vital to our nation's health and recovery, and an overwhelming validation of the importance of the arts. 
At the same time, leaders of arts organizations were in a state of complete panic as the cessation of ticket sales, touring fees and other earned revenue intensified an assortment of operating challenges and financial problems. Many groups lacked the resources or familiarity to quickly transition to the virtual realm. But what shocked me most was the resistance of arts leaders to see the situation as an opportunity to explore and develop a new dynamic business model. Instead, there seemed to be consensus that the pandemic was a finite attack that would end with a return to the safety of our previous status quo.
But even before COVID-19 the system was broken. Audiences and revenue from ticket sales have been steadily declining for the previous three decades. National statistics have tracked this disturbing trend in audience participation, while a recent review of the literature on audience behavior found little evidence as to why audiences are shrinking or how the field is responding. Additionally, organizations face growing challenges and costs from efforts to reach underserved communities, competition for contributed revenue and pressure to implement Diversity Equity and Inclusion initiatives. In short, the business practices that worked half a century ago now offer diminishing returns, as arts organizations fail to reach, educate and attract large numbers of new participants.
Where is the creativity in arts leadership, and who is championing change? Now is the chance to make significant and lasting changes industry wide. For the first time in recent history, all of the arts share a common problem, which presents a transformative opportunity to seek a new business model that can benefit all genres and move the industry into the twenty-first century.
Over its 44-year history, Dallas Black Dance Theatre has weathered its share of crisesand has come to embrace a crisis management philosophy inspired by Niccolo Machiavelli: "Never waste the opportunities offered by a good crisis." While COVID-19 caused other arts organizations to freeze, DBDT's staff, dancers and Board of Directors immediately recognized the unique opportunity to stimulate intentional change. For the company, the pandemic revealed an unlimited continuum of undefined possibilities now and into the future. Its real impact will have far-reaching consequences for the arts; it is essential that we look forward and not backward.
An early pioneer of the digital age, DBDT began exploring online platforms in 1996. This initiative was made possible by the telecommunications company GTE, which provided a $700,000 grant to DBDT to create distance learning opportunities with seven school districts across America. The dance program entitled, "Choreographing the Future through Arts, Technology, and Education," emboldened DBDT's vision to use technology to expand the reach of arts programming.
With the new millennium and the advent of HD television, DBDT began conversations with Dallas Mavericks owner, Mark Cuban, to pursue 24-hour arts programming to expand and broaden support for Dallas Black Dance Theatre and the Dallas Symphony Orchestra. Due to the aftermath of September 11, the idea was not actualized, but the powerful concept had been planted. In this fast-paced and ever-changing digital age, the arts must continuously re-invent, re-envision and innovate to not only stay relevant but merely survive.   
Let's take a lesson from football. It was never a widely popular sport until television helped familiarize the nation with the game in the 1960s. One early leader to recognize the potential for brand awareness and expanded marketing was the Dallas Cowboys. In 1966, the Dallas Cowboys adopted the practice of hosting Thanksgiving Day games. With families spending the day at home with limited options on television, they offered a captive audience who gradually learned the game and developed holiday traditions around the annual event. Since then, the Dallas Cowboys have played on Thanksgiving Day every year (except twice), spearheading the brand to national prominence regardless of the game's final score.
Today, the sports industry has generated so much interest that there is now a little league football team in every neighborhood. This phenomenon has created a communal mindset that increases the number of people who ultimately attend games in person. It is this same concept that DBDT has been advocating for since that first GTE partnership. We firmly believe that the greater the exposure and education about various art forms and arts organizations, the greater will be the number of people who become interested in engaging in a live arts experience. Just as sports owners are continually having to build more massive stadiums, performing arts centers will need to build larger theaters in the future!
Yet many arts leaders have been insistent that such a strategy reduces in-person attendance rather than creating demand. Even the most seasoned leaders have approached virtual formats for delivering arts programming with dread. Although there is no data to support this idea, the unchallenged position has been that for the arts to be genuinely appreciated, performances must be experienced live. I agree that live experiences are the epitome of arts engagement but compared to having no experience at all, is virtual programming not an acceptable alternative? Consider how many thousands of people are as excited by the experience of watching a sports game via technology versus sitting in a stadium. For many sports fans, the same barriers prevent in-person participation as they do in the arts—cost, geography and access.
Once health situations improve and theaters safely reopen to capacity, it is reasonable to believe that dedicated arts lovers and even sporadic attendees will return to in-person engagement and the one-of-a-kind experience that can only be achieved sitting in a crowded theater in front of live artists. But what about the thousands of others who have now been exposed to the arts via technology but cannot transition back to pre-COVID-19 in-person attendance options? Indeed, a Culture Track survey conducted in the early months of the pandemic discovered that digital events are attracting more diverse audiences and that many people enjoying arts experiences online had not visited an arts institution in the previous year.  
Will the future of arts participation remain another form of arts elitism? For those who have no theaters, museums or live cultural access in their cities, schools or community venues or for those who lack the transportation, money and even the attire to feel comfortable in an arts venue—do they no longer deserve some level of continued arts access? 
To begin to answer these questions, we must acknowledge that two basic historical barriers to the online expansion of the arts have converged at once to create an open door for resolution. First, the contractual constraints, protection of artistic and intellectual property, union contracts and numerous other legal restrictions are being reassessed and new constructs developed as art makers, worldwide travel limitations and arts agency budget cuts have drastically reduced opportunities for in-person creative work globally. 
Limited access to technology for a large segment of the general public was a second barrier, but the continuation of the pandemic has allowed for the expansion of broadband and accelerated the implementation of technology infrastructure for students learning at home, K-12 schools, universities, community venues and performing arts venues. It has also forced a group of technology-resistant learners of all ages to learn to use online platforms, opening up arts events to new audiences, many of whom will pay to view performances online.  
Over the summer, Dallas Black Dance Theatre became the first professional dance company nationally and internationally to consistently present paid virtual performances as a new business model after the closing of live performances due to the COVID-19 pandemic. While others in the dance industry began streaming their content for free to raise donations, DBDT decided immediately that paid virtual performances needed to be part of our new operating model and that this crisis was an opportunity to create a new paradigm shift toward resiliency, expand audiences and generate earned income.
This new model has resulted in extending the organization's reach beyond the theater, allowing audiences in areas the company has never traveled to physically to enjoy performances. Once in-theater programming resumes, the company plans to retain a virtual option to continue to expand its audience base, reach new underserved and more diverse communities and to generate an additional earned revenue stream. 
Dallas Black Dance Theatre envisions and is now developing a full complement of virtual activities. These include conservatory-level dance training at the same professional level as in-studio classes, student matinee/field trips, lecture/demonstrations, in-school dance residency programs, community outreach, and touring programs made available to presenters, as well as a home-school education program for those looking to incorporate dance into their curriculum. For the past three years, DBDT has also been exploring a new streaming platform designed to become a "Netflix for The Arts." We believe now is the time for the arts to coalesce and move forward to pursue the potential of this concept as an industry.
The creative industries have always sought to recruit, train and develop the most talented of individuals who can be creative, daring and financially practical, all while delivering out-of-the-box experiences and outcomes. So, should we not expect the same from arts leaders and organizations?
Pandora's Box has been opened in 2020 for the arts worldwide. What if, through our collective creative leadership, we could envision the arts ecosystem 20 years from now and say that the COVID-19 pandemic became the catalyst for creating a new, more inclusive, more financially viable, global arts ecology?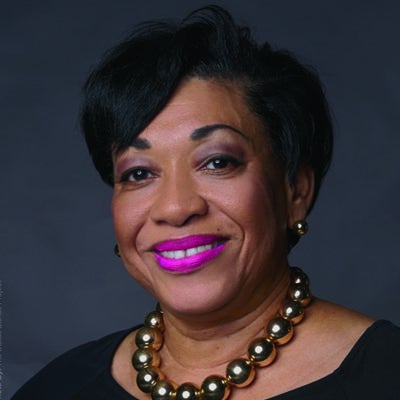 ---
The lead photo (above) is by the Dallas Dance Project.
Related Topics: