New Opportunities for Interest-Driven Arts Learning in a Digital Age
Digital technologies show promise in providing young people new paths to engage in the arts.
July 2013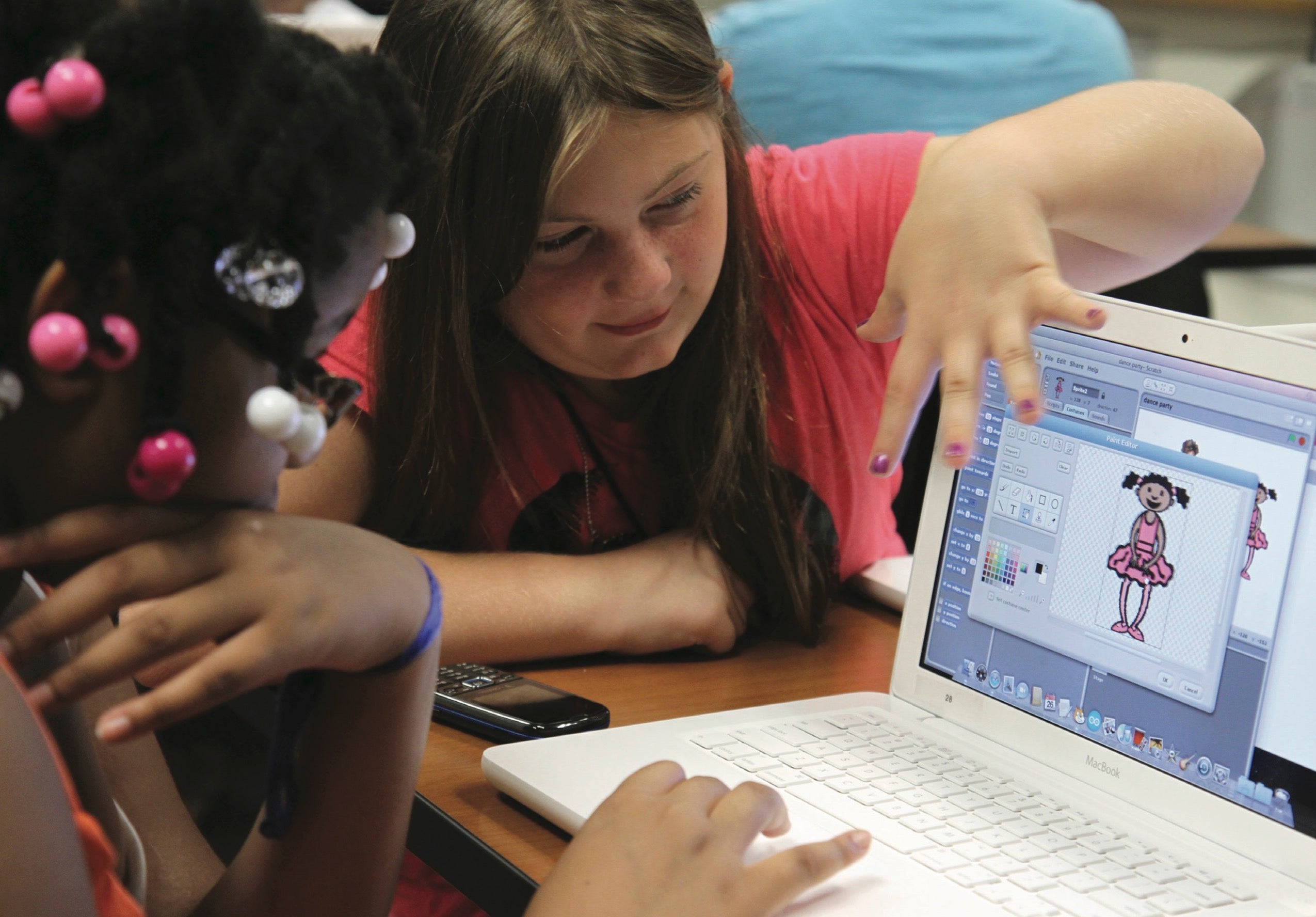 Summary
How we did this

The researchers reviewed scholarship in the areas of arts and out-of-school learning. They also looked at young people's media consumption and surveyed their creative endeavors online to help assess the technologies young people are using to create art.
Arts education has been waning in K-12 public schools for some time, particularly in low-income communities. But Kylie Peppler, an associate professor at Indiana University and the author of this report, finds fertile ground for arts learning in programs outside of schools. These programs offer opportunities for young people to explore their creative passions and make the kind of art that interests them, with the help of new digital technologies. 
Unlike formal arts education in schools, the interest-driven arts learning that the author identifies is characterized by three key differences: 
Interest-driven arts learning often combines multiple art forms, embracing different disciplines. Young people explore various art forms simultaneously, blurring traditional boundaries.
Young people have opportunities to engage in self-directed arts projects driven by their personal interests, curiosity, and passion for the medium. External judgments or expectations have less influence on their creative work.
New and emerging technologies play a pivotal role in facilitating interest-driven arts learning. These technologies enable the creation, collaboration, sharing, and publication of artistic work in novel ways.
The report introduces a framework for understanding what students can gain from interest-driven arts learning. This framework consists of four main practices:
Technical practices: Involving skills like computer coding for artistic projects
Critical practices: Focusing on careful observation and analysis of artwork
Creative practices: Encouraging choices informed by artistic principles
Ethical practices: Emphasizing the importance of giving credit to original creators
It goes almost without saying that kids today are absorbed in computers, cellphones, video games, television, and other media—spending an average of 7 hours and 38 minutes a day with the gadgetry, according to a report by the Kaiser Family Foundation.
The report also acknowledges the profound impact of media consumption on young people. On average, young people spend many hours a day engaged with various media, and their multitasking habits allow them to consume even more hours of media content during that time. But they are not just consumers. Many young people are actively creating original content and sharing it with others. This creative activity occurs both in physical spaces (e.g., conventions, Maker Faires) and online in blogs, web pages, stories, photos, videos, and artwork. 
Young people's online art might also include traditional pursuits like dancing and poetry, as well as new art forms and hybrids. These emerging art forms include designing video games, producing "machinima" films using video game components, and creating "fanfic" that draws inspiration from popular books, movies, and cartoons. 
The report highlights the importance of arts learning communities, which can be virtual, physical, or a combination of both. These communities provide young people with spaces to showcase their digital portfolios, view and comment on others' work, and receive mentorship. Examples include deviantART and MacJams in the virtual realm, as well as the YOUmedia network and the Computer Clubhouse Network in physical spaces. These communities can also provide mentoring for young people. 
The report also recognizes the ongoing challenges to this new form of interest-driven arts learning, including: 
Shifting adults' perspectives on what youth engagement in arts activities looks like
Ensuring that all youth, including those from underserved communities, have access to arts learning opportunities
Encouraging and maintaining youth involvement in arts activities
Interest-driven arts learning, which harnesses young people's creative passions and taps into new digital technologies to facilitate art making, offers a promising alternative for engaging youth in the arts.
This approach is interdisciplinary, driven by a student's motivation and creativity, and it incorporates technology to help young people create and learn about art.  
Virtual and physical communities provide spaces for young people to showcase their work, receive mentorship, and collaborate, fostering the development of new art forms.
For this sort of interest-driven arts learning to work effectively, programs must access new digital technologies, change adults' perceptions of youth engagement in the arts, ensure equity in arts learning opportunities, design supportive social networks, and find ways to encourage youth participation in arts activities.
Materials & Downloads
Topics: