How Leaders Invest Staffing Resources for Learning Improvement
University of Washington researchers offer strategies for leaders to bring staffing resources to bear more equitably to improve the learning of all students.
October 2009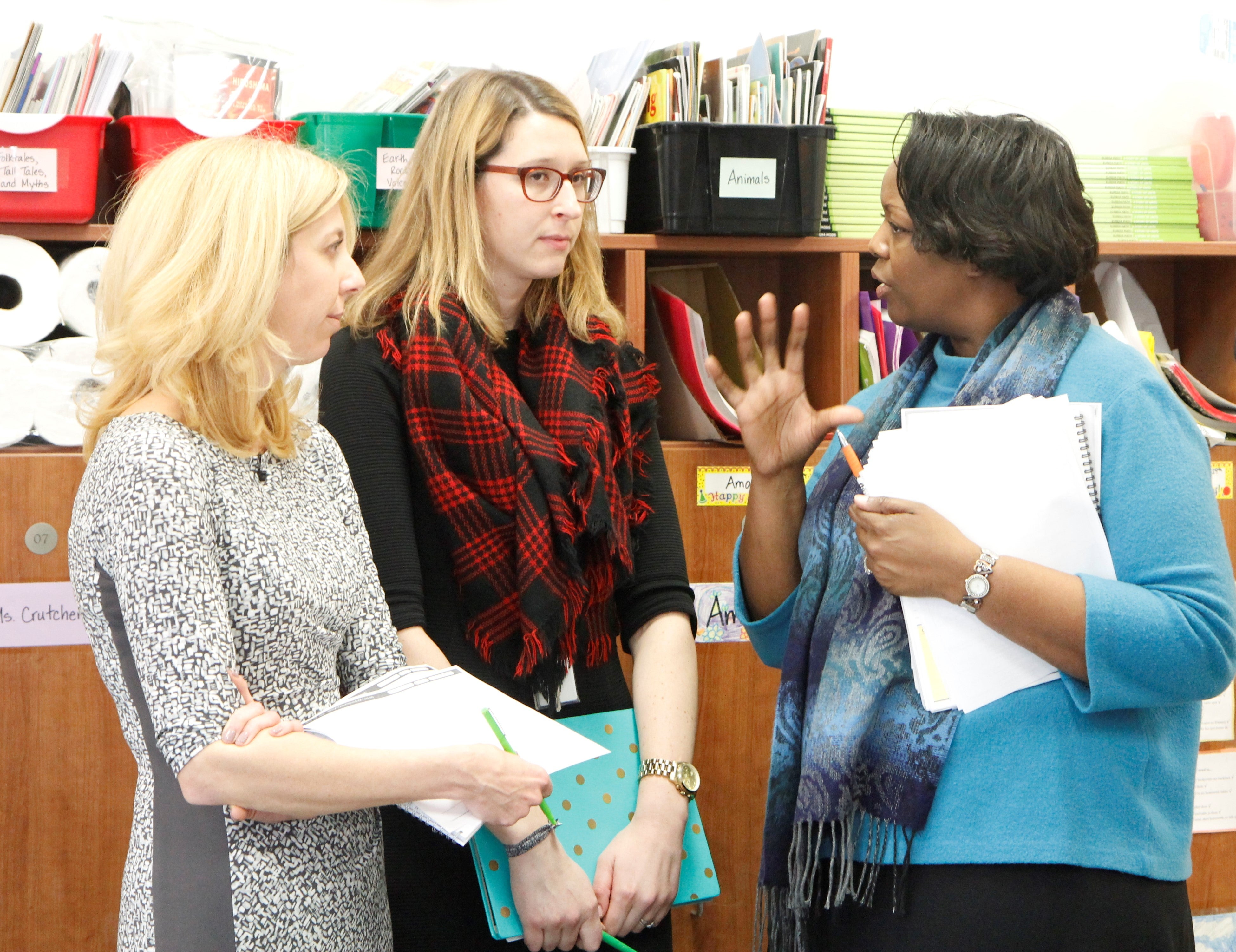 Author(s)
Margaret L. Plecki, Michael S. Knapp, Tino Castaneda, Tom Halverson, Robin LaSota, and Chad Lochmiller
Publisher(s)
Center for the Study of Teaching and Policy at the University of Washington
Summary
How we did this

The research team conducted site visits to each of the 14 school sites at least four times over the course of the two-year study. School principals were interviewed at each site visit along with other staff exercising leadership within the school, as well as a representative sample of teachers. In addition, researchers observed a wide variety of school-based activities. The research team conducted a minimum of five site visits at the district level, including interviews with the superintendent, other district-level leaders, school board members, and business and community leaders. They also observed a host of other activities, including leadership training sessions, budget meetings, school board meetings, and community events.
This study investigates how school leaders invested staffing resources in four urban districts. It provides analysis on what challenges prompt leaders to consider investing staffing resources differently and what frameworks they put together to guide decisions. The study also analyzes strategies leaders pursue to bring staffing resources to bear more equitably to improve learning of all students as well as how leaders can establish and sustain support. 
By "investment", the authors are referring to a comprehensive and dynamic approach that includes considerations that go beyond the acute and immediate needs of a classroom, school, or district. Instead of taking each funding need individually, the authors recommend school and district leaders adopt a more coherent and sustainable approach to staff investment. 
Challenges
The districts studied faced challenges regarding the quality of their teacher and administrator workforce. These included: maximizing the quality and longevity of teaching staff, deploying and supporting novice teachers, managing and minimizing the high rates of turnover, and matching the diversity of the student population with corresponding diversity in the teacher ranks.
 Several conditions play an important role in shaping decisions about staffing resources, such as:
Fiscal conditions
Sources of staffing supply
Collective bargaining agreements
The district's human resources system and accountability system
Frameworks
The districts created an overarching set of investment frameworks that influenced how school principals and central office officials approach staffing decisions.
A mandated investment framework imposed a requirement to specify the ways in which a particular staffing resource might be used.
A negotiated investment framework offered varying degrees of latitude to choose among options. 
An incentive-based framework features rewards or sanctions for staff performance in response to school-level outcomes.
A market-based or market-like investment framework encouraged staffing resource decisions that responded to the demand for particular services, generally through choice arrangements. For example, parents choosing schools or programs.
Strategies
Using the four frameworks, the districts targeted three main investment areas:
Investing in instructional leadership within and across schools. This strategy (re)directed staffing resources to positions, team structures, and other arrangements that increase instructional leadership activity inside or across schools. It concentrated on both the supply of people able to exercise instructional leadership and their capacity to do so.
Investing in data-based practice. This strategy aimed more at staff performance, and also capacity building, by focusing resources on the development of useful data sources and the systems that facilitate the use of these data for addressing problems in classrooms and schools. 
Increasing capacity, flexibility, and support for school-level investment. This strategy sought to enhance the discretion and means for school-level staffing decisions that served instructional support needs.  
A common strategy in each of these districts was to create and fund district-level instructional leadership positions that serve multiple schools.
Investing for Equity
"While the tug of war over scarce resources can be seen as a process of negotiating among competing interests, it is also a central occasion for state, district, and school leaders to consider notions of equity and fairness," the authors write. 
Leaders in pursuit of equity goals were most successful when they took the long view and engaged in processes that unfolded over years. The leaders adopted a long-time horizon for planning. They built an awareness of equity issues, some working consensus on equity principles, and the basis for more focused action. They continued to shepherd the equity conversation over time, and they anticipated and persevered in the face of the inevitable pushback from some groups.
Students who have been historically underserved generally need more than their more advantaged peers.
Leaders can create conditions, tools, and systems that assist with efforts to reallocate staffing resources more strategically, prioritize and address equity challenges through resource investments, communicate with the broader community regarding priorities and action plans, and take steps to increase the likelihood that the investment strategies will pay off.
Strengthening school leadership calls for identifying and retaining well-qualified principals, equipping current and incoming school administrators for new roles, and developing principals' capacity to engage in instructional leadership.
The ultimate success of investments in school leadership depends on many factors, from staff chemistry and overall leadership to the capacity to create a supportive school culture.
Materials & Downloads
Topics: