New Report: What Works, What Doesn't in Sustaining Arts Audience Efforts?
New Report: What Works, What Doesn't in Sustaining Arts Audience Efforts?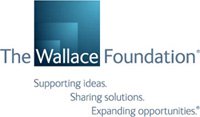 FOR IMMEDIATE RELEASE
Contact: Lucas Held
212-251-9782

New Report Shares How Art Organizations Nationwide Are Trying to Build Audiences
(March 8, 2012) A new report released today by The Wallace Foundation details efforts by exemplary arts organizations to build audiences – along with ideas about how to sustain progress, crucial given increased competition for leisure time and attendance declines among younger audiences.
The report summarizes the discussions at a June 2011 conference titled Building Audiences: Sustaining What Works that sought to answer the questions: "As groups with creativity in their DNA, can [arts organizations] take steps to make the arts a bigger part of more people's lives? If so, how do they make sure that this work endures?"
The gathering in Chicago brought together representatives from the 54 recipients of the Wallace Excellence Awards, a grant program that has helped exemplary arts groups in six cities design and carry out projects to build participation in the arts. Together with researchers, experts in nonprofit management, and marketing and communications mavens, the Excellence Awards grantees discussed their audience development projects and tried to make sense of what they have learned to inform their participation-building work in the future.
"The work of the Wallace Excellence Awards grantees suggests that arts organizations need to pay attention to three matters: understanding audiences and figuring out strategies to 'meet them where they are,' involving the whole organization in audience development, and creating a culture that embraces experimentation and learning," according to the report.
The report includes examples of projects arts organizations have undertaken with Wallace support to reach new audiences, including a Philadelphia visual art school's efforts to open its doors wider to its African-American, Latino and Southeast Asian neighbors, and a Minnesota opera company's attempt to use the radio and television airwaves to garner the attention of a key demographic. The report also contains a summary of a case study of a successful effort at Boston's Isabella Stewart Gardner Museum to attract a younger audience.
Speakers at the conference included John Holden, who has studied The Royal Shakespeare Company's efforts to transform itself, and Stanford University senior lecturer emeritus David Bradford, who has worked with numerous museums on organizational change. 
####
The Wallace Foundation is an independent, national foundation dedicated to supporting and sharing effective ideas and practices that expand learning and enrichment opportunities for children. The Foundation maintains an online library of lessons at www.wallacefoundation.org about what it has learned, including knowledge from its current efforts aimed at: strengthening educational leadership to improve student achievement; helping disadvantaged students gain more time for learning through summer learning and an extended school day and year; enhancing out-of-school time opportunities; and building appreciation and demand for the arts.