New Report: Technology Fuels Youth's Artistic Expression Outside of School
New Report: Technology Fuels Youth's Artistic Expression Outside of School
​Lessons Provide Insight into What Attracts Youth to Art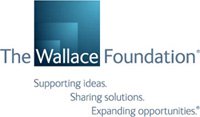 FOR IMMEDIATE RELEASE
Contact:
Lucas Held 
212-251-9782
Megan Cotten 
301-656-0348
NEW YORK (July 24, 2013) Even though schools are cutting back on arts education, young people are following their artistic passions outside of traditional programs, fueled by new technologies that enable them to create and share art, according to a new report commissioned by The Wallace Foundation.
The report, New Opportunities for Interest-Driven Arts Learning in a Digital Age, delves into "interest-driven arts learning," that is, exploration of the arts that emerges from children's and teens' own creative passions. "Young people are producing this art solely because they want to and are motivated by their own pride in their work and curiosity, not because of what others think or want," said report author Kylie Peppler, an Indiana University assistant professor of learning sciences. "These interest-driven arts projects offer valuable insights about what make youth engage and persist in arts activities."
Understanding young people's interest in art is important because previous RAND Corp. research shows that adults are more likely to participate in the arts if they were exposed to the arts as children. However, a significant proportion of schools around the country offer minimal arts education, especially in low-income communities.
"We hope that schools and afterschool programs will use lessons from this new report to attract and retain youth interest in the arts," said Daniel Windham, director of arts at The Wallace Foundation.
New technologies are expanding the possibilities for creative production. For example, Scratch, a visual programming environment, allows people to make and share interactive animations, video games, music and art. The popular GarageBand software enables novices to compose original music, while the Brushes app for iPads enables painters to mix colors. The Arduino microcontroller helps artists and designers create their own robotic sculptures or interactive environments.
The report notes that it's not suprising that youth are choosing to express themselves artistically on the Internet, given that most young people spend an increasing amount of time online. Thanks to multi-tasking and using more than one medium at a time, kids are packing almost 11 hours worth of media consumption into each day, according to a 2010 study by the Kaiser Family Foundation. 
Other developments include:
Social media outlets such as Twitter, YouTube and Facebook and online communities for artists are providing forums where young people can post their work and view and comment on one another's work.
Arts mentoring communities are also emerging, providing youth with art instruction, sometimes for art not taught in their own schools, such as manga and video game design. A number of arts communities live solely online while others are rooted in physical spaces.

deviantART is a Web-based forum that lets artists share, discuss and promote their work, while MacJams serves as an online studio for musicians.
The YOUmedia ne​​​twork (http://www.youmedia.org/)​, dedicated to teaching new media skills to youth, operates through libraries, museums and community organizations. The Computer Clubhouse Network exposes teens to media arts in after-school, open studio spaces.
The report identifies challenges and offers suggestions for future research, practice and policy that build on current knowledge about interest-driven arts learning to enable more youth, particularly disadvantaged youth, to participate in the arts. Some suggestions include:
Use technology. Embrace new technologies to locate youth interested in the arts. Then connect them to helpful online resources. Among them is the Kickstarter seed-financing site, for small grants to encourage youths' art-making.
Encourage portfolio practices. Encourage youth to document what they have created, and design new portfolio systems that make it easy for youth to collect their work over the years.
Expand successful learning projects. Use organizations like the Computer Clubhouse Network and YOUmedia as models to build a national infrastructure for supporting youths' interest-driven arts participation, particularly in non-dominant, rural and urban communities.
Make the most of social media. Use social networking to, for example, invite young people to display their work in curated exhibits online.
Invest in research. Expand the knowledge base, particularly research regarding how young people can be brought into lifelong participation in the arts, whatever their individual interest and artistic ability.
The report's appendix provides dozens of links to resources that help foster and shape teens' interest in arts activities. Examples that help people compose music, make movies and edit photos and create collages include:
Diptic - A photo editing app and photo collage creator;
Beatwave - Allows users to compose music;
iMovie - Allows users to make movies anywhere.
####
The Wallace Foundation is an independent, national foundation dedicated to supporting and sharing effective ideas and practices that expand learning and enrichment opportunities for children. The Foundation maintains an online library of lessons at www.wallacefoundation.org about what it has learned, including knowledge from its current efforts aimed at: strengthening educational leadership to improve student achievement; helping disadvantaged students gain more time for learning through summer learning and through the effective use of additional learning time during the school day and year; enhancing out-of-school time opportunities; and building appreciation and demand for the arts.