New Report Shares Lessons for Cities Building Afterschool Systems
Just Posted: Report Offers Lessons for Cities Building Afterschool Systems
​​​​Committed Leadership, data-sharing and city-wide collaboration key to more and better programs for youth
​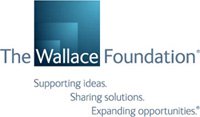 FOR IMMEDIATE RELEASE
Contact:
Nina Sonenberg
Communications Officer 
212-251-9750
(July 16, 2013) Reflecting the growing number of cities coordinating afterschool services for children, a new report shares lessons from national experts and dozens of city teams who came together in February 2013 to learn how best to expand access to high-quality afterschool programs, especially in low-income areas.
The report, Better Together: Building Local Systems to Improve Afterschool, is intended to share best practices and emerging insights about how cities can weave together efforts of municipal agencies, schools, nonprofit youth programs and other institutions working on afterschool, before school, and summer programming. The report was published by The Wallace Foundation, which co-sponsored the conference in Baltimore, MD with four national organizations:
Collaborative for Buil​ding After-School Systems
 
"We have a decade's worth of lessons on how to make these systems work, what elements have to be in place, and how significant the benefits can be for our kids," said Nancy Devine, Director of Learning and Enrichment at The Wallace Foundation. "This report captures lessons and some very creative efforts on of the part of cities and youth-development experts to translate these national lessons into local successes."
The report describes the basic elements of an afterschool system, which include 1) committed leadership, 2) strategic use of data and 3) an emphasis on continuous improvement on the quality of the programs. It also includes real-world examples of cities doing this work, including:
In Los Angeles, afterschool staff members are recruited from within a two-mile radius of the program sites, in part out of the idea that the people who live in a neighborhood have a strong interest in improving their communities.
In Boise, the city uses data poverty and juvenile crime statistics to send Mobile Recreation Vans with art supplies, recreational equipment and snacks to high-need neighborhoods evenings and weekends.
In New York, demographic data is being used to identify the city's neediest areas and allocate 75 percent of afterschool funding to priority zip codes.
The Baltimore gathering on February 21-22 brought together nearly 400 representatives from 57 cities in various stages of progress in building afterschool systems. Mayors, school officials, program providers, researchers and funders discussed the need for afterschool programs and how building coordinated systems can raise program quality and increase access and participation by the youth most in need. Collecting and analyzing data are crucial to these efforts. Representatives from cities in advanced stages of building systems shared what they have learned with cities that are embarking on this work.
According to the report, "Afterschool systems begin to raise the quality of programs citywide by getting all the afterschool partners to arrive at a consensus on the definition of program quality and then work toward improving programs according to that definition."
Speakers at the conference included Baltimore Mayor Stephanie Rawlings-Blake, who addressed the importance of afterschool to families, and Will Miller, president of The Wallace Foundation, who explained why cities are employing coordinated approaches to solve public problems. Professor Robert Balfanz of Johns Hopkins University discussed the need for shared data between schools and afterschool programs.
The full Better Together conference report can be found here.
####
The Wallace Foundation is an independent, national foundation dedicated to supporting and sharing effective ideas and practices that expand learning and enrichment opportunities for children. The Foundation maintains an online library of lessons at www.wallacefoundation.org about what it has learned, including knowledge from its current efforts aimed at: strengthening educational leadership to improve student achievement; helping disadvantaged students gain more time for learning through summer learning and through the effective use of additional learning time during the school day and year; enhancing out-of-school time opportunities; and building appreciation and demand for the arts.