New report: How Five Schools are Adding More Time for the Arts
New report: How Five Schools are Adding More Time for the Arts
​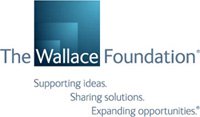 FOR IMMEDIATE RELEASE
Contact: 
George Mastoras 
617-378-3926
BOSTON, MA – Amid concerns that an unintended consequence of No Child Left Behind is driving schools to choose between tested subjects and providing a more well-rounded education, a new report shows that some schools are finding ways to build a robust curriculum that integrates the arts without sacrificing the necessary time for literacy and mathematics. By expanding learning time, some schools, particularly in high-poverty communities, are able to design an educational program that sets high expectations for academic learning, including high-quality arts education, according to a new report from the National Center on Time & Learning (NCTL) and funded, in part, by The Wallace Foundation.
The report, Advancing Arts Education through an Expanded School Day: Lessons from Five Schools, presents case studies of five schools utilizing the longer student and teacher days to prioritize time for arts education as they work to improve overall academic instruction and focus on individual student achievement. NCTL previewed the report at an event in May at the Boston Public Library with EdVestors, a school change organization and managing partner of the Boston Public Schools Arts Expansion Initiative. Boston Public Schools Superintendent Dr. Carol Johnson, Tufts University Drama Professor Barbara Wallace Grossman, and school leaders featured in the report all spoke at the event, in addition to Daniel Windham, Director of Arts at The Wallace Foundation.
"In the nation's elementary schools, education in music and art is typically spotty, casual and brief – about an hour a week, at best," said Windham. "This lack of access is most severe for the least advantaged children. We need to test and understand a range of different approaches to solving the problem, including those that this report documents."
Advancing Arts Education cites a 2011 survey from Farkas Duffett Research that found about half of elementary and secondary school teachers believe that arts and music are "getting less attention" as a result of curriculum shifts towards reading and math. This decrease caps a decade-long decline in arts education in our public schools as schools have focused time and resources on math and reading in response to accountability requirements of No Child Left Behind.
"The schools featured in this report are proving that a strong focus on literacy, math, and science and a high-quality, well-rounded education can coexist when schools are given more time," said Jennifer Davis, NCTL's co-founder and president. "The arts engage students in school and can develop a passion for excellence. We have to find ways to enable more schools to add time for both the arts and academic support in order to close the achievement and opportunities gaps experienced by too many of our students."
"Education in the arts is more important than ever," said Margo Lion, Co-Chair of the President's Committee on the Arts and the Humanities. "To succeed at school and in the workforce, America's children need to be creative thinkers and problem solvers. Arts education fosters those skills at a critical time in childhood development. We applaud schools like those featured in this report, which are taking the arts seriously and treating them as the tools for success that they are."
Advancing Arts Education closely examines five public schools that expanded the school day with a specific goal of expanding arts education. These schools share three essential approaches designed to ensure maximum engagement and impact:
First, educators consider arts classes to be a central feature of their comprehensive educational program.
Second, educators organize their school day and staffing to reflect the central role of the arts and dedicate ample time to their practice.
Third, these educators value how the arts can leverage engagement and achievement in school.
"Americans for the Arts believes that an expanded school day is one successful model for providing a high-quality education in the arts," said Narric Rome, Senior Director of Federal Affairs & Arts Education at Americans for the Arts. "Through this report, education leaders can clearly see how five different schools have maintained high values for arts education, such as offering the arts to all students, offering core arts classes taught by certified teachers, and enriching the arts curriculum through partnerships in the community."
The five schools examined in the report are: Berkshire Arts & Technology Charter Public School - BART (Adams, MA); Clarence Edwards Middle School (Boston, MA); Metropolitan Arts and Technology Charter High School – Metro (San Francisco, CA); Cole Arts and Sciences Academy – CASA (Denver, CO); and the Roger Williams Middle School (Providence, RI).
###
The National Center on Time & Learning (NCTL) is a non-profit organization dedicated to expanding learning time to improve student achievement and enable a well-rounded education. Through research, public policy, and technical assistance, we support national, state, and local initiatives that add significantly more school time for academic and enrichment opportunities to help children meet the demands of the 21st century. For more information, visit www.timea​ndlearning.org.
The Wallace Foundation is a national philanthropy that seeks to improve education and enrichment for disadvantaged children. The foundation has an unusual approach: funding projects to test innovative ideas for solving important social problems, conducting research to find out what works and what doesn't and to fill key knowledge gaps – and then communicating the results to help others. For more information, visit www.wallacefoundation.org.