New Report Finds Six School Districts More Intentional in Developing Strong Principals
New Report Finds Six School Districts More Intentional in Developing Strong Principals
​

​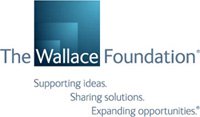 FOR IMMEDIATE RELEASE
Contact: 
Brenda Turnbull 
Policy Studies Associates 
202-939-5324
Jessica Schwartz
The Wallace Foundation 
212-251-9711
A Focus on Assistant Principals, More Selective Hiring and Leader Tracking Systems Are Among the Innovations from The Wallace Foundation's $75-million Principal Pipeline Initiative
WASHINGTON, D.C., (January 21, 2015) More than halfway through a major national initiative to develop larger numbers of highly effective principals, six urban school districts have put in place new practices to build robust principal pipelines, including grooming assistant principals, revamping hiring processes and stepping up support for new principals, according to a new report in a multi-part, independent evaluation.
Those are just a few of the innovations outlined in the report that details how six districts are working to strengthen the ability of novice principals to lead instructional improvement in their schools, while the districts also are building pools of strong candidates for open principal positions. When the initiative started, the districts knew they needed to replace about 15 percent of their principals every year, but they felt their benches were not deep. They wanted to find ways to solve the problems of too few qualified applicants and struggling novice principals.
The six districts are Charlotte-Mecklenburg Schools, N.C.; Denver Public Schools; Gwinnett County Public Schools, Ga. (near Atlanta); Hillsborough County Public Schools, Fla. (Tampa); New York City Department of Education; and Prince George's County Public Schools, Md. (near Washington, D.C.) At least half the students in each district are from low-income families.
The report, Building a Stronger Principalship: Districts Taking Charge of the Principal Pipeline , is the third in a six-part series in a multi-year evaluation of The Wallace Foundation's $75 million Principal Pipeline Initiative. The evaluation is being conducted by Policy Studies Associates and the RAND Corporation.
"When the Principal Pipeline Initiative began, leaders in all six districts reported that a central problem was a haphazard pattern of career progression into principal jobs," said lead author Brenda Turnbull of Policy Studies Associates. "Three years later, the districts are taking action to shape the candidate pool for those jobs and to give their new principals a stronger start. They've put in place new practices and policies to develop leaders and manage career paths more intentionally."
Wallace launched the five-year initiative in August 2011, and this report examines the six districts' progress over the last three years to strengthen the four key parts of what the foundation is calling a "principal pipeline":
They have developed and refined new leader standards that outline competencies and performance expected of principals. Instead of sitting on shelves, these documents have become living roadmaps to shape pre-service preparation programs, hiring decisions, evaluations and support.
They have actively reshaped pre-service preparation by creating or enhancing their own programs and forging closer relationships with "partner programs" in nearby universities and other nonprofit providers. Principals hired in the last three years reported to PSA that they were well prepared, especially in instructional leadership.
They have revamped their hiring to be more systematic, deliberate and selective, using, for example, new experiential screenings to assess candidates' strengths and weaknesses. They use the screenings to place aspiring leaders in talent pools from which hiring managers choose new principals. Another new practice: Districts are using new data to match principals with the right schools.
They have added new capacity by hiring and training principal supervisors and mentors or coaches to better support new principals. They have created and piloted new evaluations aligned to their standards and they plan to use their data on principals' strengths and weaknesses to target professional development and support.
"This promising research shows that districts are testing out new approaches to putting a strong principal pipeline in place," said Elizabeth Ty Wilde, senior research and evaluation officer at The Wallace Foundation. "More lessons will emerge over the next several years, and ultimately, this research will show us whether building a stronger principal pipeline improves student achievement."
As part of building a pipeline, districts have been examining career paths to the principalship. According to the evaluators' 2014 survey of new principals in the six districts, 84 percent previously had been assistant principals. On average, they served five years in that position, and 79 percent said it helped prepare them to be school leaders "to a great extent." District leaders want to use the assistant principalship as both an apprenticeship and a proving ground for future principals.
Districts see great potential in their new electronic "leader tracking systems" in which districts compile and organize data about individual leaders and aspiring leaders that could inform decisions on hiring and placing principals. Such systems are just getting off the ground, but the data could be used to better match principals to schools based on the schools' needs and to tailor support to a particular leader's needs identified in evaluations. Districts also envision using these systems to review the performance of graduates of each pre-service training program and then identify the programs with which they want to continue close partnerships and those that need improvement.
"This new report details many innovations but perhaps the most significant overarching theme is that school districts can and should play important roles to support principals," said Jody Spiro, Wallace's director of education leadership. "The report also notes that building leadership capacity is tied to the districts' larger agendas to advance their educational priorities. We are encouraged by the progress these districts are making, and we hope other districts will learn from their experiences."
The first report in the series described the districts' plans and first-year activities; the second report analyzed the preparation and support for school leaders offered by districts and their partners. Two future reports on implementation will assess the actions taken by districts and their partner institutions, including a report on principal evaluation systems and one on overall implementation. A final report planned for 2018 will measure the impact of the improved pipelines on student achievement.
####
Policy Studies Associates, Inc. (PSA) conducts research in education and youth development. Founded in 1982, PSA believes in the importance of using accurate information to guide decision making. The studies PSA conducts for its clients span evaluation, policy analysis, and other forms of systematic inquiry. PSA's studies have involved evaluation, research, and policy analysis in school improvement, youth development, out-of-school-time programs, professional development, community involvement, and technical assistance in the scale-up of innovative programs.
The Wallace Foundation is an independent, national foundation dedicated to improving the lives of disadvantaged children in American cities by providing more opportunities to learn, both in and out of school. The Foundation maintains an online library of lessons at www.wallacefoundation.org about what it has learned, including knowledge from its current efforts aimed at improving: the quality of the principals who lead our schools; efforts to expand the effective use of additional learning time during the summer and the regular school day or year; and the access to and equitable distribution of quality arts learning and after-school programs.