New First-Ever Guide Details How Cities Can Improve Quality in Afterschool Programs
New Guide Details How Cities Can Improve Quality in Afterschool Programs
​
​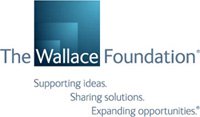 ​
FOR IMMEDIATE RELEASE
Contact: 
Patrick Boyle
202.207.3729
(October 11, 2012) The Forum for Youth Investment today released the first-of-its kind guide to help cities and communities strengthen and sustain quality in afterschool programs.
Commissioned by The Wallace Foundation, the guide is based on decades of social science research on child development, teaching and learning, and organizational management, as well as the Forum's experience working with over 70 afterschool efforts around the country. It draws heavily on efforts in six communities to build systems to improve the quality of afterschool programming: Atlanta, Ga.; Austin, Texas; Chicago, Ill.; New York, N.Y.; Palm Beach County, Fla.; and Hampden County, Mass. Each city's effort is profiled in a case study.
The guide explains an emerging practice known as a quality improvement system (QIS), an intentional effort to raise the quality of afterschool programming in an ongoing, organized fashion. The approach is based on what management gurus call "continuous improvement": the idea that organizations should regularly take stock of themselves against a standard; develop plans to improve based on what they learned; carry out those plans; and begin the cycle over again so that the quality of their work is always improving.
"Community leaders are drawn to improving quality because higher-quality programs will mean better experiences for kids and because quality is uneven across and even within afterschool programs," said Nicole Yohalem, the Forum's director of special projects and the guide's lead author. "This guide for the first time explains how communities can get started building a QIS or how to further develop existing efforts."
Responding to research that quality is essential for afterschool to generate positive effects, policymakers and funders are increasingly embracing quality in afterschool programming. City and county agencies, United Ways and local foundations are investing significantly in quality improvement. Mayors and other public officials also have invested in afterschool systems, with quality a major focus.
"Millions of parents and guardians rely on afterschool programs to provide their children safe and enriching experiences that build academic, social, and emotional attributes and skills. However, those benefits don't come unless programs are of high quality," said Lucas Held, director of communications at The Wallace Foundation. "This guide is the first to describe how cities and intermediaries can work with afterschool providers across an entire neighborhood, city or region to build quality system-wide, and is part of our effort to share lessons nationwide about effective afterschool systems."
The guide examines the common components of a QIS and the three broad stages of developing one.
To download a free copy of the study ​here: http://www.readyby21.org/resources/guide/building-citywide-systems-quality-guide-and-case-studies-afterschool-leaders. The guide will also be available at www.wallacefoundation.org.
####
The Forum for Youth Investment is a nonprofit, nonpartisan action tank dedicated to helping communities and the nation make sure all young people are ready by 21 – ready for college, work and life. Informed by rigorous research and practical experience, the Forum forges innovative ideas, strategies and partnerships to strengthen solutions for young people and those who care about them.
The Wallace Foundation is an independent, national foundation dedicated to supporting and sharing effective ideas and practices that expand learning and enrichment opportunities for children. The Foundation maintains an online library of lessons at www.wallacefoundation.org about what it has learned, including knowledge from its current efforts aimed at: strengthening educational leadership to improve student achievement; helping disadvantaged students gain more time for learning through summer learning and an extended school day and year; enhancing out-of-school time opportunities; and building appreciation and demand for the arts.