The Lessons of Successful Seduction by Arts Organizations: How Do We Engage the Next Generation of Arts Lovers?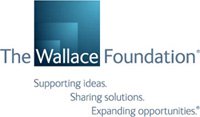 FOR IMMEDIATE RELEASE
Contacts:
Lucas Held
The Wallace Foundation
(212) 251-9782
Steve Sonsky
610-999-5255
New studies offer lessons in demographic targeting and research; innovations in reaching younger audiences and families; ticket sale flexibility and the power of playful cocktail hours
(January 31, 2012) With arts organizations across America desperate to build new audiences as their patrons age and attendance at live performances and museums declines, a new series of studies supported by The Wallace Foundation offers some 21st-century answers.
For arts organizations nationwide, the challenge has been engaging new and younger audiences without alienating loyal and likely older constituencies. The new studies offer findings showing that bridging both groups may not be as divergent as feared:
In Chicago, an innovative theater company committed to challenging its audiences learned the trick of building the same sense of belonging among commitment-phobic single-ticket buyers as had been assumed only happens with subscribers -- and turning them into repeat visitors.
In Boston, an art museum got over its fear of young professionals spilling drinks on paintings and carved out an after-hours niche of cocktail parties, art-identifying treasure hunts, DJs, and disarming ways for patrons to learn about art through comfortable short talks and sketch pads. The result? "A salon where ideas about art can be shared" -- and a whole new audience.
A Boston opera company learned how to drum up interest among families to attend what many had thought of as an inaccessible, stuffy art form. And the opera also learned what doesn't work: sometimes good intentions aren't enough if you look in the wrong places.
And in San Francisco, a famed girls chorus dispelled old stereotypes about their music and seriousness and lured to their performances increased numbers of classical music lovers.
"Arts organizations are struggling to capture people's attention in today's time-starved world, and these four case studies provide examples and data about what works to find and keep new audiences," said Daniel Windham, Director of Arts, The Wallace Foundation, a national foundation that has long supported building arts audiences. "People have more choices for their leisure time than ever before, but these studies tell us that they still care greatly about art. In fact, prospective audiences today want to connect more deeply than ever – both with the art and its sponsoring institutions."
The four organizations -- Chicago's Steppenwolf Theatre Company, the Isabella Stewart Gardner Museum in Boston, the San Francisco Girls Chorus and Boston Lyric Opera -- are part of a $24 million, multi-year initiative called the Wallace Excellence Awards, given to 54 exemplary arts organizations in six cities to identify, develop and share effective ways to reach more people and experience art more deeply. The three other cities are Minneapolis/St. Paul, Philadelphia and Seattle. The four new cases studies were featured recently at ArtsJournal.com and were the springboard for a lively discussion there: http://www.artsjournal.com/leadorfollow/. The reports are the first of a larger forthcoming set.
Wallace commissioned the studies at a time when demographic and economic trends appear ominous for arts organizations. The nation's core arts audience now has grown older on average than the general population. And the National Endowment for the Arts' periodic "Survey of Public Participation in the Arts" last showed that such key indicators as attendance at live performances and museum visits had reached their lowest levels since the NEA began tracking them 30 years ago.
"These four arts organizations didn't believe that interest in the arts in America was waning. They understood, quite to the contrary, that Americans long to connect with the arts," explains Bob Harlow, a market researcher who led the research for Wallace. "They understood that what was really happening was a dynamic shift in how people want to, and are able to, participate. Many twenty-first century Americans want a more interactive or participatory arts experience, or one that brings them closer to the art. They need to be reached and are willing to be engaged in new ways."
How did the arts organizations do it? The studies cite some common strategies such as:
Sharply focused market research is key to understanding perceptions of one's organization and to identifying what patrons are seeking. The old canard that soliciting audience opinion leads to pandering or "dumbing down" is being replaced with the recognition that audiences actually are more sophisticated and even open to bolder thinking than expected.
Participation-building must be ongoing; one successful program must be followed by another. The effort can never be viewed as finished.
Audience-building efforts must be fully integrated into an organization's DNA; it can't be just one department's headache but must be embraced by the entire organization and implemented as part of an institution's overall mission. There must be singularity and clarity of purpose to give attendees the "authentic" and "deeply felt" artistic experience they long for.
Each organization had its own way to measure how audiences responded to initiatives to provide, as researcher Harlow puts it, "new avenues to find a way into their art":
Chicago's Steppenwolf Theatre Company succeeded in attracting more non-subscribers by enhancing these patrons' "relationship" with the theater when research showed these "lifelong learners" felt the same connection and loyalty to it as did subscribers. Through initiating audience discussions after every performance, enhanced web content, blogs and podcasts, YouTube clips and social events, Steppenwolf created a virtual "Public Square," and "an ongoing dialogue around the process of creating theater." The result: the number of non-subscribers who purchased tickets to more than one Steppenwolf performance grew by more than 61 percent, to 2,281 households. At the same time, the company's relationship-deepening initiatives seem to have boosted high subscriber renewal rates. These rates have remained in the 80 percent range, 10 to 15 percent above the national average. Visits to the enhanced website grew at a rate nearly double the national increase in Internet usage.
In Boston, the Isabella Stewart Gardner Museum used innovative advertising and promotion to boost participation by young adults in the elusive 18-34 age group. One major success story was "Gardner After Hours," which carved out a Thursday evening event niche with musicians, DJs and a bar area. Motivated young volunteers were recruited to be "ambassadors" at the events. And the museum's own youthful staff was empowered to innovate and came up with such popular ideas as "gallery games" where patrons were sent on scavenger hunts for knowledge through the museum, as well as jazz and classical music performances for which extra admission was charged. The "After Hours" program far exceeded the museum's expectations. Crowds consistently are at capacity and 93 percent explore the galleries; 73 percent fall into the target demographic, and nearly three quarters of them are "extremely likely to recommend" the program to a friend -- a critical factor for a group for whom word of mouth is a key source of information about events. And 78 percent of 18- to 34-year-olds who had never visited the Gardner said that the "After Hours" program made them "more interested" in coming during regular hours when only 39 percent of daytime visitors are between 18 and 34.
Boston Lyric Opera (BLO) faced the challenge of opera having the narrowest fan base of all performing arts -- only 2 percent of all U.S. adults attend an opera in a typical year, compared to 9 percent for a classical music performance and 17 percent for musical theater. One approach to growing that base: cultivate interest in opera as a family activity, through an "Opera for Young Audiences" program, and special "previews" – abridged versions of popular works for families and youngsters (who are encouraged to -- and love to -- shout "Bravo!"), often presented in easy-to-reach suburban locations such as schools and libraries. Research shows that exposing young children to opera's "full razzle dazzle" can instill a life-long love for it. BLO marketed these more affordable, convenient events to parents, which did attract many first-time adult opera-goers: 56 percent never had attended a fully staged opera before. The hoped-for migration to higher attendance at their mainstage productions downtown has not yet succeeded and the neighborhood outreach for family performances fizzled in lower-income neighborhoods. But BLO feels it is planting vital seeds for the future. During four years of post-performance surveys, 57 to 76 percent of adults said their children were "completely captivated" by the family performances. In the first year, about three quarters of the children were new to opera. But by the fourth year, the percentage of children who had never seen an opera dropped to 52 percent, suggesting that the program was building a repeat audience.
Despite being in a city of classical music lovers, collaborating with both the San Francisco Symphony and the San Francisco Opera and appearing on five Grammy Award-winning recordings, the San Francisco Girls Chorus (SFGC) faced problems of low awareness and a perception of amateurism among patrons who regularly purchased tickets to other classical music concerts. Its audience consisted largely of chorus members' friends and relatives. Focus groups revealed that classical music patrons didn't know about the chorus and about the unique sounds that trained, world-class girls' choruses were capable of producing. To raise its profile, SFGC embarked on a focused rebranding campaign, overhauling marketing materials and finding new venues. By doing so, SFGC began to make inroads toward attracting greater numbers of classical music patrons. After its rebranding campaign, classical music patrons increased from 18 percent of the SFGC audience to 28 percent, and the number of first-time attendees who were classical music patrons nearly tripled, from 5 to 13 percent. However, while survey data from the 2009–2010 season showed the percentage of first-time attendees who were classical music patrons holding fairly steady at 12 percent, the overall percentage of classical music patrons in its audience dipped slightly to 23 percent. That data suggests that SFGC attracted some classical music patrons but didn't retain all of them.
####
The Wallace Foundation is an independent, national foundation dedicated to supporting and sharing effective ideas and practices that expand learning and enrichment opportunities for children. The Foundation maintains an online library of lessons at www.wallacefoundation.org about what it has learned, including knowledge from its current efforts aimed at: strengthening educational leadership to improve student achievement; helping disadvantaged students gain more time for learning through summer learning and an extended school day and year; enhancing out-of-school time opportunities; and building appreciation and demand for the arts.