Boys & Girls Clubs of America Taking Arts Programs to the Next Level with The Wallace Foundation
Boys & Girls Clubs of America Taking Arts Programs to the Next Level With The Wallace Foundation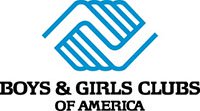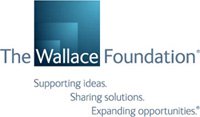 ​​
FOR IMMEDIATE RELEASE
MEDIA CONTACTS: 
Annette Filliat, APR 
Boys & Girls Clubs of America 
404-487-5948 
afilliat@bgca.org
Lucas Bernays Held 
The Wallace Foundation 
212-251-9782 
lheld@wallacefoundation.org
The Wallace Foundation Makes a $5.35 Million, 2.5-year Commitment to Help BGCA Launch Youth Arts Initiative
ATLANTA and NEW YORK – March 20, 2014 – Boys & Girls Clubs of America (BGCA) and The Wallace Foundation today announced a partnership to provide innovative, high-quality arts programming for underserved youth that stimulates learning, inspires creativity and encourages self-expression. The largest arts funder in BGCA's history, The Wallace Foundation has made a $5.35 million, two-and-a-half year commitment to BGCA to launch the Youth Arts Initiative in Boys & Girls Clubs.
Over the next three years, the Youth Arts Initiative will develop programs based on 10 principles of high-quality arts programming in select Boys & Girls Clubs across the nation. Described in Wallace's report, Something to Say: Success Principles for Afterschool Arts Programs from Urban Youth and Other Experts, these principles were derived from a study of exemplary arts organizations serving youth, interviews with leading experts in arts education and youth development, and more than 150 interviews with "tweens" about what they want in arts programs. The principles will serve as guideposts for the design of innovative programming for tweens at Boys & Girls Clubs.
In keeping with Wallace's approach of both delivering local benefits and generating knowledge useful to the field as a whole, Wallace has commissioned an independent evaluation of BGCA's Youth Arts Initiative from Research for Action in Philadelphia that will be shared with the youth development field. The aim is to develop evidence about outcomes for participating youth and how organizations can implement quality arts programs.
The grant to BGCA represents initial funding of an $11.9 million, four-and-a-half year program with subsequent grants conditional on satisfactory completion of funded work.
"Young people who participate in the arts are more likely to succeed in everything from learning to life, yet access to quality arts education continues to decline, especially for the youth Clubs serve," said Jim Clark, president and CEO of BGCA. "Through our partnership with The Wallace Foundation, we are expanding access to these vital arts experiences for children from disadvantaged circumstances, thus helping to level the playing field for their future success."
Research shows that involvement in the arts can help promote essential skills including problem-solving, self-expression, teamwork and persistence. However, according to a 2011 National Endowment for the Arts study, Arts Education in America: What the Declines Mean for Arts Participation, children from low-income families are 50 percent less likely to participate in arts programs in school than youth from affluent families. Evidence suggests a similar picture for afterschool opportunities, including the arts. A 2009 Census Bureau survey (A Child's Day 2009) found that between 38 percent and 44 percent of children from higher-income families, those with annual income of $72,000, were enrolled in lessons, clubs or sports outside of school. But among children from the lowest income families, those with annual income of less than $18,000, enrollment fell to 20 percent or less.
"Youth from low-income families deserve the same opportunities for arts education as their higher-income peers," said Daniel Windham, director of arts at The Wallace Foundation. "With this grant to BGCA, which recognizes its strong, existing commitment to the arts, we hope to learn more about how to widen access to high-quality arts education in the afterschool hours so that all children can reap its benefits."
Wallace's 10 success principles will serve as the foundation of the Youth Arts Initiative to take Boys & Girls Clubs' programming to the next level with professional artist guides; newly designed studio spaces; state-of-art equipment and technology; and public, culminating events that recognize talented youth. All programming will be designed and adapted with direct youth input and feedback.
In celebration of March as Youth Art Month, the Youth Arts Initiative's initial programs were launched at three Boys & Girls Club organizations with more organizations to be added in the coming years.
Boys & Girls Club of Green Bay is focused first on digital music production.
Boys & Girls Clubs of Central Minnesota is focused first on hip hop and step dance.
Boys & Girls Clubs of Greater Milwaukee is focused first on hip hop and step dance.
Since 2009, more than 1.3 million kids have engaged in art activities at Boys & Girls Clubs across the country. To learn more about arts programs at BGCA, visit www.GreatFutures.org.
Click here to read the key findings of the Something to Say: Success Principles for Afterschool Arts Programs from Urban Youth and Other Experts report from The Wallace Foundation.
####
About Boys & Girls Clubs of America 
For more than 100 years, Boys & Girls Clubs of America (GreatFutures.org) has enabled young people most in need to achieve great futures as productive, caring, responsible citizens. Today, more than 4,000 Clubs serve nearly 4 million young people annually through Club membership and community outreach. Clubs are located in cities, towns, public housing and on Native lands throughout the country, and serve military families in BGCA-affiliated Youth Centers on U.S. military installations worldwide. They provide a safe place, caring adult mentors, fun, friendship, and high-impact youth development programs on a daily basis during critical non-school hours. Priority programs emphasize academic success, good character and citizenship, and healthy lifestyles. In a Harris Survey of alumni, 57 percent said the Club saved their lives. National headquarters are located in Atlanta. Learn more at http://www.bgca.org/facebook and http://bgca.org/twitter.
About The Wallace Foundation
The Wallace Foundation is an independent, national foundation dedicated to supporting and sharing effective ideas and practices that expand learning and enrichment opportunities for children. The Foundation maintains an online library of lessons at www.wallacefoundation.org about what it has learned, including knowledge from its current efforts aimed at: strengthening educational leadership to improve student achievement; helping disadvantaged students gain more time for learning through summer learning and through the effective use of additional learning time during the school day and year; enhancing out-of-school time opportunities; and building appreciation and demand for the arts.