Image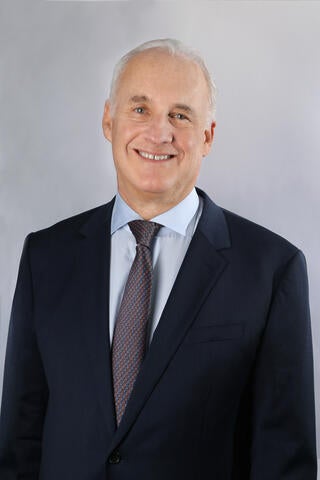 Richard L. Kauffman
​​​​​Richard L. Kauffman joined The Wallace Foundation's board of directors in 2015.
Kauffman is chair of Generate Capital, a leading financier of clean energy projects. He serves as chairman of the New York Energy Research and Development Authority (NYSERDA). He is also an adjunct senior research scholar at the Center on Global Energy Policy at Columbia University and senior adviser to the National Renewable Energy Laboratory. Kauffman was New York State's first "energy czar," overseeing the state's energy agencies, including the Department of Public Service, the New York Power Authority, the Long Island Power Authority and NYSERDA.
Kauffman served as senior adviser to then-Secretary of Energy Steven Chu at the U.S. Department of Energy. He was CEO and president of Good Energies, Inc., a leading investor in clean energy technologies; a partner of Goldman Sachs; and vice chairman of Morgan Stanley's Institutional Securities business.
Kauffman served as chairman of the board of Levi Strauss & Co, and he currently serves on the boards of Altaba (the successor company of Yahoo) and Emergent, a tropical forest finance accelerator. He is also a member of the advisory board of the Precourt Energy Institute at Stanford University. In addition, he is a member of the Council on Foreign Relations and served on a study group on innovation in energy.
Kauffman received a bachelor's degree from Stanford, a master's degree in international relations from Yale University, and a master's in public and private management from the Yale School of Management.​