Image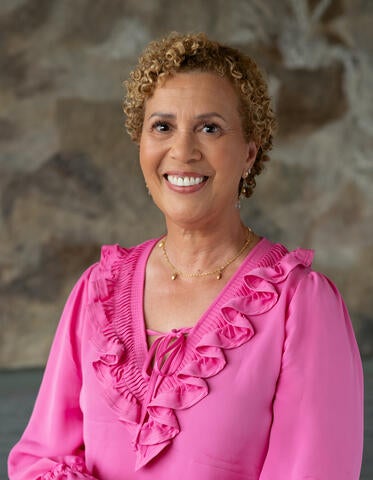 Mary Beth West
Mary Beth West, a retired corporate executive, became chair of The Wallace Foundation's board of directors in June 2021, after having joined the board in 2014.
In her most recent corporate executive role, as senior vice president and chief growth officer of The Hershey Company, West drove the transformation of the company's portfolio. She oversaw Hershey's growth and marketing strategies as well as communication, disruptive innovation, research and development, and mergers and acquisitions, ultimately extending the portfolio beyond chocolate to become a snacking powerhouse.
Before joining Hershey in 2017, West served as executive vice president and chief customer and marketing officer for J.C. Penny Company, Inc., where she had previously served on the board of directors for nearly a decade. In more than 20 years at Mondelez and Kraft Foods, she worked on some of the world's most iconic brands, including Jell-O, Kraft Mac & Cheese, Oreo, and Maxwell House.
West is a senior adviser with McKinsey & Company. She also serves on the board of directors for Hasbro Inc., Albertsons Companies, and Lowe's, as well as on the board of trustees of the Gladney Center for Adoption and the Lancaster Country Day School.
West has been recognized for her achievements by Crain's Chicago Business, Forbes, Girls Inc., and Advertising Age, and Black Enterprise magazine has named her as one of the 100 most powerful people in corporate America. In 2018, WomenInc magazine recognized West on its list of the most influential corporate board members. In 2019, she was named a Working Mother of the Year from the She Runs It organization.
West received a B.S. in management from Nazareth College of Rochester and an M.B.A. in marketing from Columbia University.​