Investment Associate, Office of Investments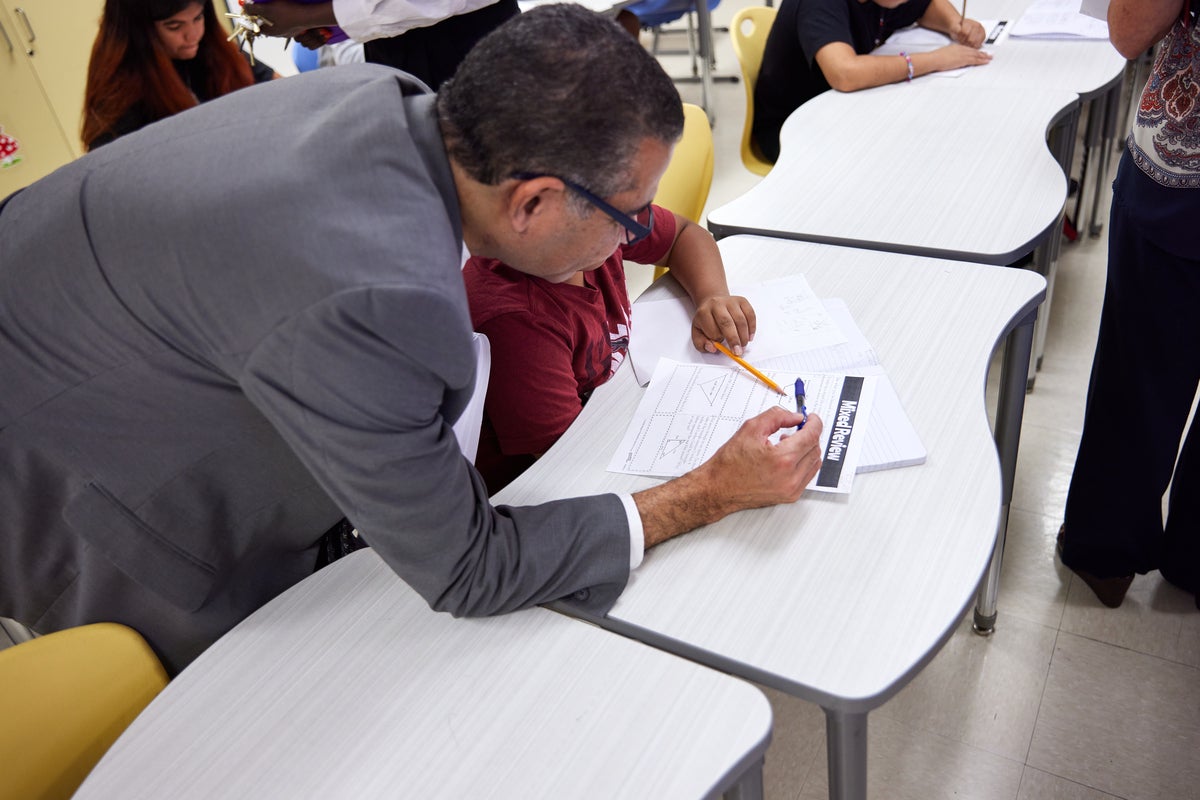 Full-Time Exempt 
New York, NY 
About Wallace
The Wallace Foundation, an independent, national philanthropy based in New York City, traces its origins back more than half a century to DeWitt and Lila Acheson Wallace, founders of The Reader's Digest Association. The Foundation's work is grounded in its mission to foster equity and improvements in learning and enrichment for young people, and in the arts for everyone. Their core values guide how they work together and with their partners. The Foundation aspires to create an engaging and inclusive work environment based on mutual trust and respect, and driven by equity, diversity, transparency, collaboration, and continuous learning.
For more information on The Wallace Foundation, please visit: www.wallacefoundation.org
The Wallace Foundation is an Equal Opportunity Employer, committed to maintaining a diverse workplace where differing perspectives are a source of strength.
Office of Investments
The Office of Investments oversees an investment pool of approximately $1.7 billion as of September 30, 2023, broadly diversified across a range of asset classes. The primary role of the Office is to advance the mission of the Foundation through ensuring we have the financial resources to support our grantees and fund our operations in perpetuity.
Leveraging the expertise and judgment of the six-person Investment Committee, the Office will use its collective knowledge and extensive network to generate superior investment performance and be a true thought leader among its peers by employing a creative approach to investing that is grounded in modern portfolio theory and based on a myriad of quantitative and qualitative factors.
The Foundation's assets are invested in public securities, including U.S. and non-U.S. equity and fixed income securities, and private investments including private equity, venture capital and real assets. The assets are invested by external investment managers through separate accounts or commingled vehicles, including funds, trusts and limited partnerships.
The current professional staff includes the Chief Investment Officer, two Senior Investment Officers, one Investment Officer, and one Office Manager. The team is looking for an outstanding individual to fill an Investment Associate role based in New York City. The Investment Associate will work with the Chief Investment Officer and the entire team in managing a sophisticated institutional portfolio, spanning all asset classes, in both the public and private markets. The foundation's regular in-person schedule is Tuesday-Thursday with the flexibility to work remotely on Monday and Friday.
Core Responsibilities
The Investment Associate is responsible for supporting the Office of Investments in a broad range of activities. This is a two-year, full-time position with an option for a third year.
The position responsibilities include, but are not limited, to:
Involvement in all steps of the investment review and decision-making process: Create and present detailed portfolio analytics when completing underlying, bottoms-up due diligence on current or prospective public and private managers. Assist in preparing written recommendations for the Investment Committee.
Initial fund reviews: Responsible for assessing statistical performance and other key investment criteria for a broad range of fund managers including traditional equity and fixed income funds, hedge funds, and private equity funds.
Performance reporting: Responsible for entering, reconciling, and maintaining investment performance data across several systems, including Solovis, and coordinating performance reporting with the Foundation's Finance team.
Assist in the preparation of monthly, quarterly, and annual performance reports for Investment Committee and Board of Directors meetings.
Contribute to ongoing refinement of asset allocation framework and implementation of public and private portfolios including underlying stock, sector, and geographic exposures, as well as comparisons to allocation among peer institutions.
Complete annual surveys and other external requests for information.
Ensure and maintain proper documentation of our pipeline of opportunities, committee minutes, meeting notes, and legal documentation for institutional memory.
Represent the Foundation at conferences, meetings, and the community at large.
​Experience and Qualifications
First and foremost, successful candidates should have enthusiasm for and a keen interest in investments, asset management and advancing the Foundation's mission. Candidates should also be excited to work as an integral member of a relatively small and close-knit team and willing to take on a broad range of tasks, as needed.
Passion for investments and the interest to develop a continually expanding global network within the investment management community.
Outstanding academic credentials including a bachelor's degree are required.
Some prior relevant business experience (investment or endowment experience preferred).
Excellent analytical skills, comfort with statistics and financial math, and proficiency in Excel, PowerPoint, and database software.​
Willingness and ability to juggle numerous projects simultaneously and respond to changing priorities.
Ability to complete assignments independently and on a timely basis.
Ability to work collaboratively to accomplish broader goals and objectives.
Strong verbal and written communication and interpersonal skills. Ability to effectively interact with top investment managers and work with all constituencies, including Investment Committee members and sophisticated investment professionals.
Willingness to travel domestically and abroad.
A loyal, positive, and consultative style that is additive to a collaborative, team-oriented organization, along with the highest level of integrity, intellectual capability, and curiosity.
Compensation and Benefits
The current salary range for this position is $122,300 to $134,530.
A snapshot of our generous benefits package includes a choice of health insurance plans and a healthcare reimbursement account, 403(b) retirement plan with 15% employer contribution upon eligibility, and a community service matching gifts program recognizing employee volunteer hours with a financial contribution to a qualifying non-profit organization.
TO APPLY
The Wallace Foundation has retained the services of the Pinnacle Group to conduct this search. Inquiries, nominations, and applications may be directed in confidence to:
Tyler McShane, Vice President
Email: tmcshane@pinnaclegroup.com​​